---
---
guest commentator: monica

what a beautiful ceremony. i have to admit this was probably the most personal ceremony i have ever attended. the officiant was phenomenal and even included a section of the ceremony devoted to cheyenne, roxanne and david's daughter. and the string quartet was the icing on the cake! i gotta admit that their rendition of the phantom of the opera song got me going! i don't think there was a dry eye on either side of the family!

//ed pingol
707.334.1468
edpingol@gmail.com
edpingol.blogspot.com

trixie, the adorable flower girl. wipe those tears!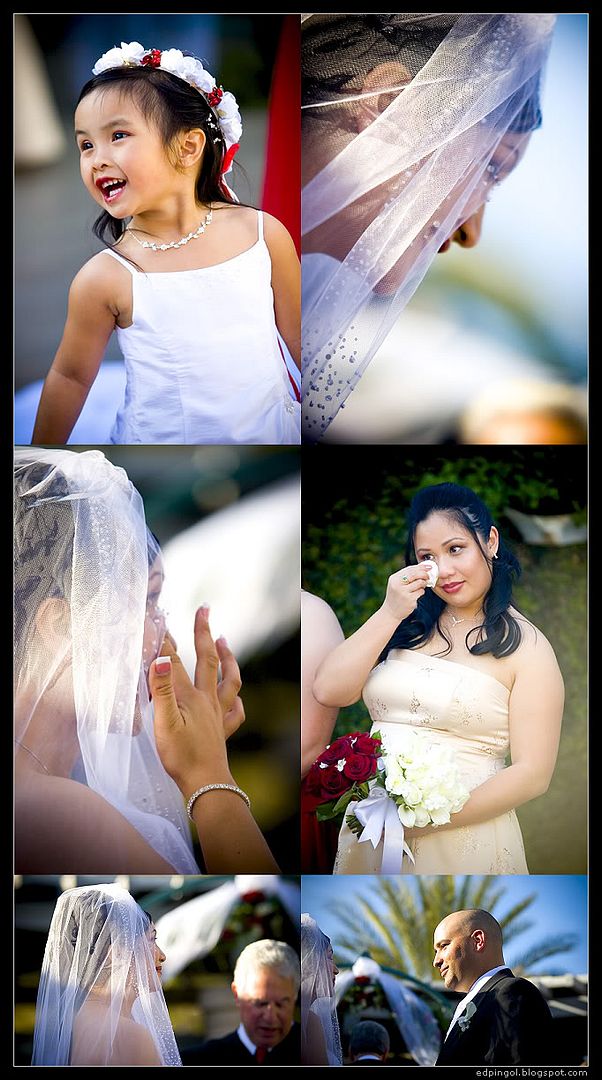 the ceremony included the coin, veil, and cord traditions of filipino weddings

you may now kiss the bride! nice dip, david!


the groomsmen

---
---