---
---

commentator: monica

we truly enjoyed our labor day weekend, being able to kick back, have some fun and good eats with our college friends (go bruins!), and not work. =) (if you ask eddie though, photography isn't work.) this past weekend, we attended the wedding of our good friends, vanessa & david.

just before their wedding, we were able to capture some candids of vanessa and her gals during their preparation for the big day. diane, who you may remember as one of the make-up artists whose work we photographed earlier this year, did an awesome job on make-up! it was truly lovely to know almost everyone getting ready or helping the gals get ready in vanessa's bridal suite.

vanessa and david were wed at the first presbyterian church in santa ana, ca, followed by their reception at los coyotes country club in buena park. as usual, we wanted to use creative lighting techniques but this time, we were shooting "us" or at least me with our friends. =) their wedding was definitely a sweet treat to us all, complete with a delicious candy buffet and a red cheese photobooth. oh man, do i love those things! check out one of the many pics we took below in the "behind the scenes" section.

congrats to the two of you, vanessa & david. hope you're having fun in bora bora! (don't forget to repack marge into your luggage before you leave.)

//ed pingol
707.334.1468
edpingol@gmail.com
edpingol.blogspot.com
the beautiful wedding gown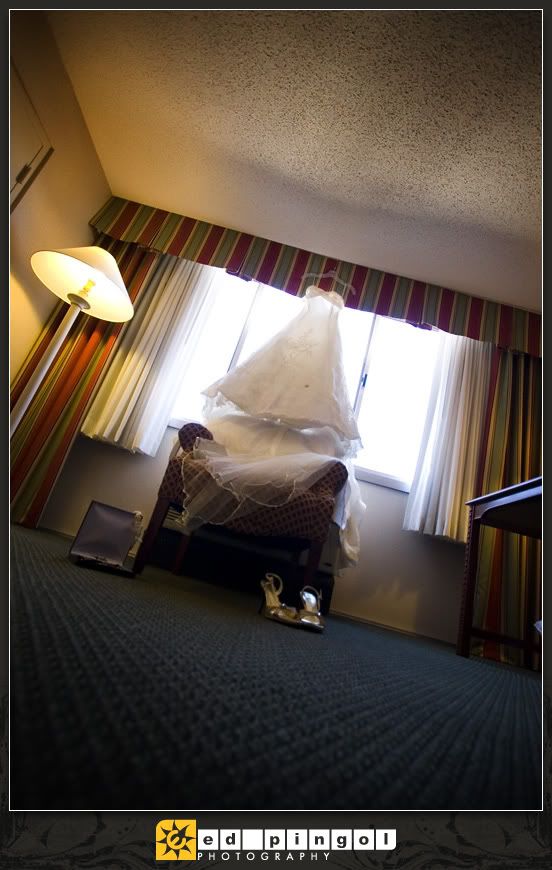 vanessa and her mom (identical twins born 20 years apart)

vanessa's wedding day snack, featured along with the details

more details with plenty of bling!

portrait of vanessa in rollers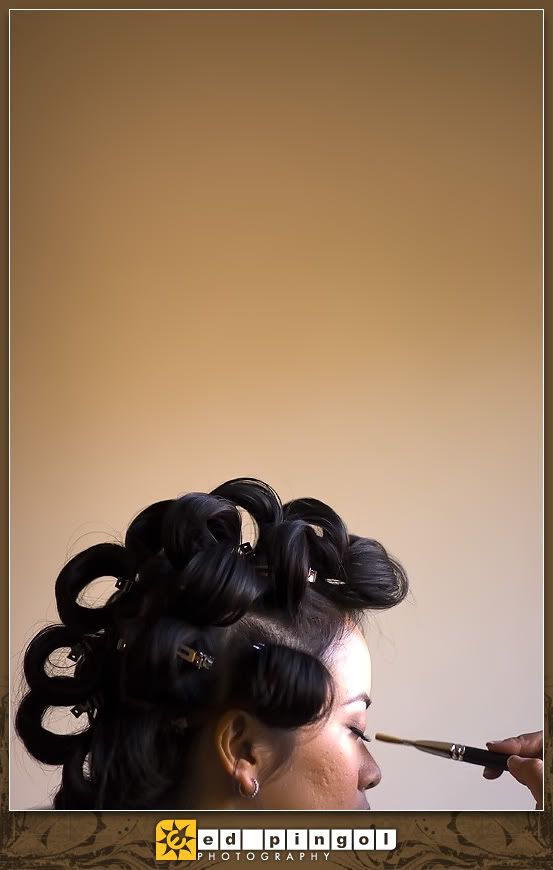 glamming it up to look like ms. pilipinas 2007 (swear she looked like a beauty queen!)

diane - these images are for you, you talented MUA (make-up artist)!

minda and evelyn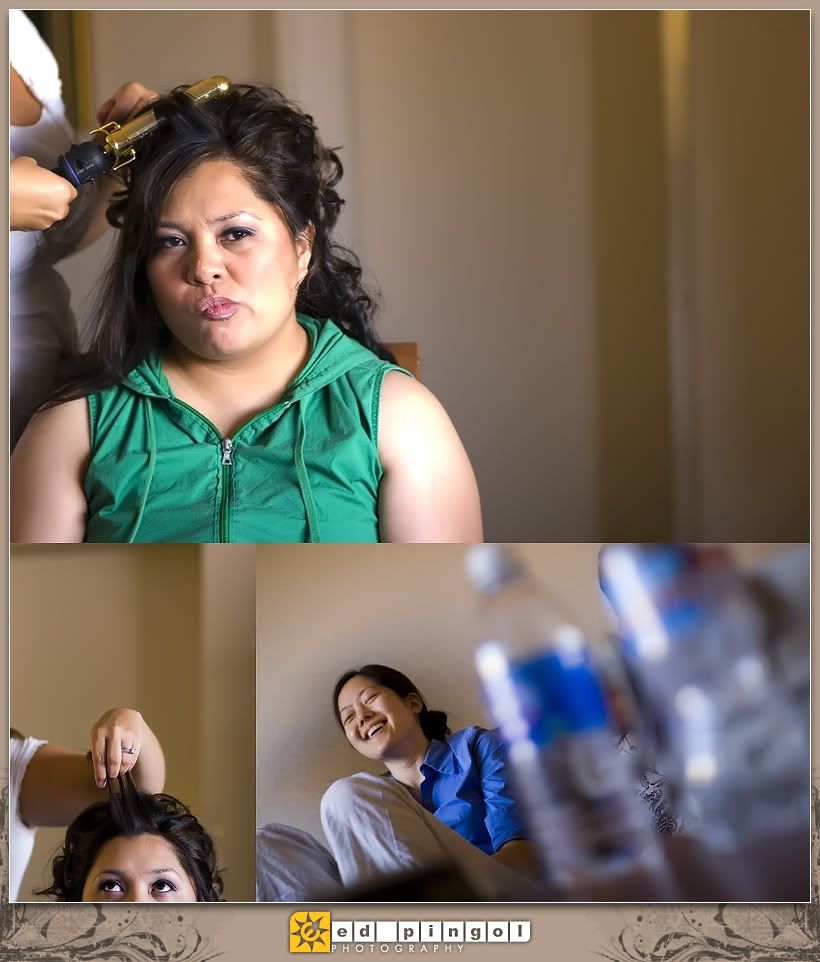 the wedding ceremony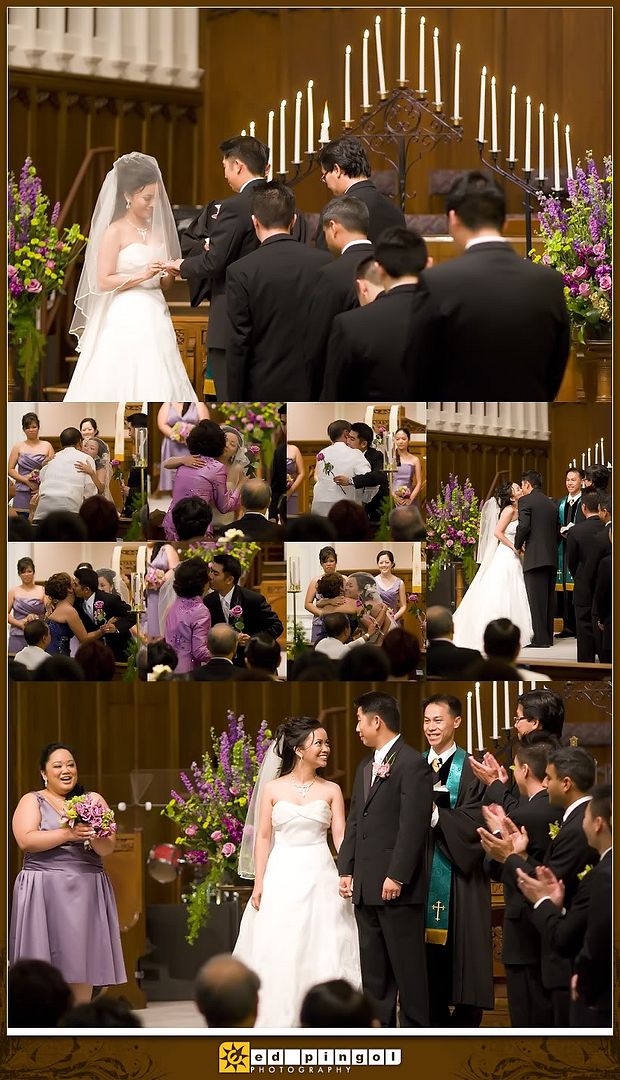 our friends' group formal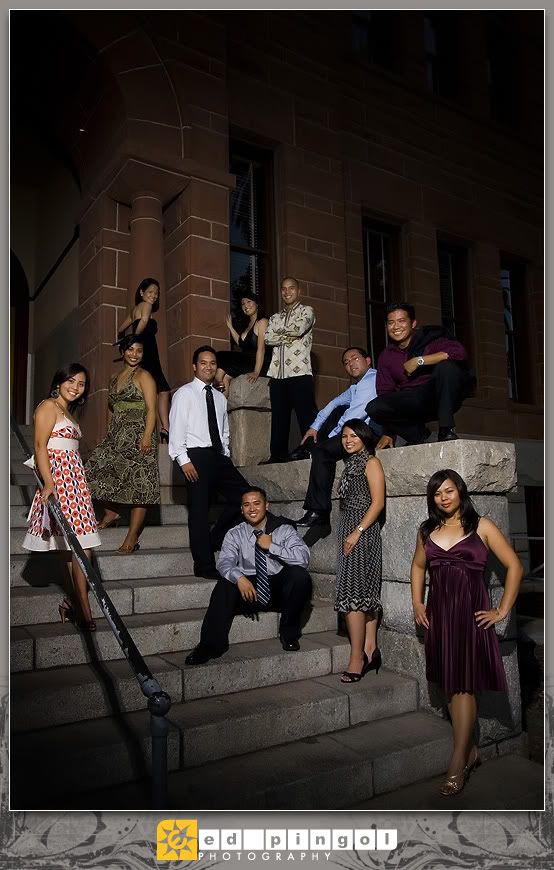 we definitely needed these program fans to keep cool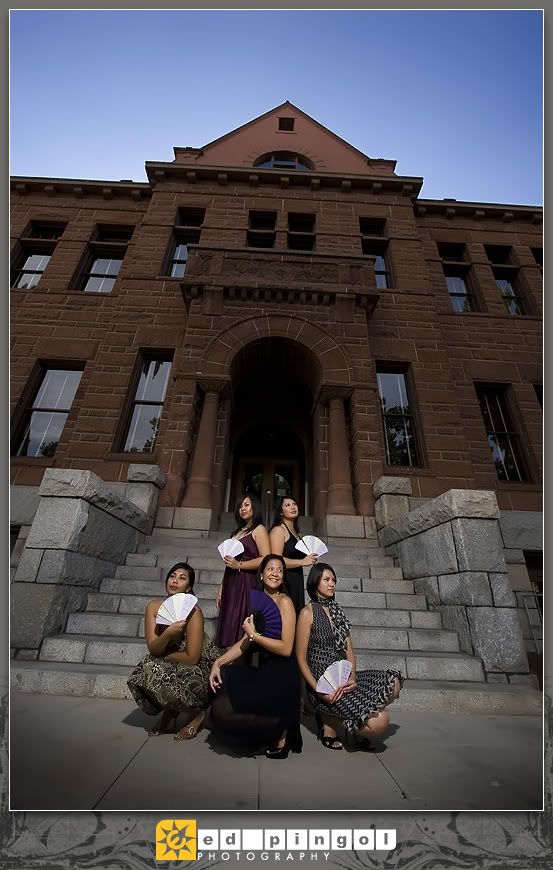 the men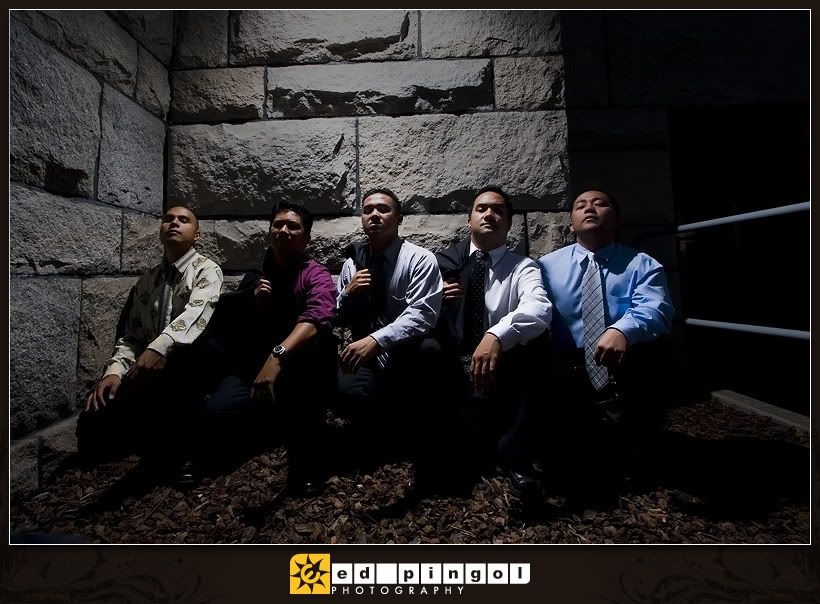 the ladies

details of the reception

first dance

our lovely friends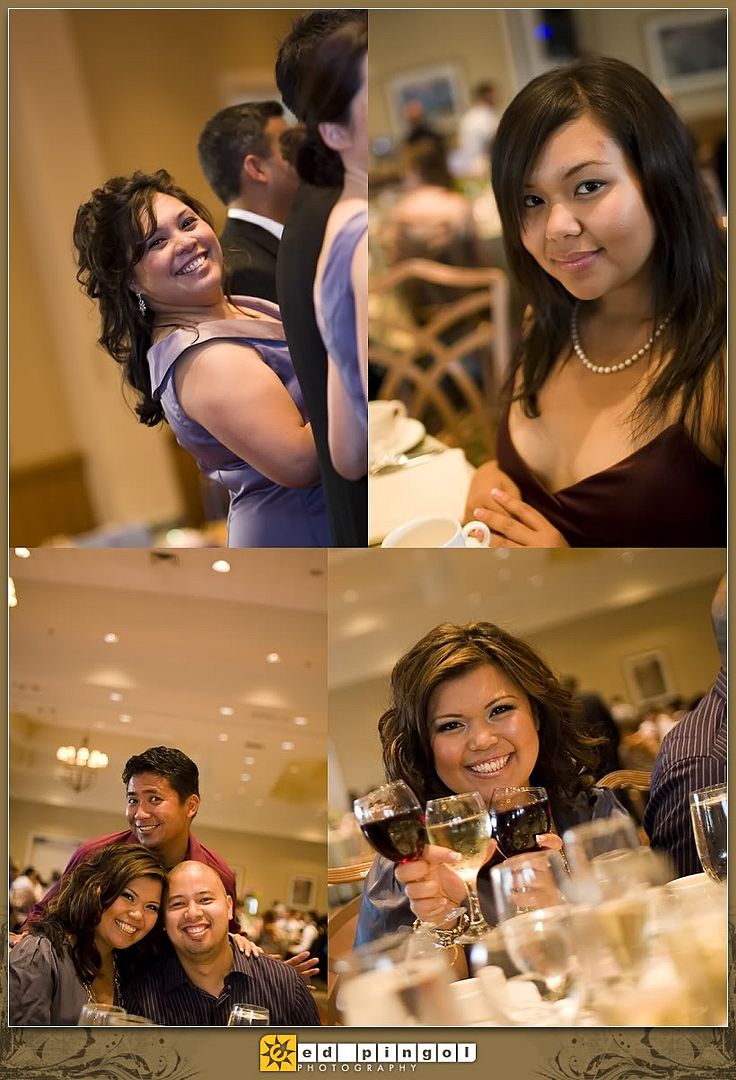 the best man's speech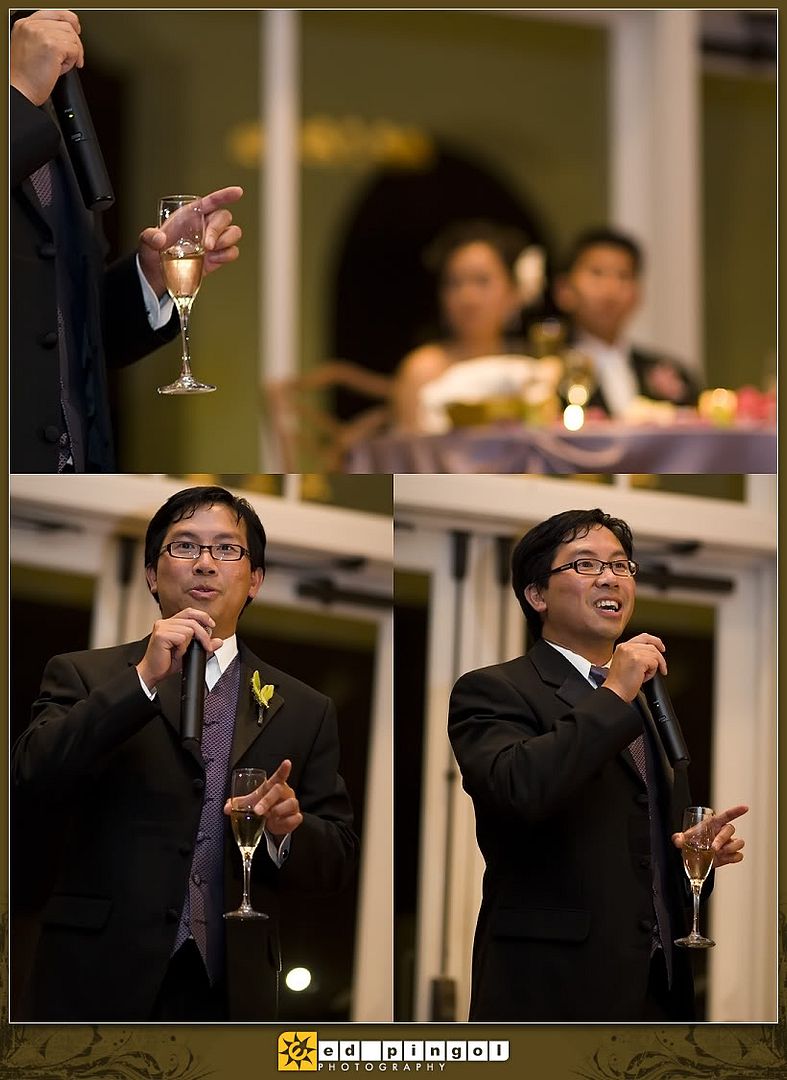 abbie's maid of honor speech

bouquet toss plus more tosses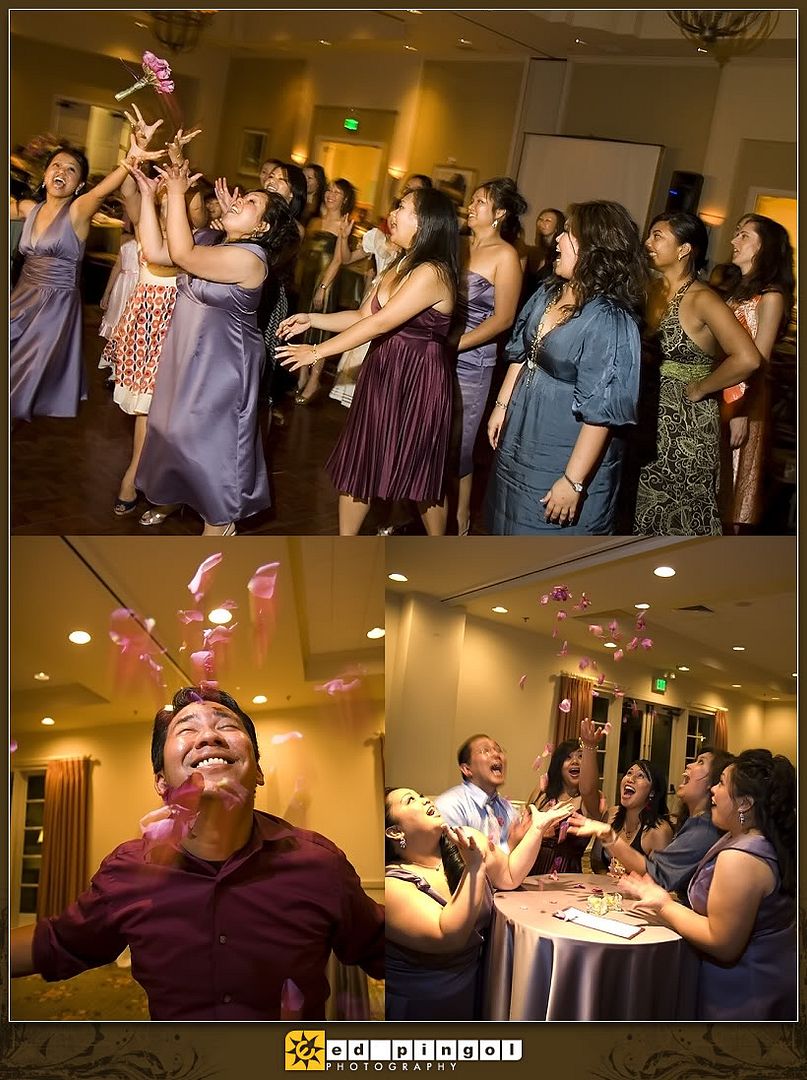 dancing all our pinkberry off

woohoo, you're married!

--------------------------------------------------------
new - BEHIND THE SCENES - new
--------------------------------------------------------
commentator: ed
monica and i are very fortunate to finally meet the ubber-talented ray and erwin from apertura (you guys should definitely check out their blog). these guys are located in southern california, but travel all over to shoot weddings. i love how they work because the move SOOO smoothly from one end of the dance floor to the other without being obtrusive at all. while shooting, i had to sneak in some shots of them in action because i know photographers that are fans as well as those just starting out in the biz would like to see these.
i also know that they caught some shots of us too... i wonder how embarrassing those will be. = /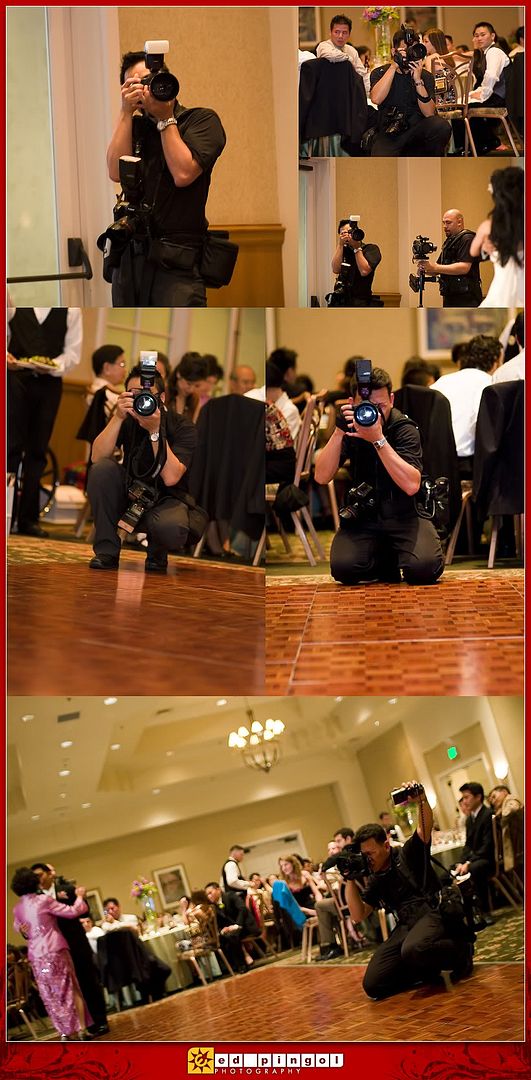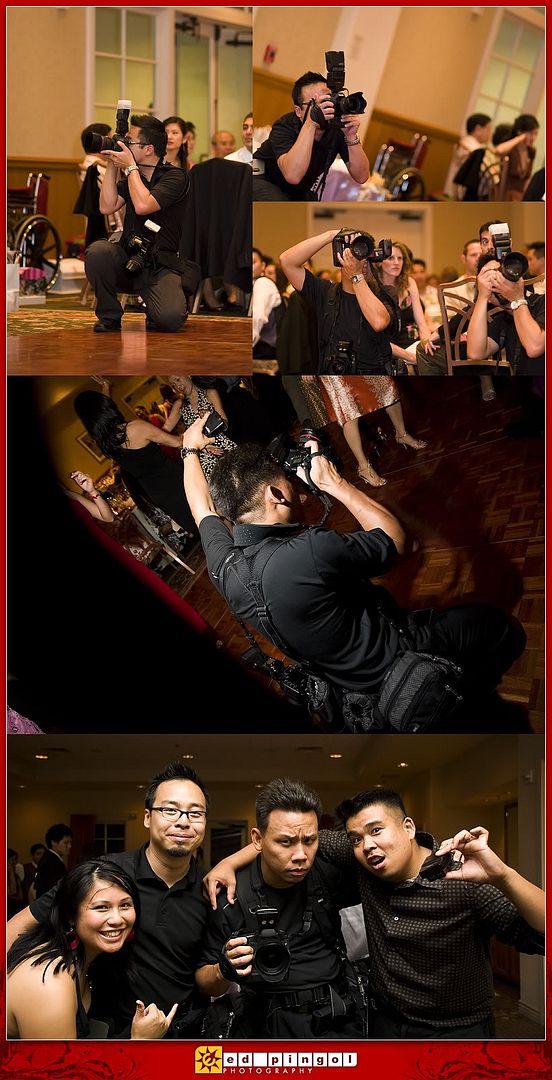 our red cheese photo booth pic (that's steak in the first frame and
monica's slipper at the top of the third frame.)