---
---

commentator: monica

"the bride that connects" jaylyn and mark is the bay bridge. he hails from the east bay and she's from sf/daly city. and now they're joined at the foot of the bridge in emeryville. they aspire to have a san francisco bay area theme to their wedding so we had to include the bridge in their engagement photos.

fearing the rain that poured down the previous day, the couple was prepared for any type of weather. (you should have seen the well-packed duffel bag they brought. =) fortunately, we had the clearest of blue skies and crisp air. since they love sf so much, we decided to meet up at "cupid's span," also know as the "bow-and-arrow" on the embarcadero, where eddie had the opportunity to fulfill a long-awaited goal of a particular shot.

we walked down pier 14 for more great shots of the bridge, which we were lucky enough to have almost exclusively to ourselves, though unfortunately, this was due to the recent oil spill which currently bans fishing off this popular pier.

afterwards, we headed over to at&t park, which of course meant that this gorgeous couple had to sport their sf teams' gear. it was a great way to end the morning and with hungry appetites, we gorged on southern food at hard knox cafe, courtesy of jaylyn & mark, which was only a couple of minutes away from the park.

congratulations, jaylyn & mark! we owe you sushi house!!!

//ed pingol
707.334.1468
edpingol@gmail.com
edpingol.blogspot.com

eddie's always wanted to shoot the bow-and-arrow by oldenburg and van bruggen like this...
he just couldn't find a guy that would let himuntil now. "thanks mark!!! you tha man!!!"

the bridge that "connects" them

"my only torres"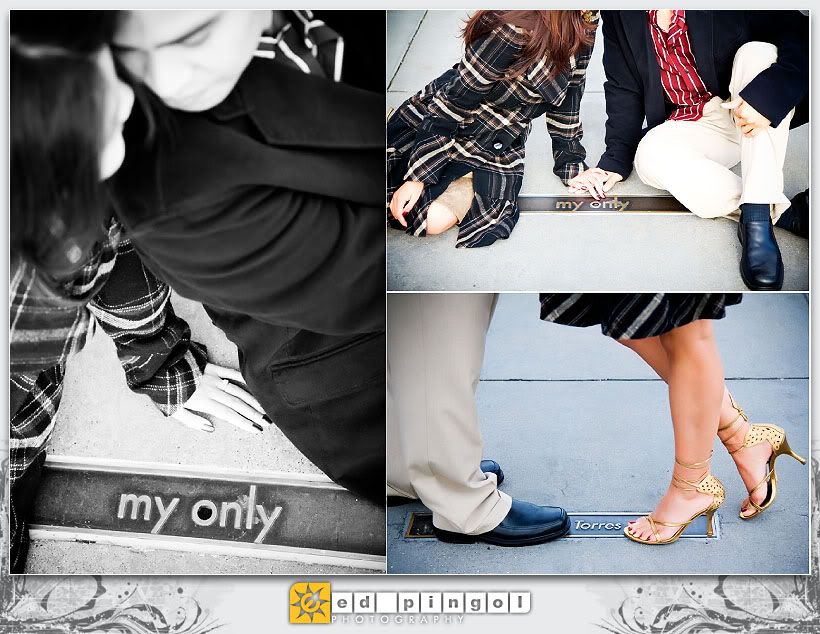 city love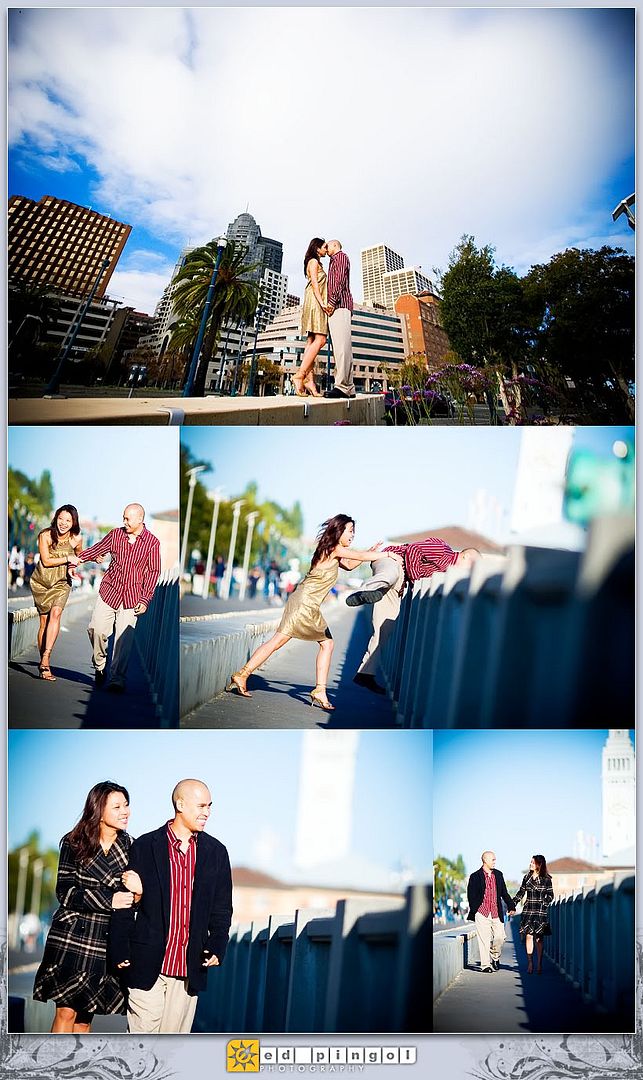 the bride-to-be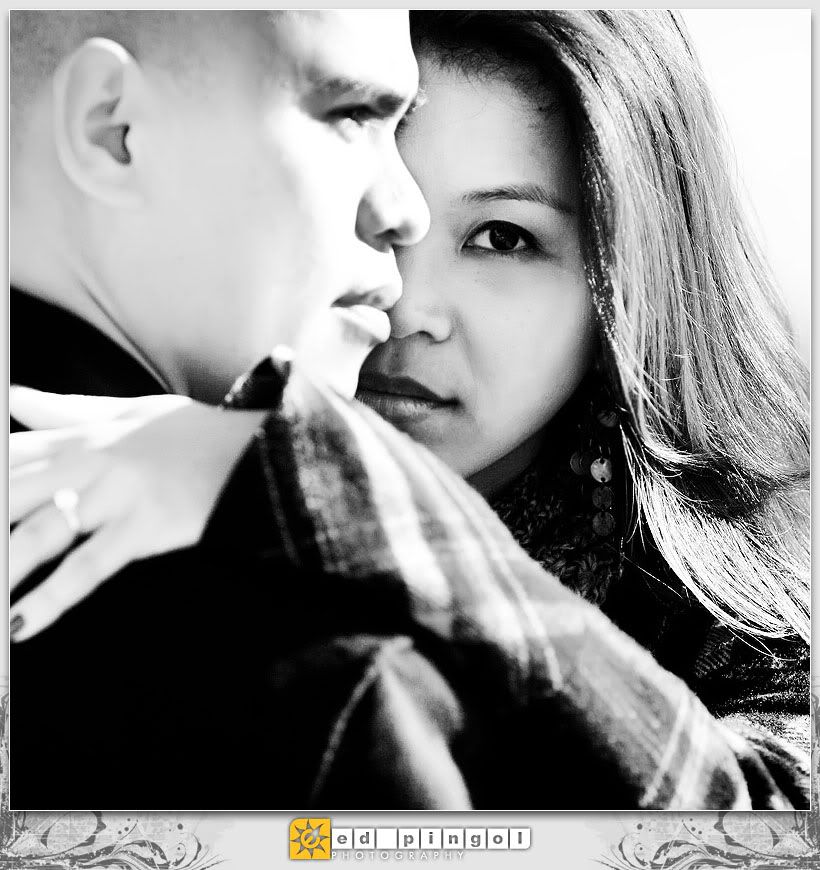 cool lines at pier 14

playing footsies

the teams!

the giants' home field

--------------------------------------------------------
- BEHIND THE SCENES -
--------------------------------------------------------
commentator: ed
ok, so when monica and i find a little bit of time between ourselves, we tend to do stupid stuff in front of a camera. thank goodness jaylyn and mark came before it was my turn.
it totally would of been bad. = )