---
---

guest commentator: monica

it's amazing to me how many couples we've shot that have been together for over a decade... it's definitely an awesome honor. joy and john are high school sweethearts and their families and friends have been waiting sooooo long for this day. self-proclaimed so-californians at heart, they planned their union to be an intimate 30-person affair in the late afternoon glow at the cliff restaurant overlooking laguna beach, with a view almost as beautiful as this couple. it seemed there was not a dry eye witnessing this couple profess their love and commitment to one another...

a week later and after a restful honeymoon on maui, they jetted back to the bay area for a larger celebration of their nuptials. they wanted to be able to share their big event with the rest of their loved ones at a wedding reception held at the holiday inn in concord. we were fortunate to be invited to this event as guests this time, however, due to a previous engagement, we were only able to catch the tail event of the party. even into the latter hours of the night, the party was still going strong!

congratulations, joy & john! we couldn't be more happy for you both and wish you a marriage filled with lots of love, laughter, and "tarpolines." =)

//ed pingol
707.334.1468
edpingol@gmail.com
edpingol.blogspot.com

images are now online for both the oc wedding & bay area receception!
the details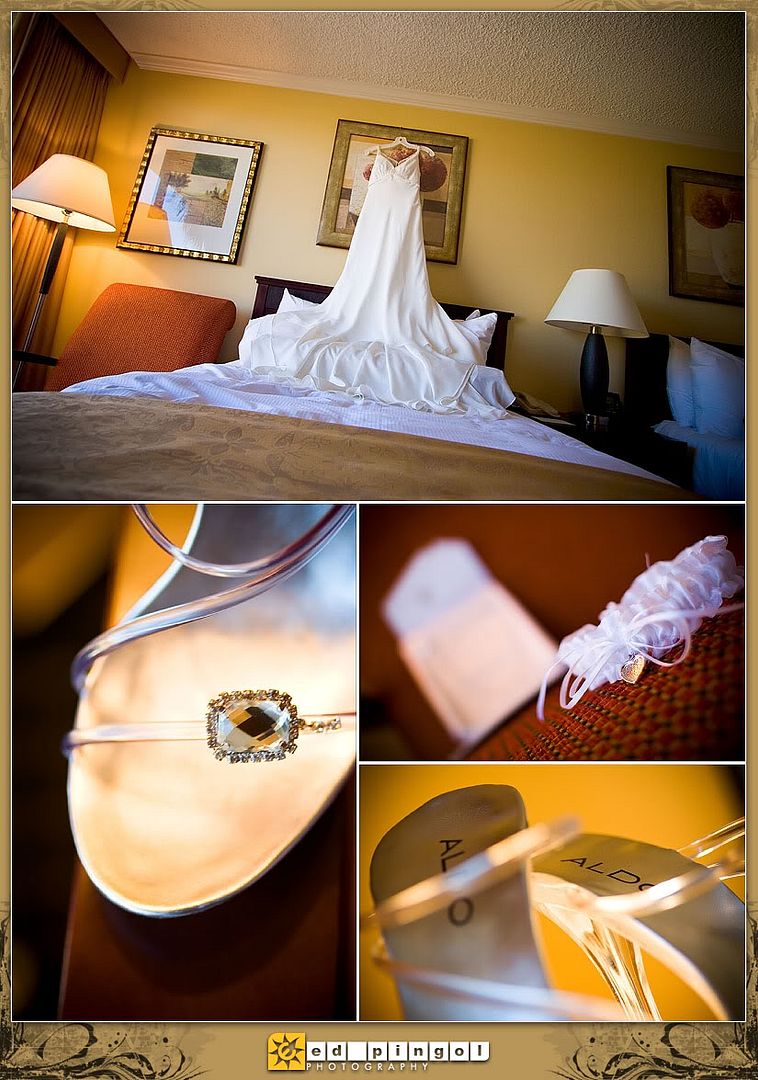 getting ready. fabulous hair and make-up by our favorite, the lovely diane.

the rings & favors

the groomsmen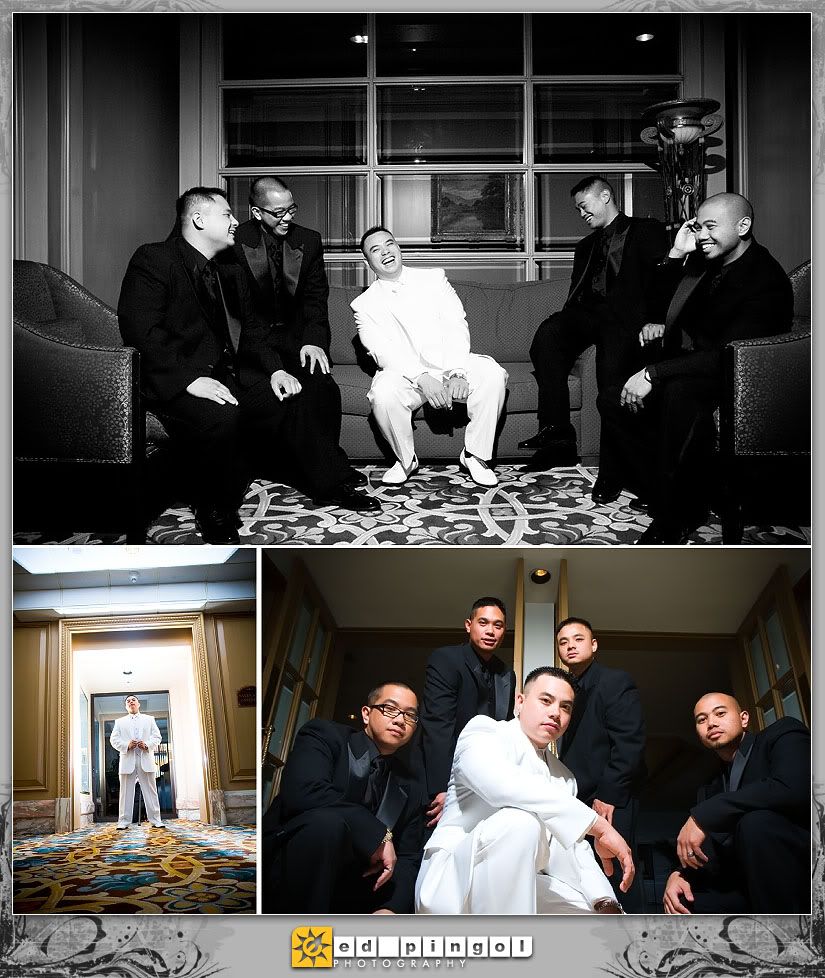 joey, the best man and bro, kept everyone laughing throughout the entire day

who knew a wall and an elevator could look this good?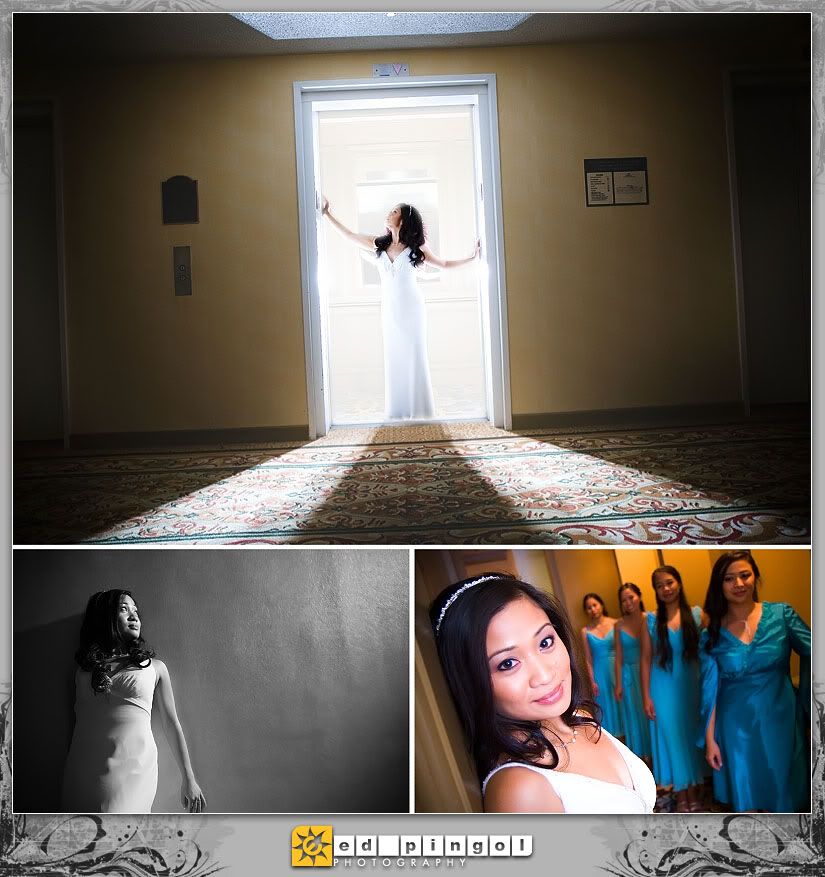 a little flirting as "single people" just before they're wed!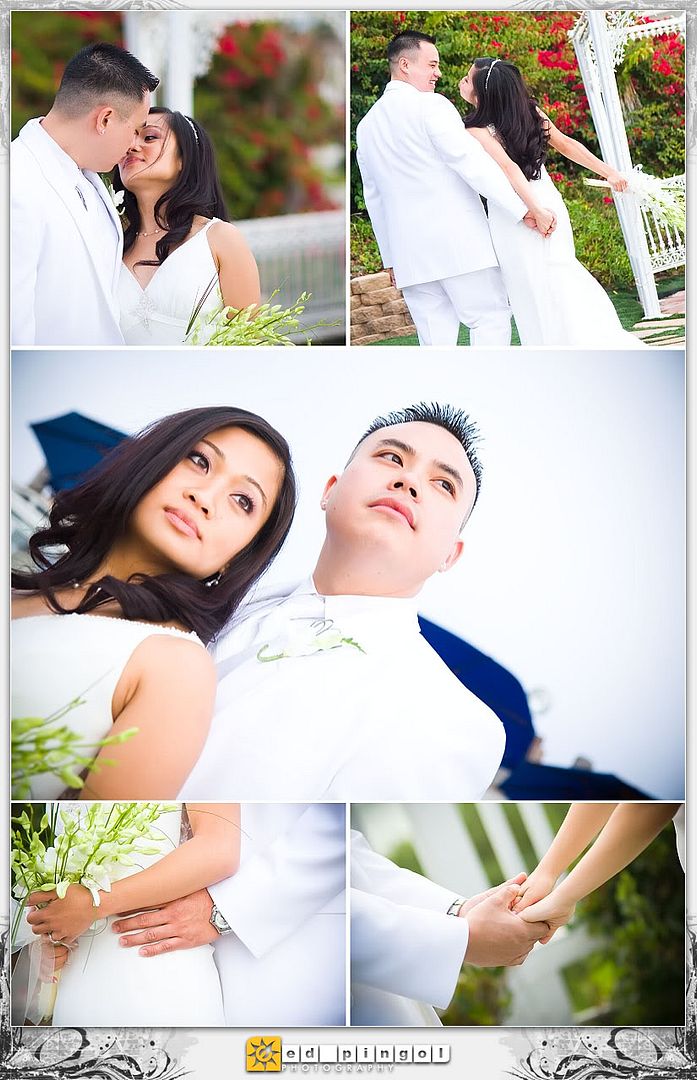 the awesome ceremony view

they love to jump! a little sunset kiss.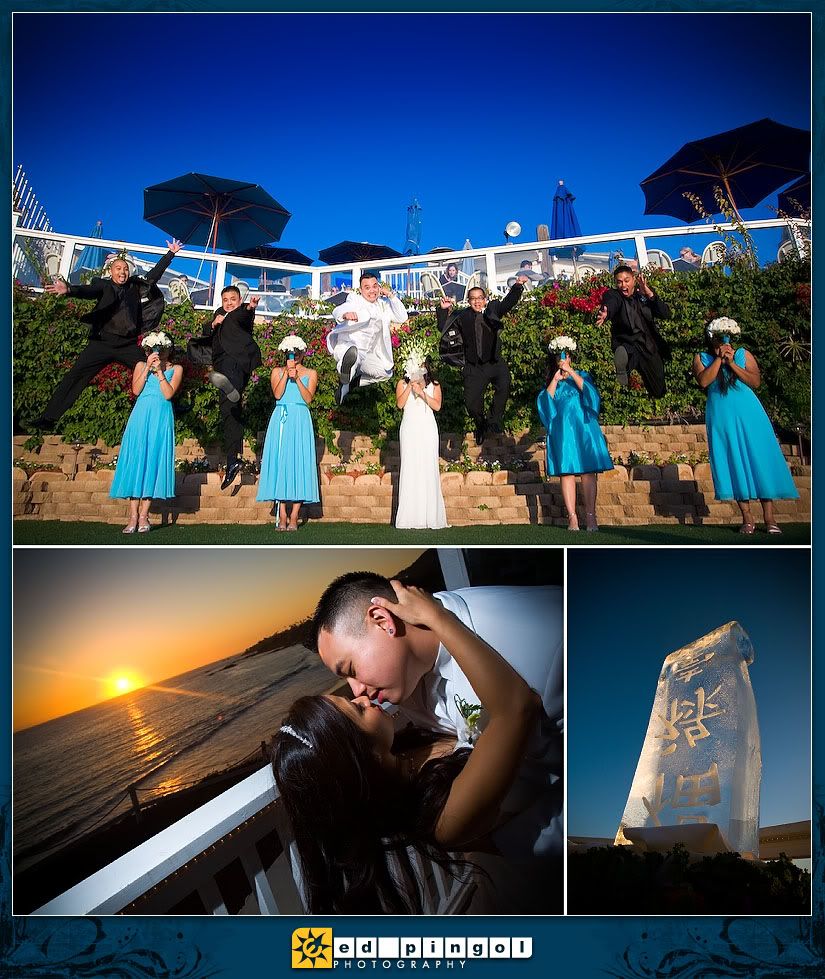 first dance as husband and wife under the heavens.
photo also known as: "check mate"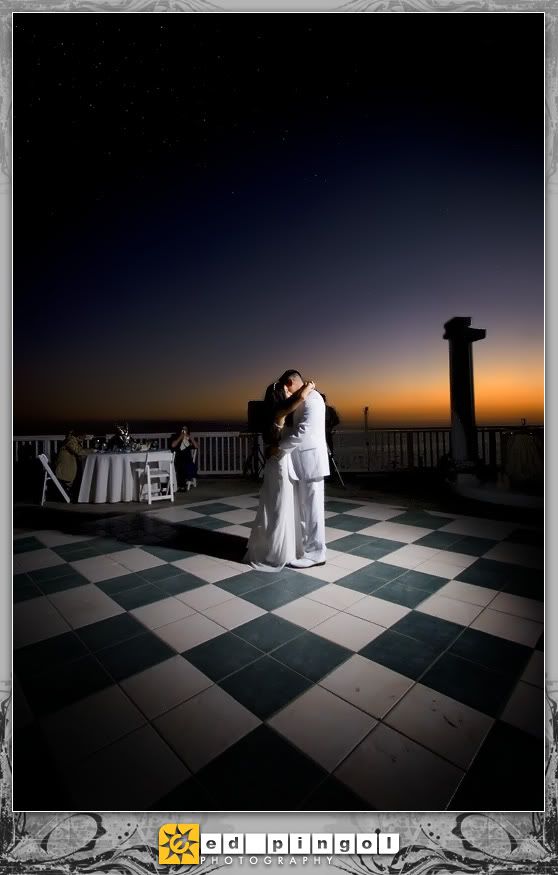 party time!


--------------------------------------------------------
- BEHIND THE SCENES -
--------------------------------------------------------
commentator: ed
this one is more for the photographers (sorry, non-photograper folks):
we've been getting a lot of emails from you picture-takers
asking about how we get the images that we do and our unique lighting set-up.
below is a detailed shot of what our "LIGHT STICK" consists of, held by one
of the groomsmen from joy and john's wedding. thanks resty!