---
---

commentators: ed & monica

this is the question i asked when i received an email inquiry regarding a cosplay photoshoot from cheryll. once i got my learn on, i quickly jumped at the opportunity that presented itself in front of me. "this is SO awesome... how come i never knew about this before?," i thought. anyways, on with the explanation of what cosplay is...

according to the public library of cincinnati & hamilton county, "cosplay is a term that originated in japan but is based on the english words "costume play," essentially play-acting in costumes. in japan, cosplay is not limited to anime/manga, but also a staple of many other entertainment industries such as science fiction and horror. in north america, the term cosplay is reserved for anime/manga related costuming."

"anime/manga cosplay has become very popular amongst fans in japan and north america. some cosplayers make their own costumes, investing large amounts of time and money in the process, while others buy their costumes from professional costume designers. the end products are generally shown off at anime conventions."

cosplay contests are often held at these conventions, the most well known convention being the comic-con held annually in san diego. san francisco has it's own mini-version, wondercon, held at the moscone center. and this group of cosplayers is no stranger to being crowned champs at these contests! from this shoot, we have become so intrigued by the concept of cosplay that we are hoping to attend wondercon in february '08!

of the five cosplayers of hcc cosplay, judy, cheryll, and aj were able to attend the shoot, along with their entourage, who helped the ladies into their costumes and made sure they looked perfect. their costumes are adapted from the manga series, "five star stories." being that the series is a "space opera," we shot the group on mare island, hoping to get a more industrial, sci-fi feel. as immobile as they were from the weight of their extravagant and intricate costumes, theses ladies were experts at modeling and took direction very easily.

from their first place finish at comic-con in 2007, hcc says they will be retiring from competitions. but they say their costuming won't end here and we'll definitely be looking out for their next big project.

//ed pingol
707.334.1468
edpingol@gmail.com
edpingol.blogspot.com

cheryll as "

nein"



aj as "the bride"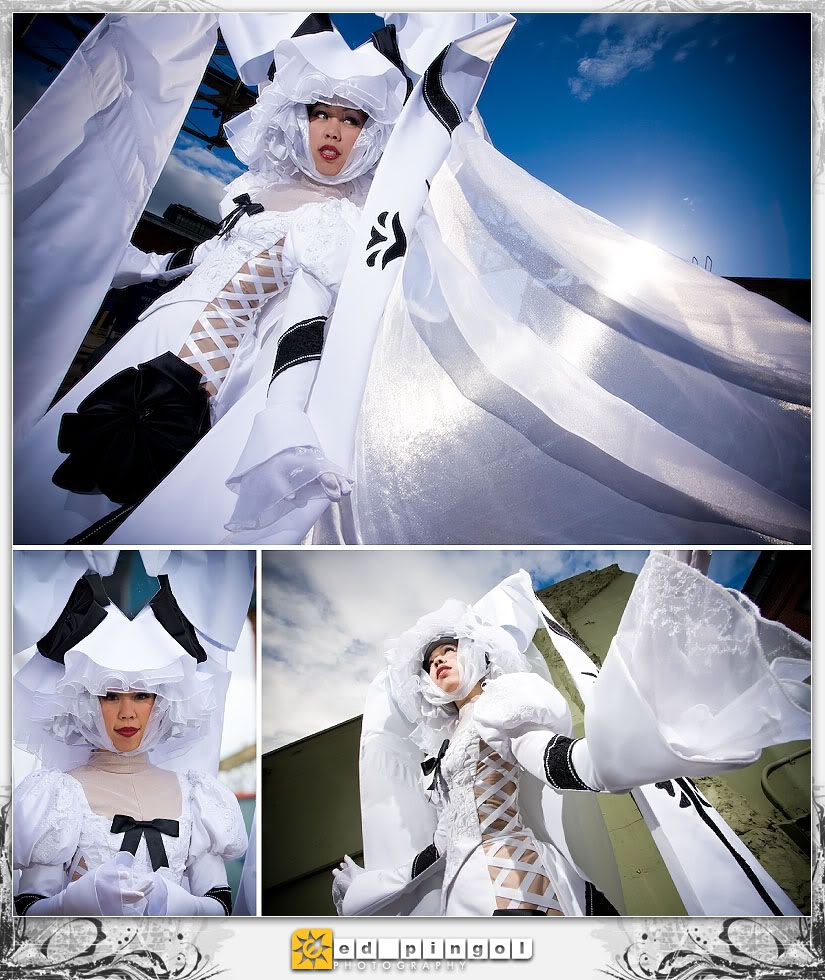 judy as "amaterasu dis gran grees eidas iv." check out her costuming site!

the group - "five star stories"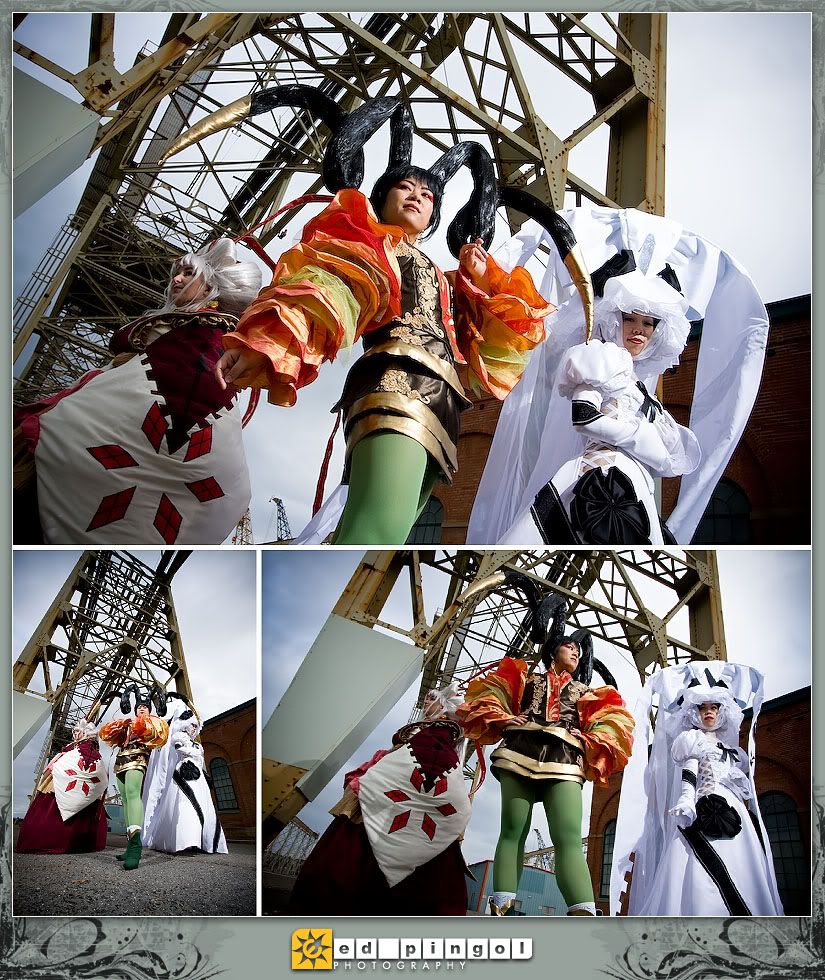 --------------------------------------------------------
- BEHIND THE SCENES -
--------------------------------------------------------
images courtesy of oscar - the shooting handler