---
---

commentator: monica

it is so much fun networking with other photographers. this past weekend, eddie and i headed down to socal for a group "trash the dress" session or "trash bash," organized by the awesome chris austin. not really knowing what to expect, we ended up using this trip as an excuse to visit some old friends from college and left friday afternoon. on saturday, we headed bright and early to the salton sea, which was a 2.5 hour drive from los angeles.

some history behind the salton sea, from the ucsd website:

"The Salton Sea, located about 130 miles east of San Diego (in Imperial County), is a saline lake that was formed in a large basin (called the Salton Trough ) created by a releasing bend of the San Andreas fault. In modern times, the Salton Trough, a desert basin whose center is 278 feet below sea level, became a lake in 1891, but dried up within a year. It began to form again in 1893. In 1905, the Colorado River flooded and was accidentally diverted into the Salton Trough, thus creating the Salton Sea. The Salton Sea was originally a fresh water lake. Because it is a closed system, with no outlet, water is lost only through evaporation. The salts from the surrounding environment have been concentrated in the sea for many years, and now it is more saline than the ocean. The sun evaporates 18% of the sea's volume every year, but the salt is left behind. Evaporation also concentrates pesticides and other pollutants."
we ended up meeting at ofelia's azteca mexican restaurant, which wasn't open yet at 9 a.m. it was right next to a small gift shop, which was open for business. thankfully, the owner obliged to our request of parking our cars in their parking lot, as the meeting spot. we drew plenty of stares from the residents of the small and quiet town of mecca, what with 35 photographers, 8 models, and several make-up artists/hair stylists who had set up shop to beautify our models.
once the models were prepared, we headed over to the north shore beach and yacht club. it's said to have been the largest marina in southern california, at one time. now all that stands are remnants of an old motel and bait stand. what's left is a beautiful beach made of shells (really, the beach is made of tiny shells and bones) and a gorgeous backdrop of mountians, meeting sky and sea. it's a pretty stunning site and we were all very excited to begin shooting. we were all very careful, though to stay out of the water, since we had heard about how toxic the contents of the lake is, especially after seeing numerous dead fish laying out on the beach.
some photographers brought props, which they were very kind to lend out to the rest of us prop-less photographers. we had so much fun bouncing from model/couple to model/couple, utilizing the sea and the building ruins as our backdrops. as much as we wanted to stay for the rest of the late afternoon shoot at bombay beach, we ended up leaving since we were so pooped from all the driving we had done the night before and early that morning. (well, for eddie, at least. i always end up being the sleeping passenger. =)
this "trash bash" is something we would definitely do again. we actually will be seeing some of the same faces at osp west 2 in napa next month. yay!
and there are plenty more images to come, folks! so please stay tuned! =)
//ed pingol
707.334.1468
info@edpingolphotography.com
edpingolphotography.com
the awesome jessie! this beautiful ivory dress was a thrift store find at $10!

andrea & her hubby. she can still fit into her dress after 1.5 years. you go, girl!

shellane ("like elaine" with a "sh") & ron. don't forget her name, eddie!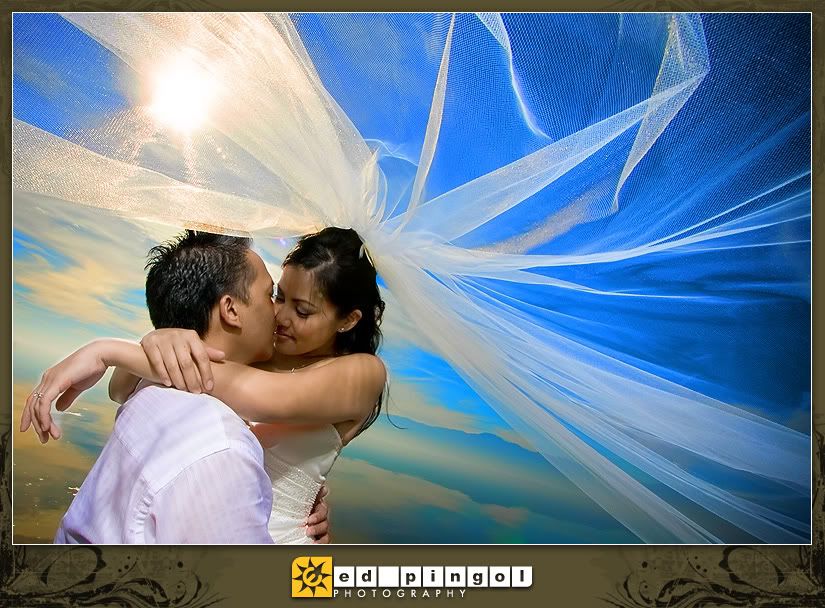 natalie & adam. she was the only bride that ended up really trashing her dress, cutting off the bottom to show off her kick-@ss boots!