---
---

commentator: monica

this weekend's storm is supposed to be a doozie! we're so glad we went up to south lake tahoe last weekend, when the weather was as clear as the lake was described by dear old mark twain, who once said a "dinner plate" could be viewed easily up to 75 feet deep in the midst of the lake. ("keep tahoe blue," people!)

when snowboarding enthusiasts connie & berto asked us about doing a "snow engagement session," we immediately thought of the gorgeous view we had seen last year during our cabin trip with friends. what better view of the lake than from the emerald bay overlook! touted as one of the most gorgeous views in the world and one of the most photographed, you can see the lake's sole isle, "fannette island," beautiful glacier-carved granite, and the mountains, trees, and water that tahoe is known for.

this lovely couple was pretty much down to do whatever we asked of them, which we loooooove. not only did they brave death-defying heights and the risk of hypothermia but connie do so all in heels! lots of giggles, silliness, & one potentially bad spill avoided, we had a blast during this e-session.

congrats to you both, connie & berto! can't wait 'til you seal the deal in june!!!

//ed pingol
707.334.1468
info@edpingolphotography.com
edpingolphotography.com

the bluest of blue skies are found here...
the ring!

enjoying the view...

enjoying the view of each other...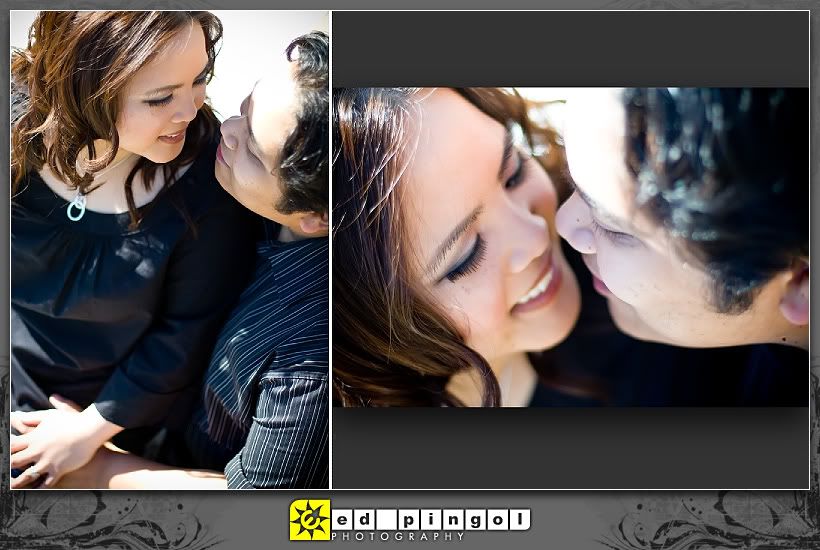 the epic star wars pose!

snowboarding addicts

captain morgan... arrrrrr...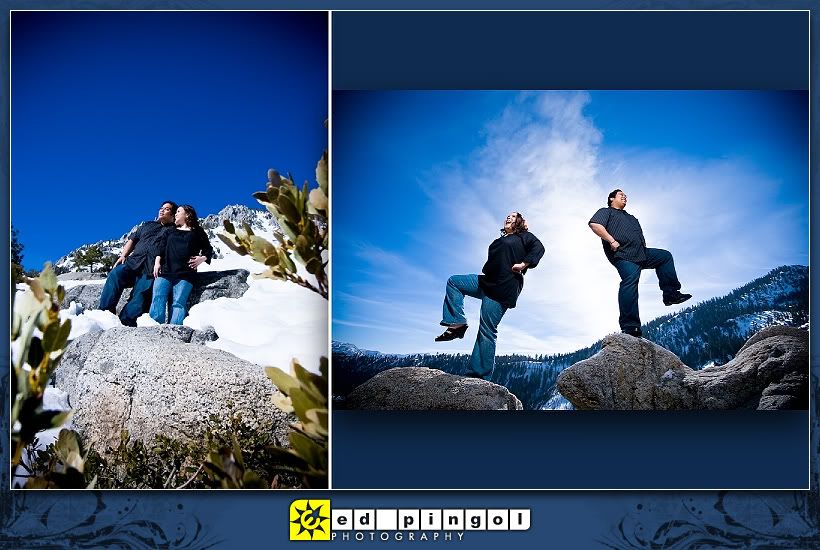 snowball fight!

they heart tahoe