commentator: monica
yippeeee!!!! first wedding of the year and it was awesome! jennifer and rodney pledged their vows at beautiful saint patrick's catholic church in the presence of their loved ones, many of whom had traveled a long distance from their home state of new york. this adorable couple met in college and had since relocated to the bay area and decided to be wed in, what better destination to treat their guests than, san francisco. they even chartered a trolley car to transport their guests to their reception at hotel nikko, where we enjoyed a gorgeous view of the city at the 25th floor.
before heading to their reception, the bridal party and the newlyweds headed across the street to yerba buena gardens for some group photos. we started at the mlk jr. memorial waterfall with the entire group and afterwards, had the opportunity to photograph just the bride and groom around the property, all the while dodging the security. seems like there were a couple of guards who "didn't see us" just to allow the happy couple an opportunity to take their wedding day photos. =)
congratulations, jennifer & rodney! may you and your families share many more happy occasions to celebrate in the great city of sf!
//ed pingol
707.334.1468
info@edpingolphotography.com
edpingolphotography.com


the awesome jen and rodney, hanging out in san francisco

we love it when our couples are down to do anything! and yes, rodney is THAT tall!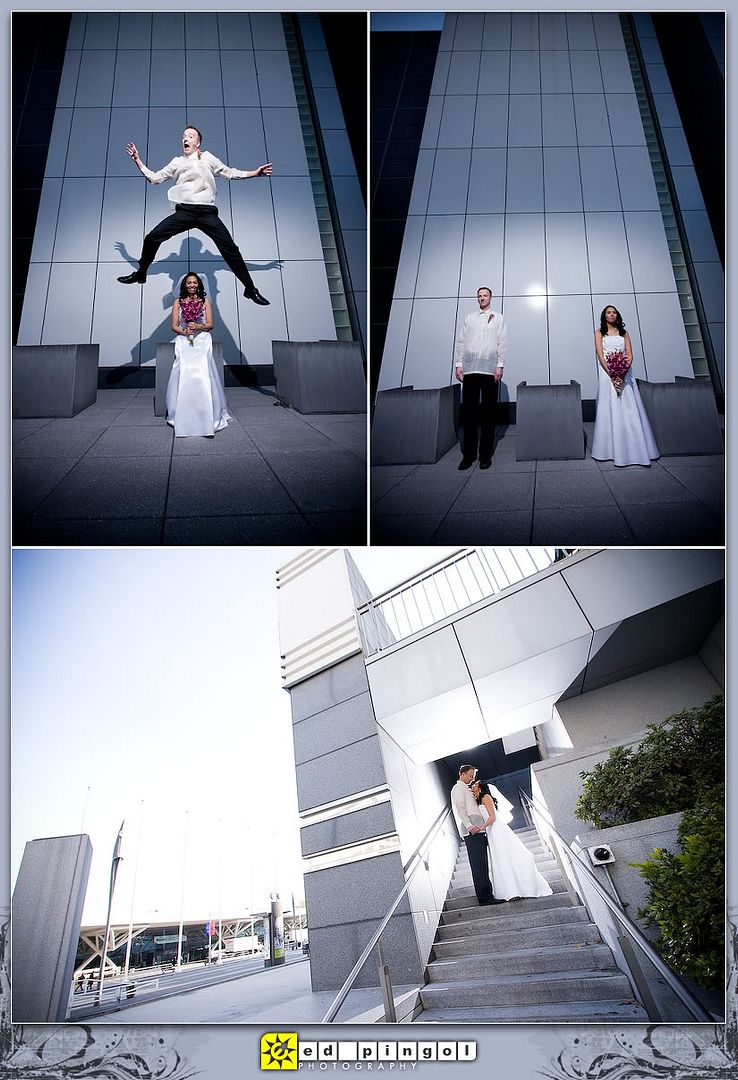 just outside the yerba beuna center for the arts building

the bridal party

beautiful details

flowers by annie sui. check out the unique flowergirl basket!

cake by maralyn tabatsky of "have your cake"

dancing the night away! entertainment by "the muziquarium"

seriously, this party loved to dance!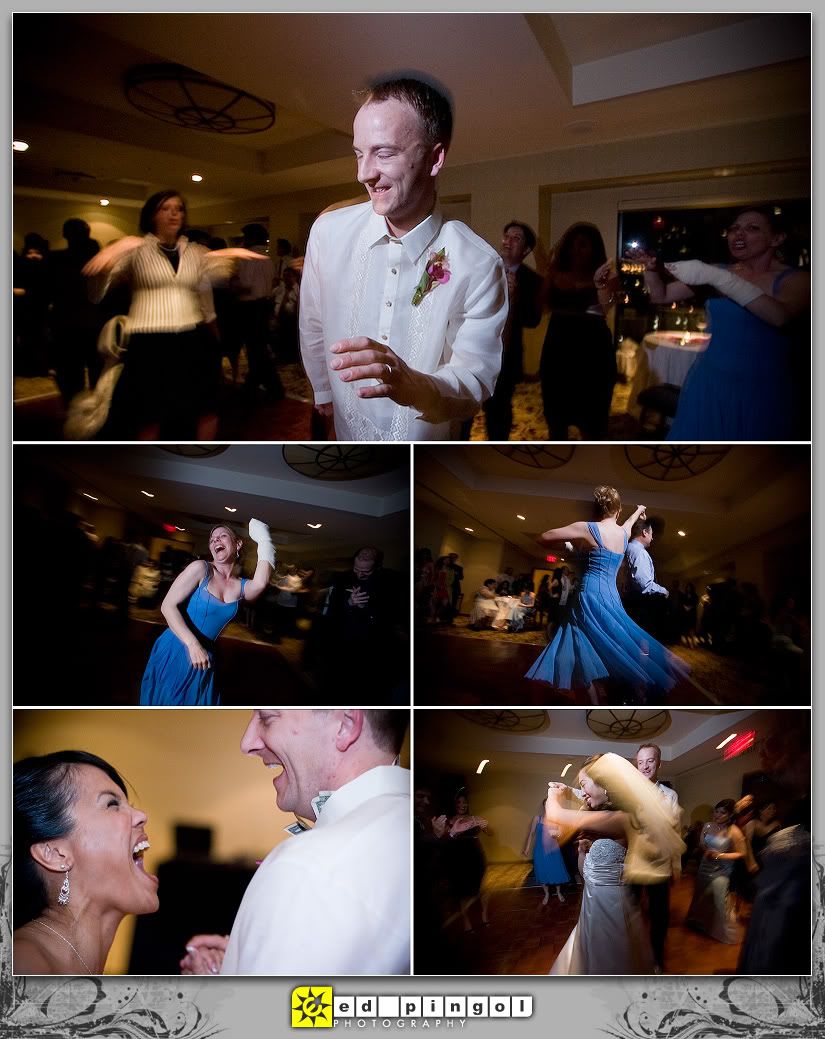 note:
====================
if you want to see individual images of the teasers...
simply CLICK HERE!
====================
---
---