commentator: monica
"maui no ka oi!" maui certainly is the best! this blog entry about ging & glen's fantabulous wedding is long overdue. this beautiful couple planned what was a "destination wedding" for some but more of a a "homecoming wedding" for these two high school sweethearts, who now live in the o.c.
both the bride and groom prepared for their big day at maui prince hotel in makena. we had to assure our couple not to fret over the rain since we knew these storm clouds would make for some stellar images. even with the intermittent showers, we were able to hold their "first glance" meeting to take advantage of the beautiful waterfall, ponds, and lush foliage of the resort.
their ceremony was held at saint theresa in kihei, which is a gorgeous church surrounded by stained glass windows, depicting the ocean. once back at the maui prince, we had a bit more time to photograph the entire bridal party and just as we had "willed," the sky began to clear up for their outdoor reception. the food was delectable, full of traditional luau "grindz," which was enough to satisfy all 500+ guests. (yes, that's right! this is our largest wedding yet.) the live band, super dub 5, entertained all! and there were still plenty of clouds to create a stunning island sunset.
congratulations, ging & glen! we hope you were able to eat the best saimin ever at hamura's during your kaua'i honeymoon. sooo jealous! =)
//ed pingol
707.334.1468
info@edpingolphotography.com
edpingolphotography.com
rain on your wedding day is good luck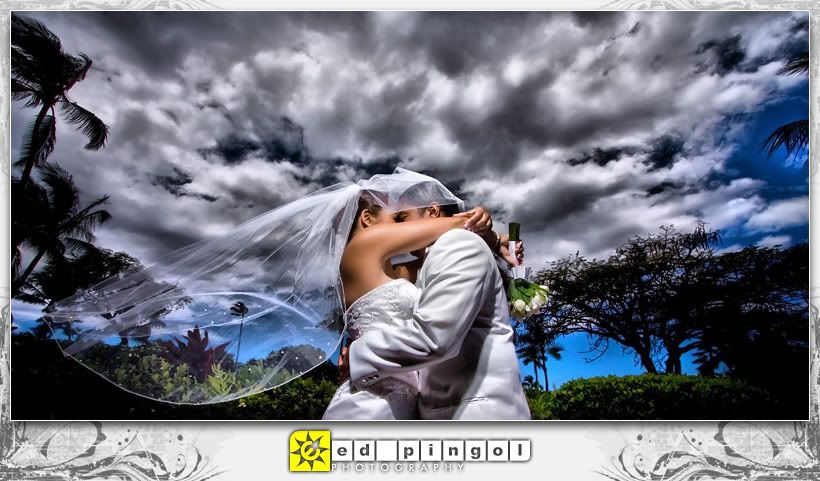 the dress and rings on a "honu" sculpture from the hotel suite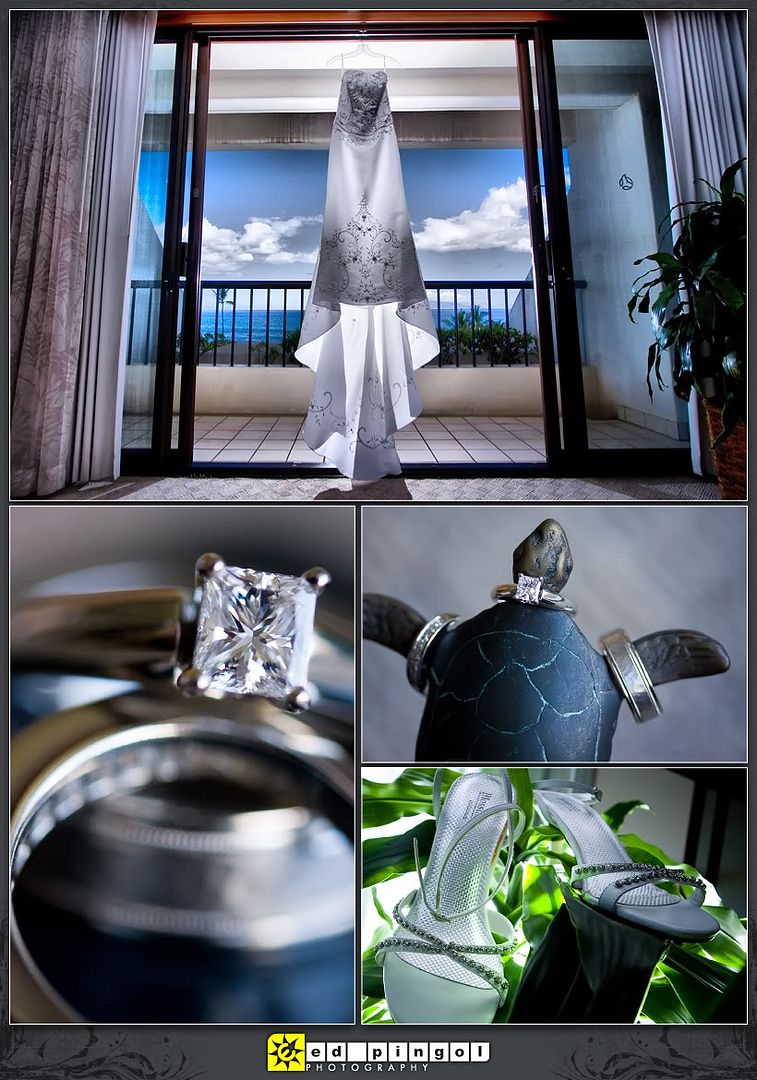 the ladies getting dolled up

one of the maids of honor rehearsing her speech; a hilarious bachelorette party favor!

a moment to collect herself before the festivities begin

our very first groomsmen group with all white tuxes

sssssmokin' hot!

the bridal party

individual portraits of their good-lookin' entourage

the church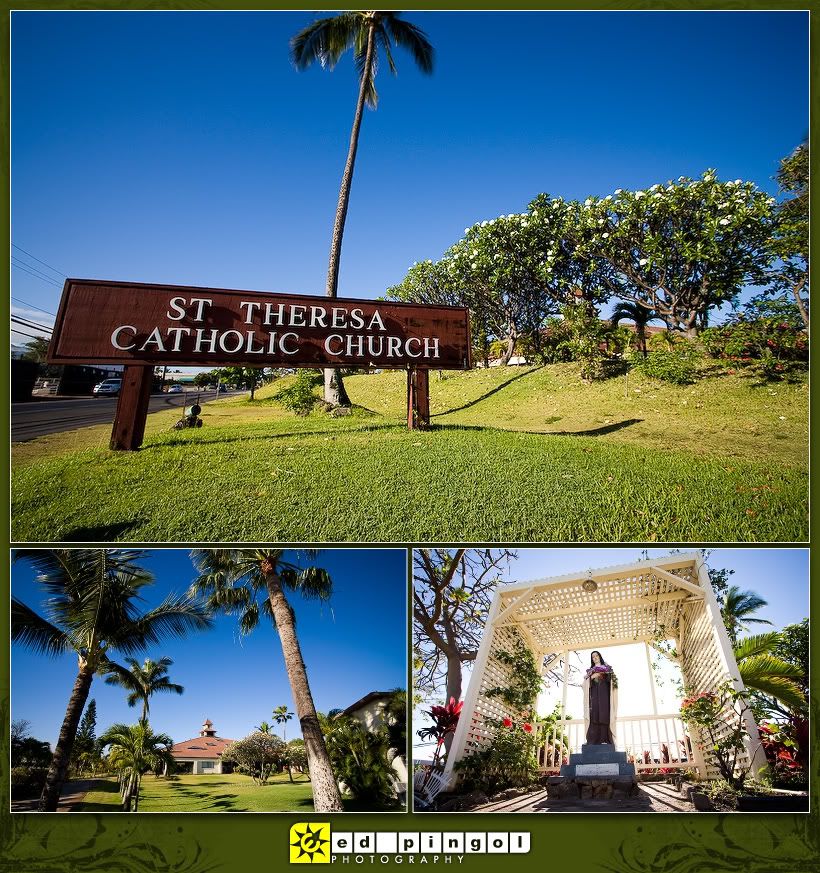 a hawaiian-style "peace be with you" gesture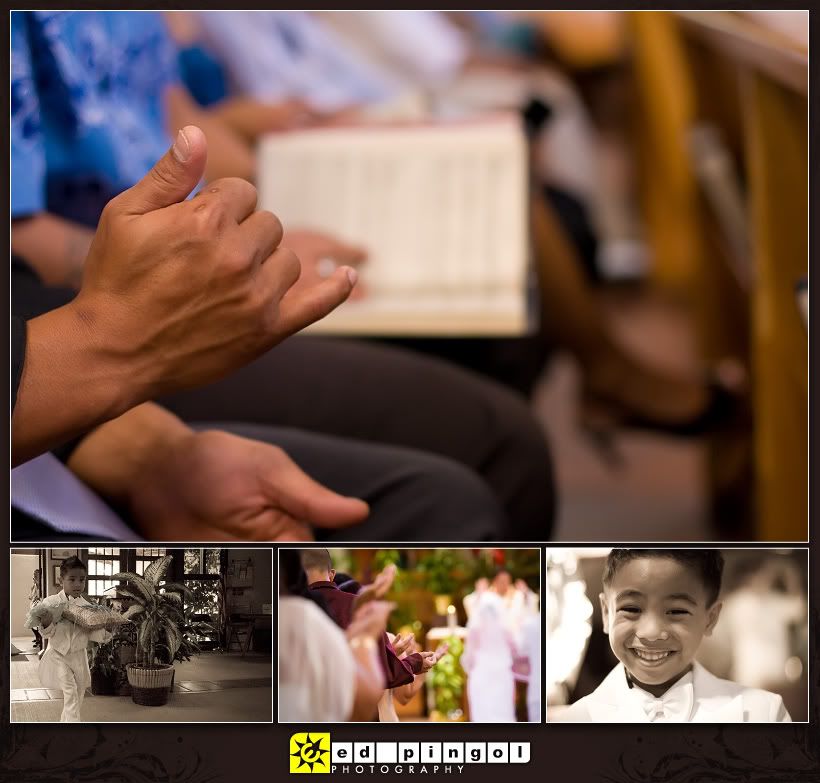 they weren't kidding when they said they would "high-5" once their new status was announced!
husband and wife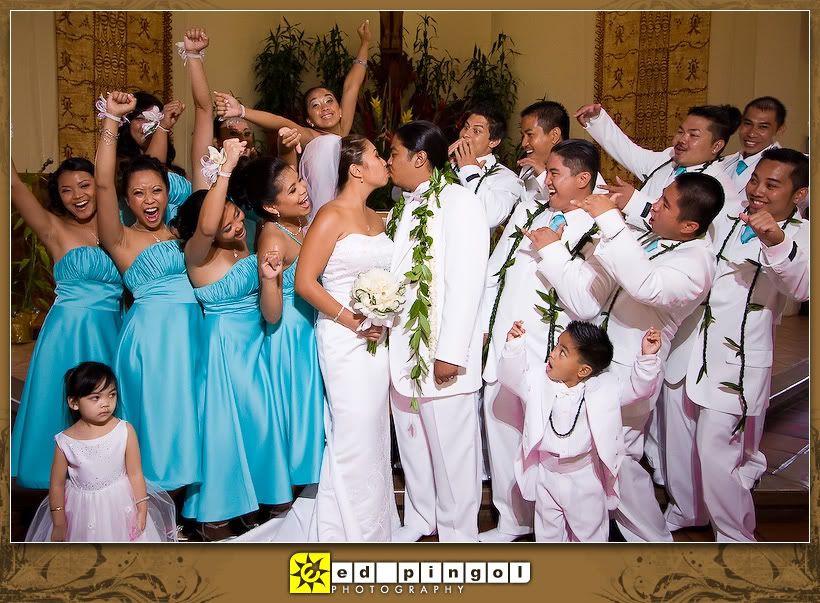 maui prince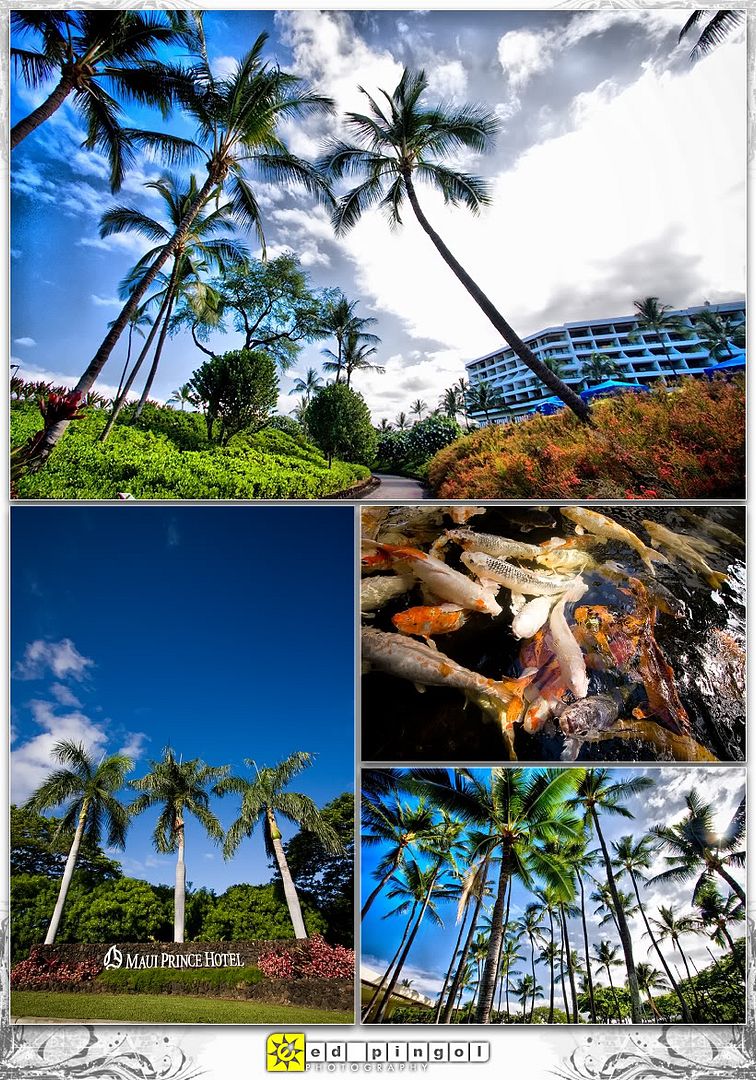 hooray!

sunset

the reception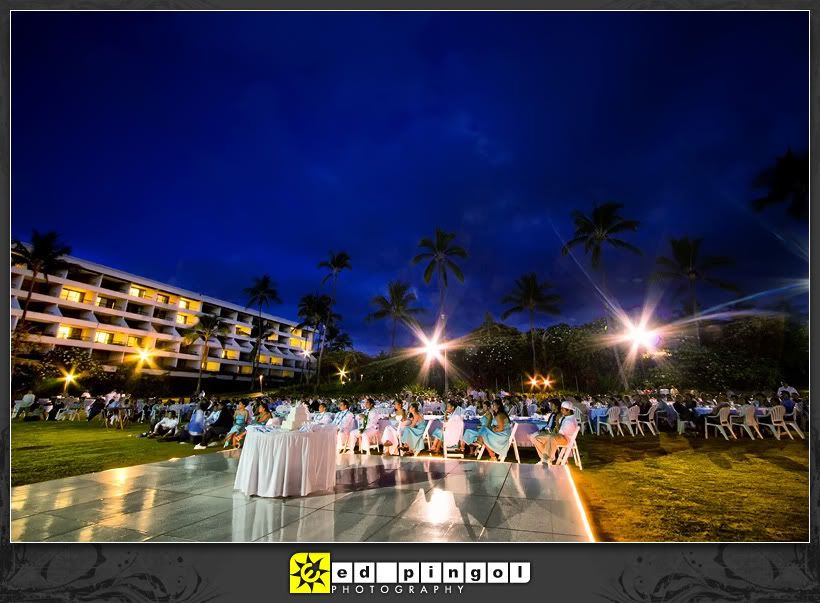 party hardy

aloooooha!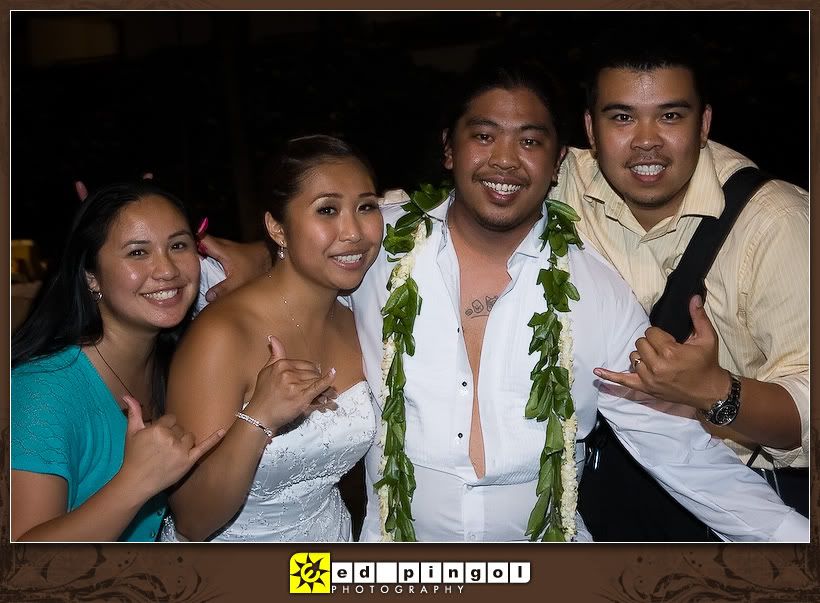 individual images
===================================
if you want to see individual images of this session, simply click here!
===================================

---
---