commentator: monica
as much as i love paradise for it's seclusion from the rest of the harried life of the mainland, there's a small price to pay in that most of the local places are closed on sundays. waking up early to drive to hana, we traveled well over an hour in the hopes we'd be able to pack a picnic lunch of maui delicacies. we were sorely disappointed and had to wait 'til day four, which was our last half day on the island before our flight. we packed quite a few places in a matter of a few hours. tons of fun and plenty of yummy grindz!!!
//ed pingol
707.334.1468
info@edpingolphotography.com
edpingolphotography.com

t. komoda's freshly baked cream puffs and malasadas in makawao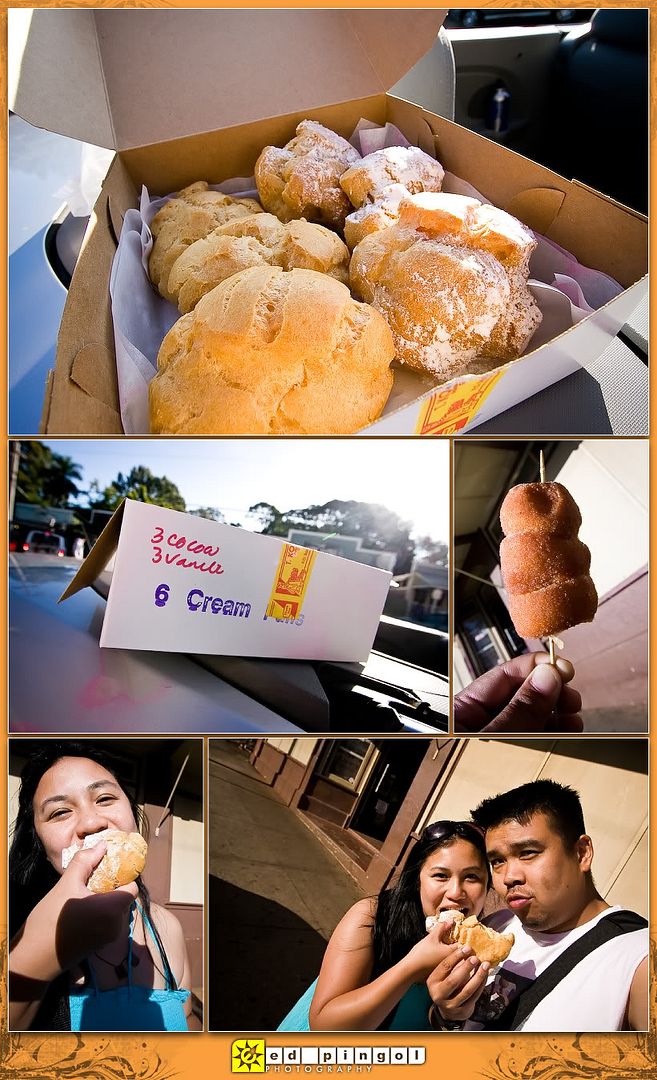 the freshest poke EVER at eskimo candy in kihei. they deliver much of the fresh fish to the nearby fine dining establishments.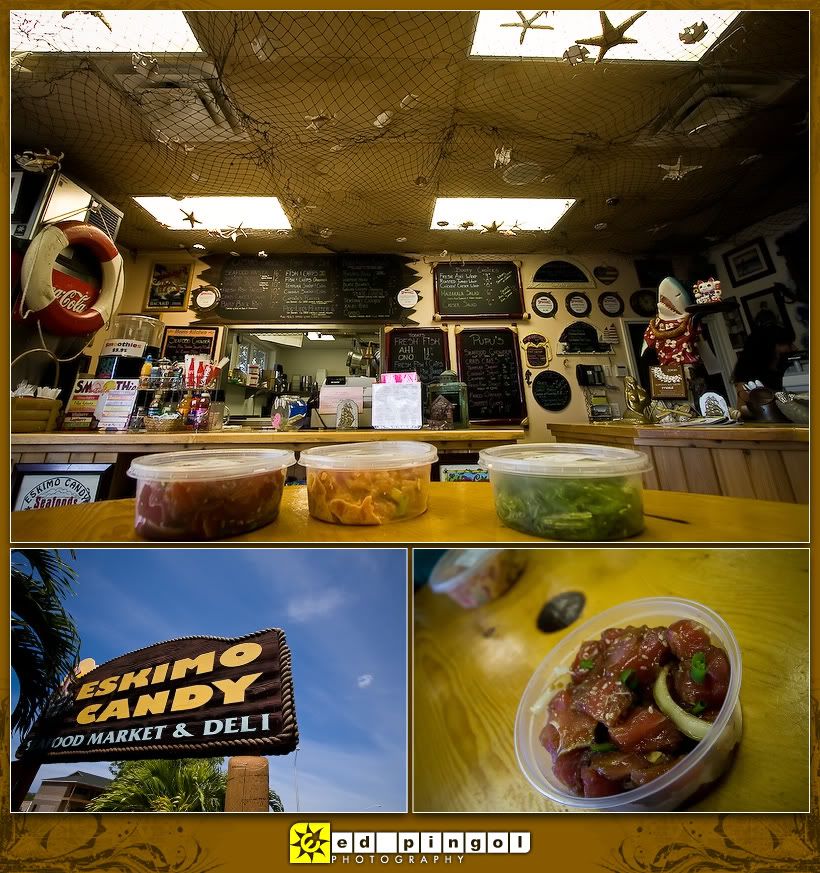 tasaka guri guri in kahalui. guri guri is a frozen dessert - a hybrid between shave ice and sherbet.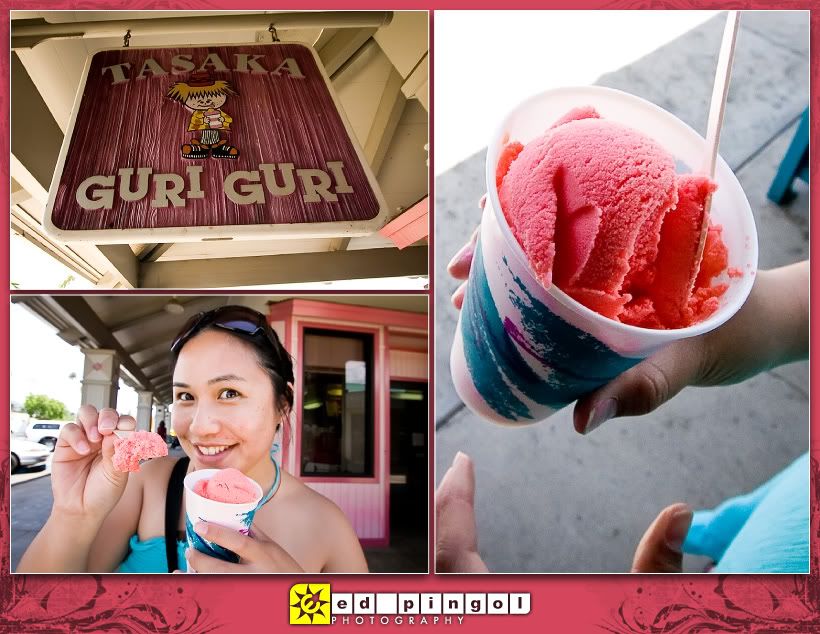 a beach we passed by in kehei

until next time, maui...

---
---