commentator: ed
the very talented NeLshawn created a Music Video Spooftacular to replace the standard "wedding slideshow". it was a HUGE hit with all the guest. plus there's a section at the end of the video that has been seamlessly incorporated of the actual wedding day. SAME DAY EDIT!!! shweet!!!
after watching the very entertaining video, kindly please enjoy the photos. =)
//ed pingol
info@edpingolphotography.com
edpingolphotography.com
Makeup: Christine Foronda, Las Vegas
Hair: Pamela Garrett, Benicia
Officiant & Church: Fr. Jesus Soriano, St. Catherine of Siena, Vallejo- http://www.stcatherinevallejo.org
Reception Venue & Hotel: Hilton Garden Inn, Fairfield -
http://www.hiltongardeninn.com/en/gi/hotels/index.jhtml?ctyhocn=OAKFHGI
Filmmaker/Slideshow: Nelson Nunez, Vallejo - http://www.nelsonnunez.com
DJ: Bizibeatz, Vallejo - http://www.myspace.com/bizibeatz
Emcee: Chris Abad of Legaci, Concord - http://www.myspace.com/abadboi
Flowers: Anne Nounou, Martinez - http://www.flowersbyanne.com
Cake: Sugar Bowl Bakery, San Francisco - http://www.sugarbowlbakery.com
Bride & Bridsmaids Gowns: David's Bridal, Pinole - http://www.davidsbridal.com
Bridal Shoes: Ecko Red Pherocious - http://www.zappos.com
Tuxes: Men's Wearhouse - http://www.mwtux.com
Day of Coordinator: Michelle Dumas & Dana Heredia of Michelle's
Wedding Essentials, San Ramon
Videographer: Walter Boncato
i LOVE using different perspectives... wall mirror anyone? =)

reflections... and simply just having fun

crystal's eyes are simply beautiful

details... details... details

her florist did an amazing job

the beautiful ladies

this is a keeper!

these weren't keepers but there's no way that i could toss these... it's just too funny

the standard backstreet boys pose. yeah!!

i love this moment

ceremony details

simply put, this church is awesome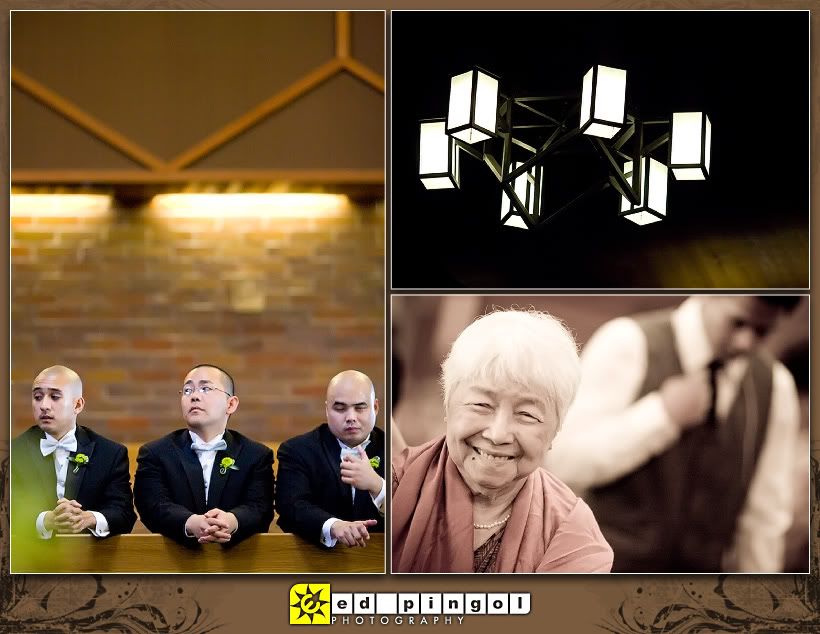 before louie kissed crystal, he wanted to see how bad their guest wanted to see
by the volume of applause. it was hilarious because of how he worked the crowd. =)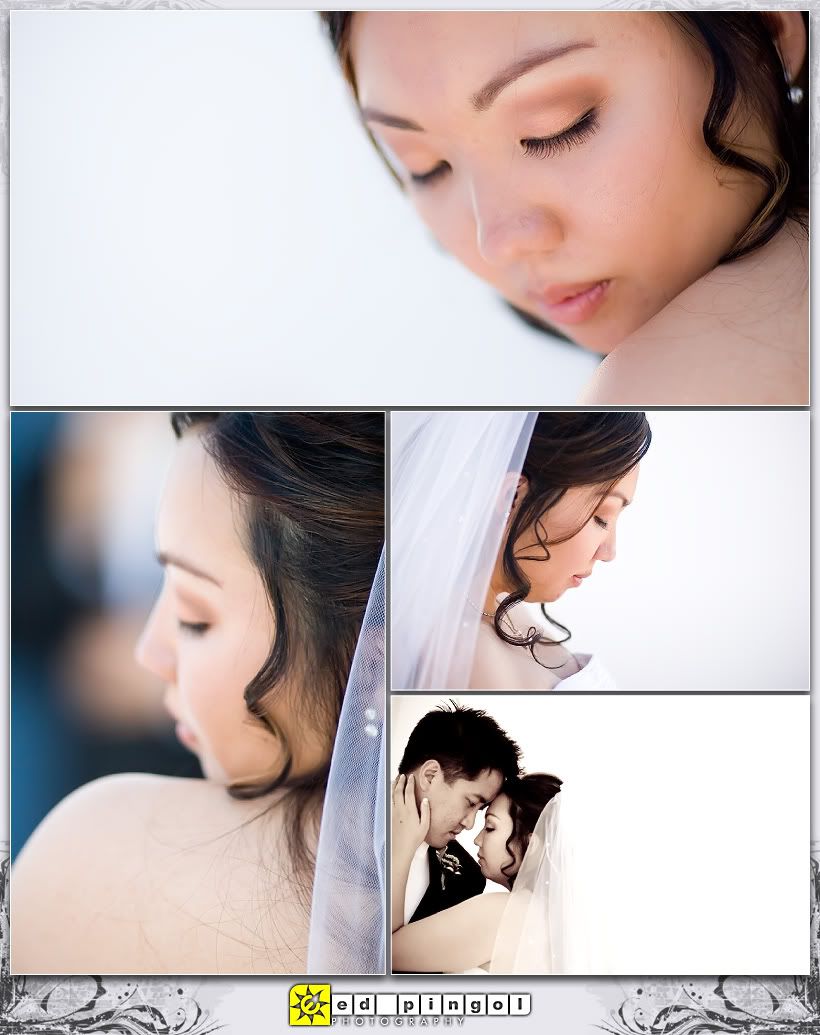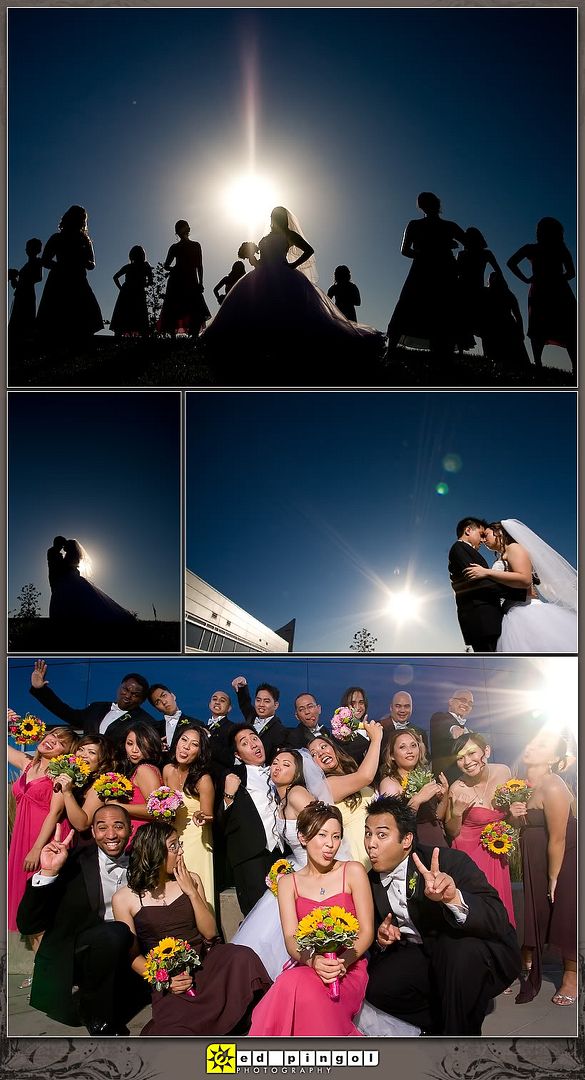 - some reception detials -
saw this card and thought it was blog worthy... WOW!
10 kids and 3 miniature pincher's!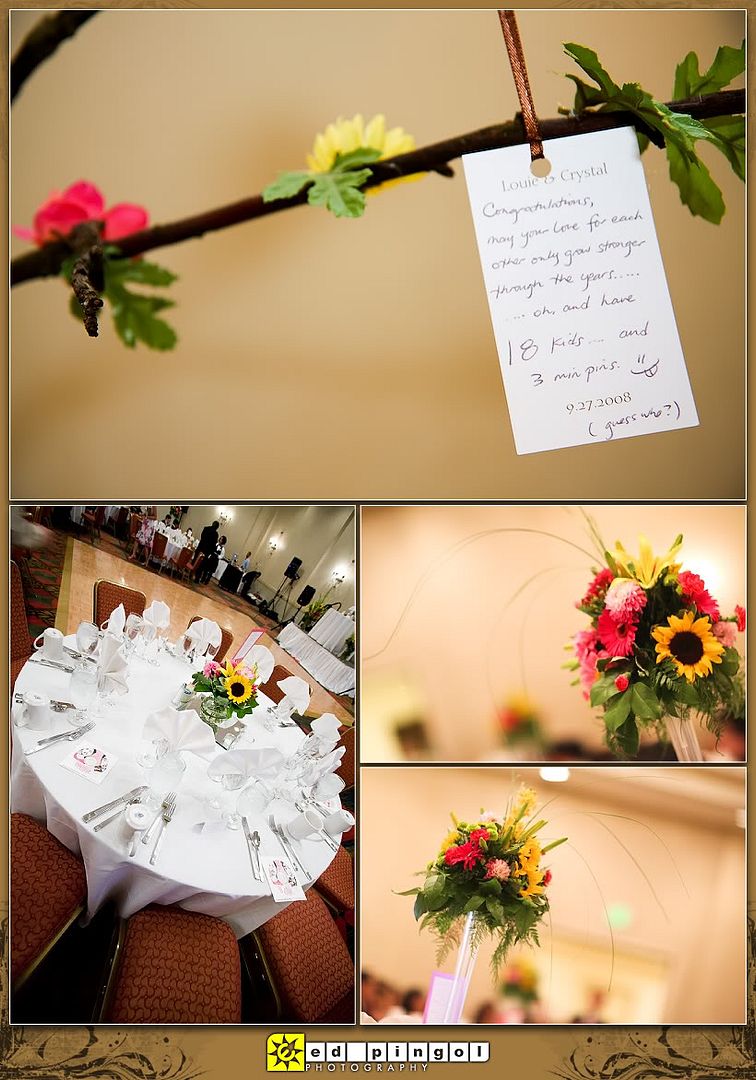 this is monica's favorite part. mmmm... cake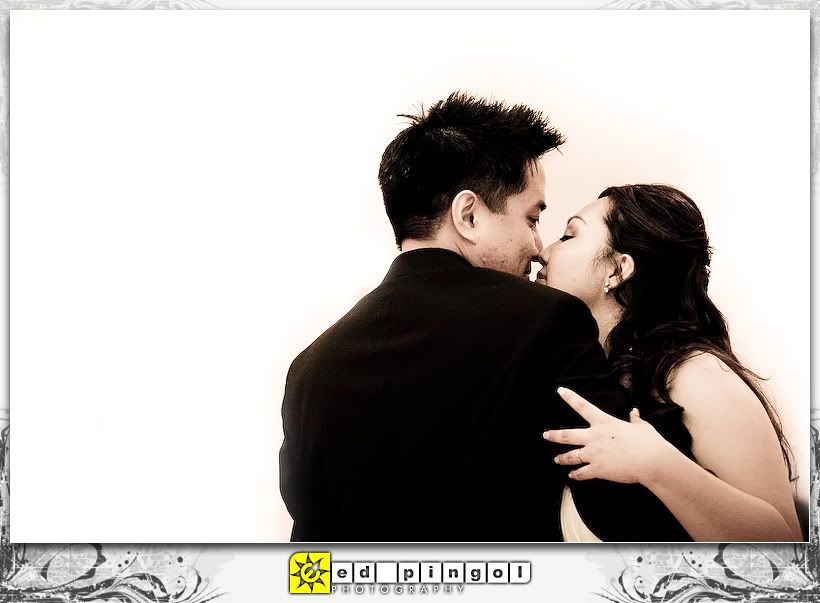 just in case you wanted to know... people wanted our couple to have like 100 kids.
and the dolls on their head table are bunnies... get? bunnies! LOL!!!

you never know what you're going to get with the money dance...
pesos and euros one day, then U.S. dollars shaped like a bra the next

this couple really knows how to dance

and so does everyone else... or maybe they just like pictures. either way is good =)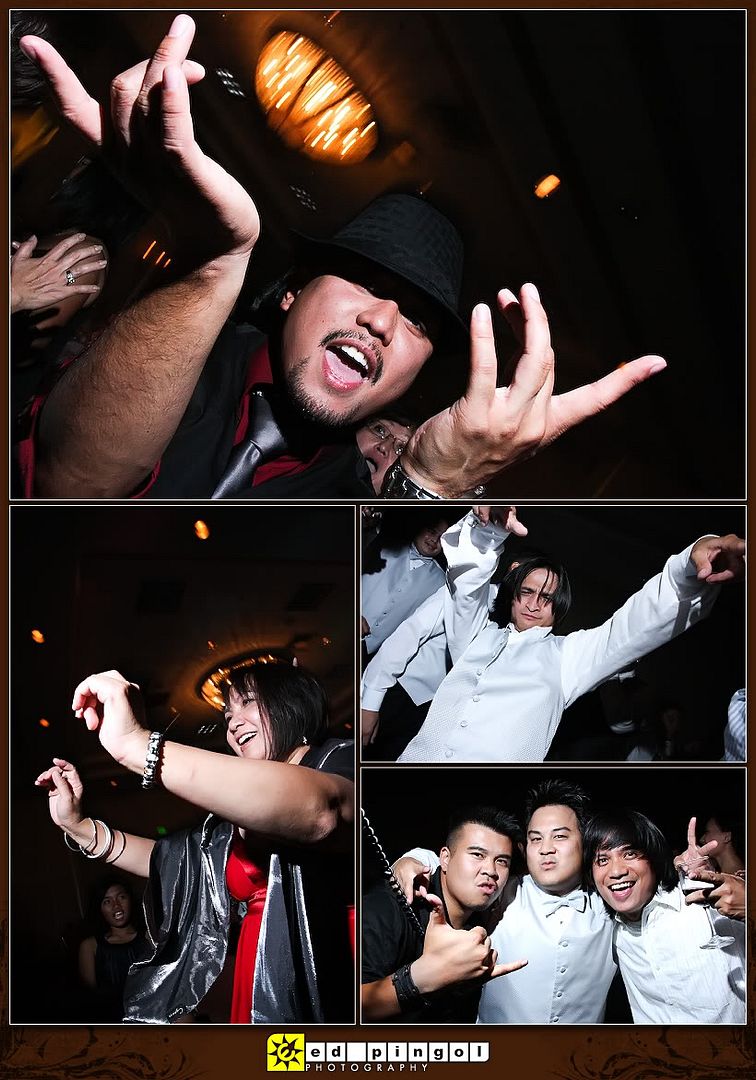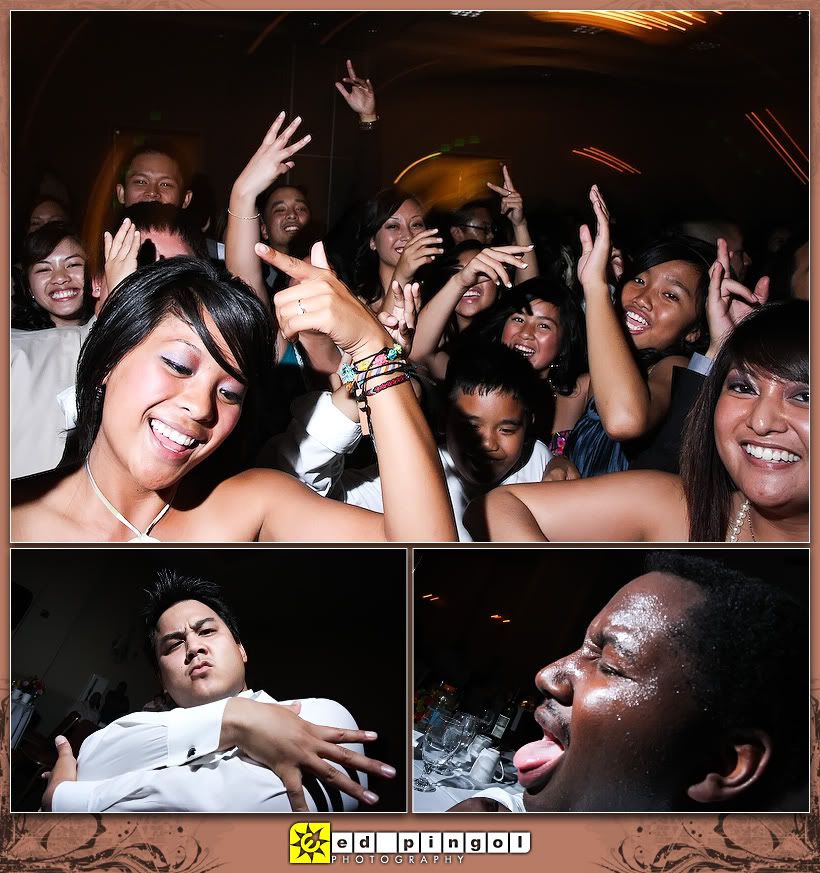 our standard group shot with the couple... FAIL!!!

ok, that's better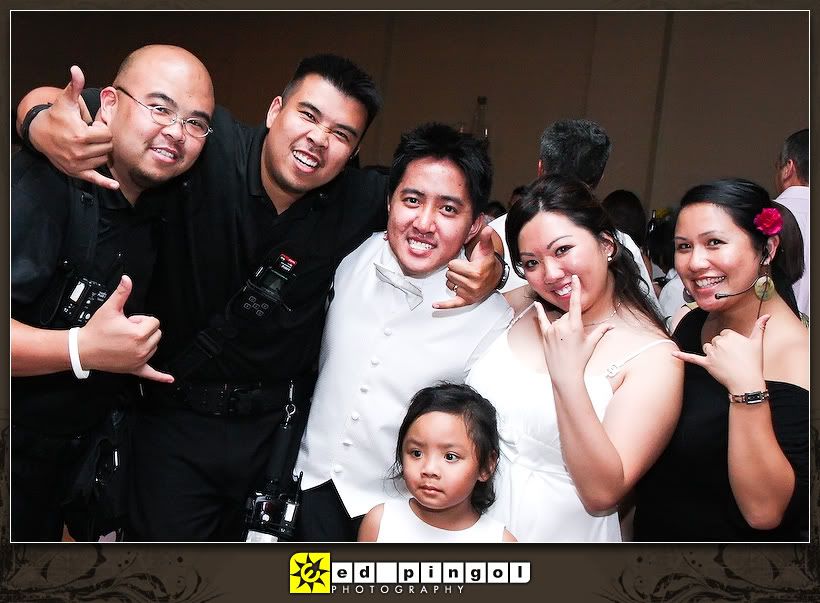 individual images
===================================
if you want to see individual images of this session, simply click here!
===================================

---
---