commentator: ed
the san francisco city hall is a venue that is near and dear to my heart since this is the place monica and i were wed. marissa & erwin shared their vows on a beautiful friday morning in an intimate ceremony, witnessed by their parents. the wedding turned out to be SO meaningful because they took out the bells and whistles to really concentrate on what a wedding means to them. it was simply a happy celebration of their love for one another, the joining of both families and afterwards, partying with friends. which, when you boil everything down... it's exactly what a wedding is supposed to be!
this lovely couple was still able to include an entourage of bridesmaids and groomsmen, those who they hold near and dear to their heart. we took photos just outside the civic center, which its gorgeous architecture. their reception included a beautiful luncheon at shangai 1930 in san francisco with the rest of their family and friends. it was a blast!
congratulations, marissa & erwin! i'm so honored to have captured your big day!
ceremony: san francisco city hall reception venue: shanghai 1930 cake bakery:
//ed pingol contact me =) edpingolphotography.com
introducing the ladies
marissa & her stylish bridesmaids
these ladies are so gorgeous!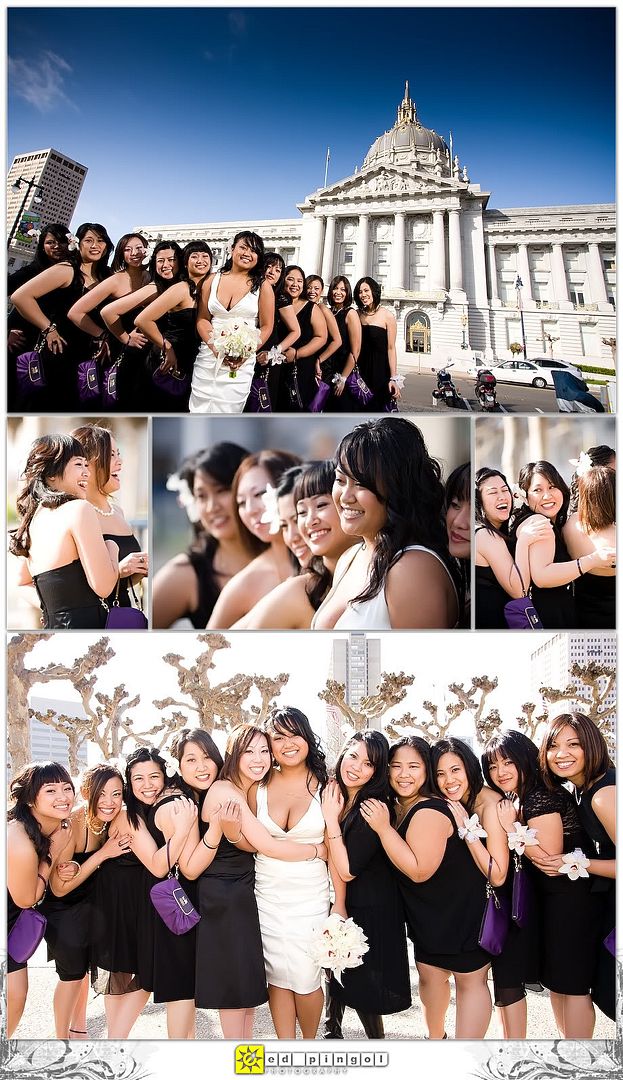 the happy couple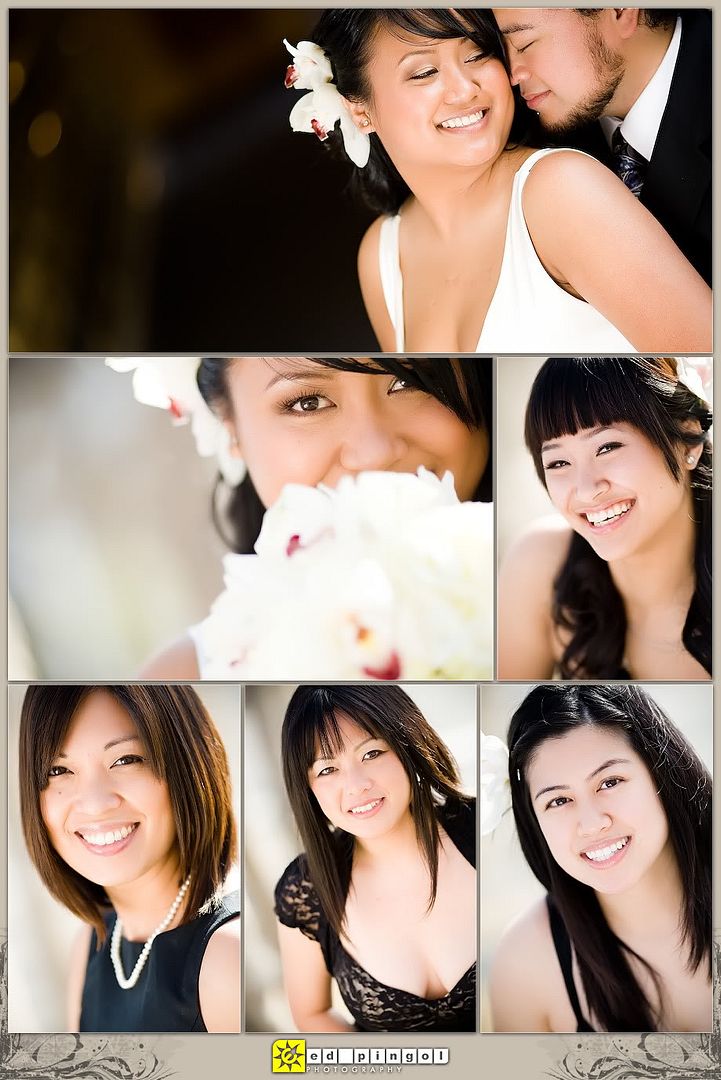 aloha!
the beautiful bride
the gentlemen
erwin and his men
the ceremony
exchanging rings
woohoo!
these two were so excited to be finally wed!
erwin knows his place! =)
he put a ring on it!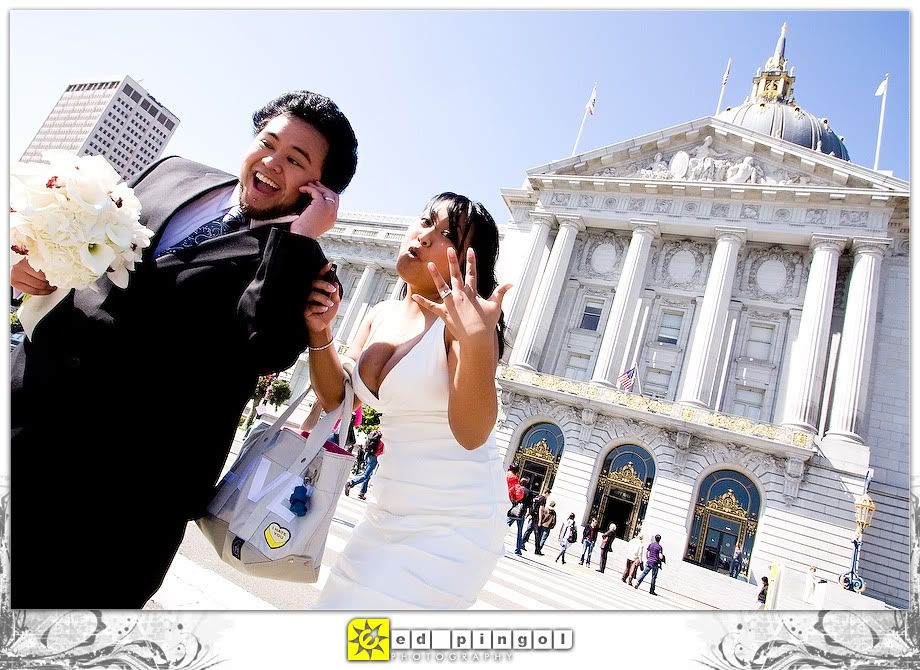 wedding cake
shots
such an animated party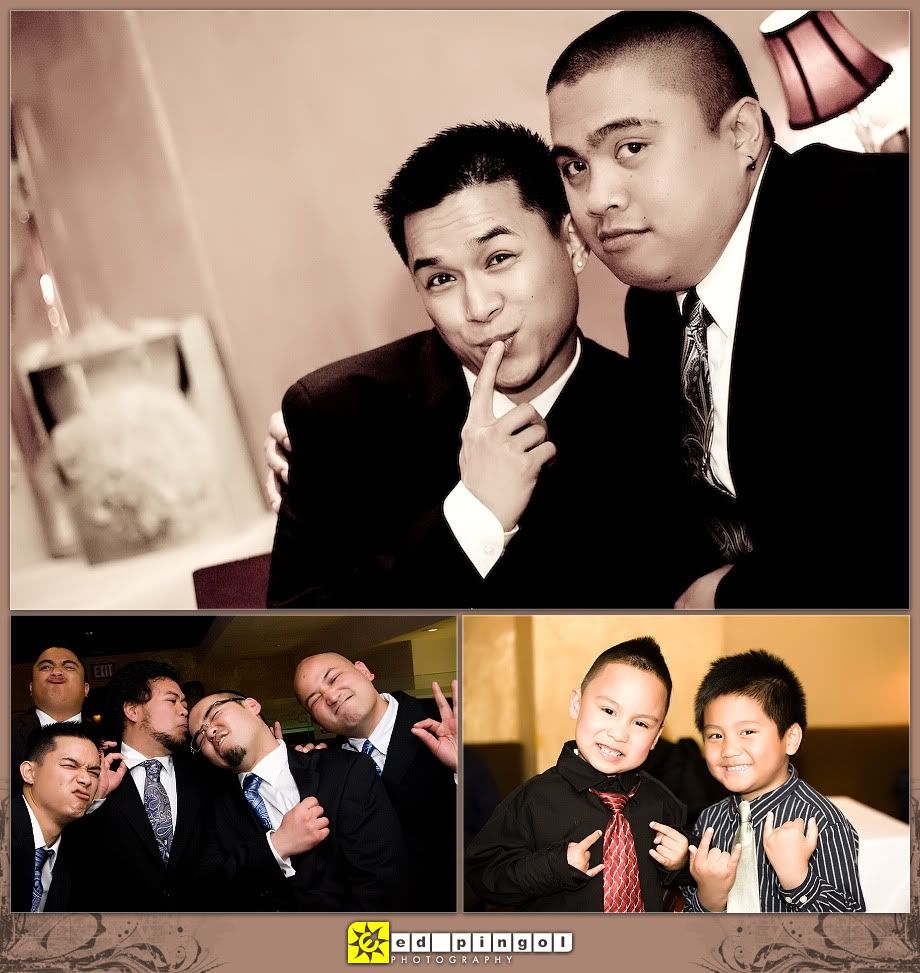 everyone seemed to have such a cool do!
speech
the groom, touched by such meaningful words
more speeches
cheers!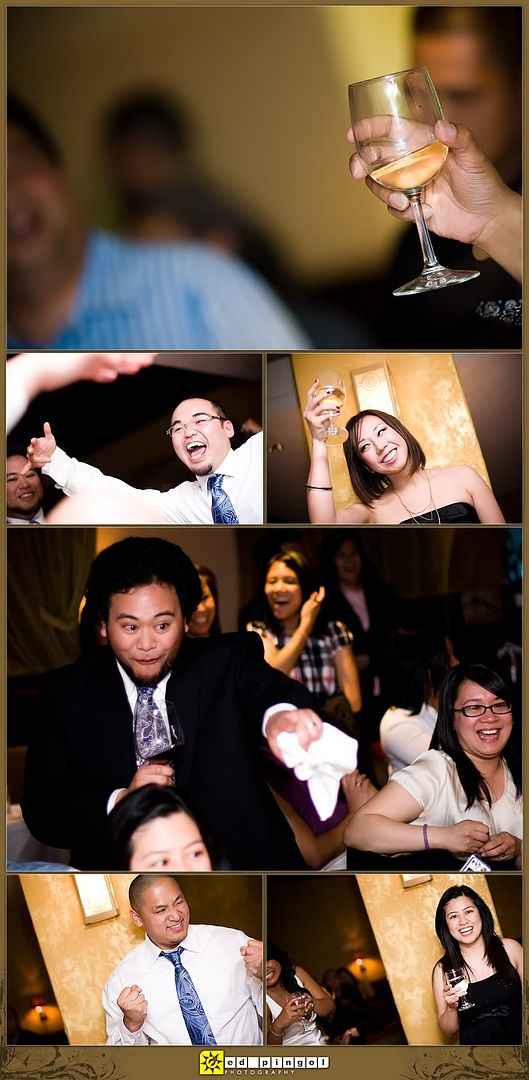 cake cutting
=========================================== behind the scenes ===========================================
thanks to ari for helping out the pingol clan!
i just don't take photos... i also wipe the sweat off my groom's face =)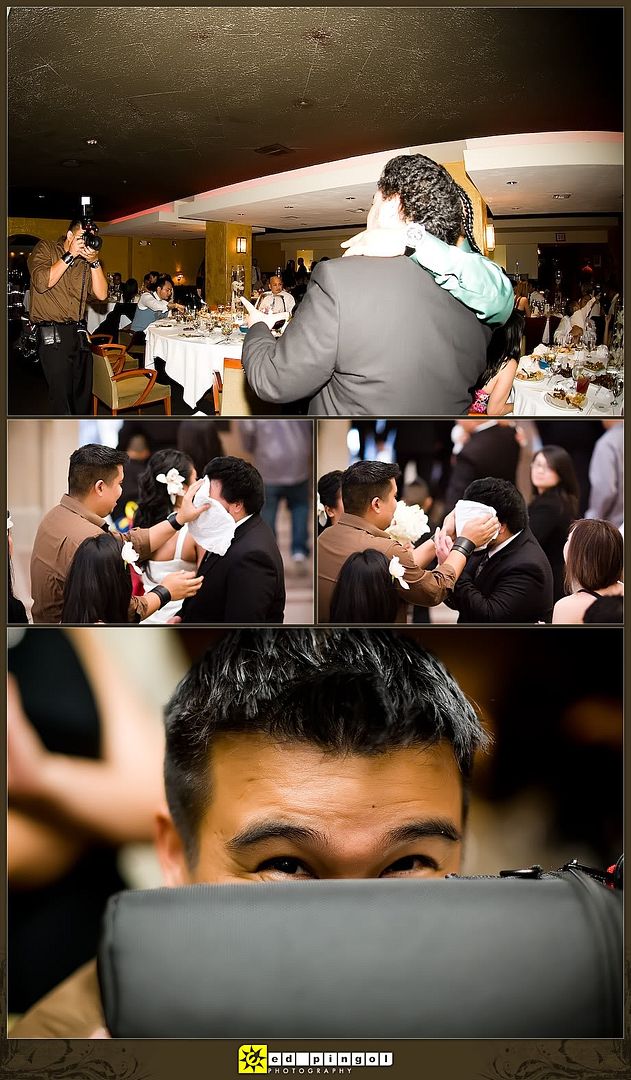 here is an example of how we show how the ladies are suppose to pose... LOL!!!
---
---