commentator: ed
what a jam-packed and eventful day quyen & steve enjoyed for their wedding day! if wedding planning and a busy work schedule wouldn't keep anyone busy enough, the lovely twosome also just purchased a new home together. =) the wedding celebration commenced with a traditional chinese tea ceremony to honor steve's chinese background at their brand spankin' new pad before heading to santa maria parish in orinda. their beautiful ceremony included many tender and emotional moments.
just before their reception, we took advantage of the sunny skies and made a stop at the bollinger canyon waterfall for photos with their bridal party. we had some time just before their cocktail hour to photograph the couple and their entourage at the reception at bridges golf club before they were swept away to their receiving line to take same-day printed photo favors with each guest, which is a tradition of quyen's vietnamese heritage.
everyone enjoyed a fabulous party at their reception, which included heartfelt speeches from each of their attendants and of their fathers. this entire day was captured so beautifully by their awesome videographers, the famous canadian-based cinematographers of stillmotion. you can even catch their surprise same-day edited video debuted at the reception at the end of this entry. (try to find the ed pingol photography team in a couple of the clips! )
congratulations on your wedding, quyen & steve! hope you had a terrific time in thailand. =)
//ed pingol contact me =) edpingolphotography.com
church ceremony: santa maria parish reception venue: the bridges golf club officiant: father padraig greene coordinators: elegant soiree videographer: stillmotion floral design: valerie figuroa of prime source floral cake design: bev tanaka make-up artist/hair stylist: diane gendel/laura carson chair covers: blanca samano of "a touch of elegance" entertainment: denon & doyle transportation: bay area racing limos groom and groomsmen attire: men's wearhouse
we started the day with the first glance...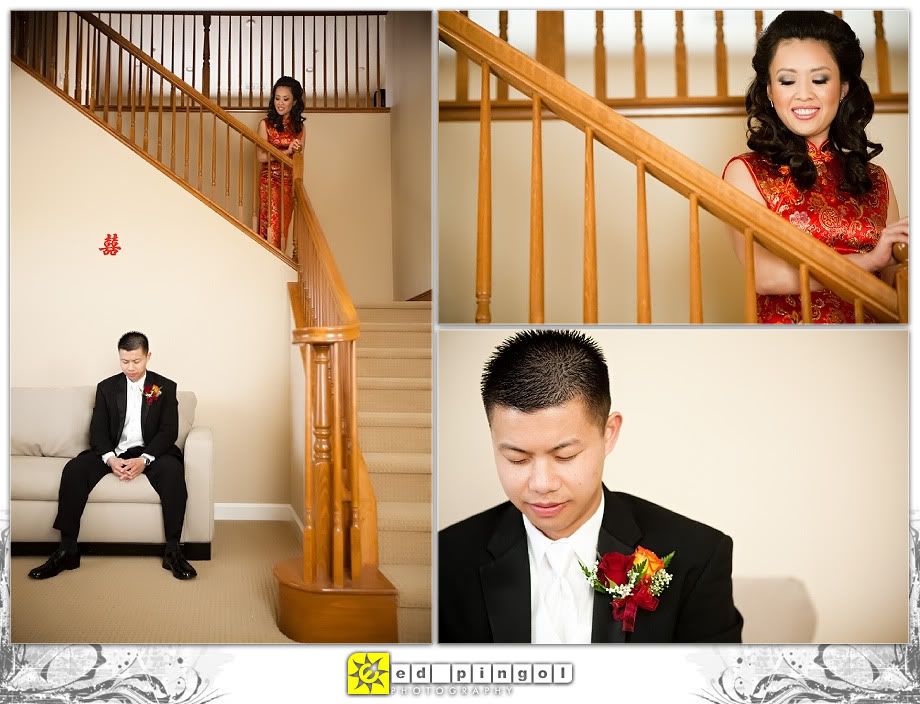 steve's reaction is priceless, you can really feel the love he has for quyen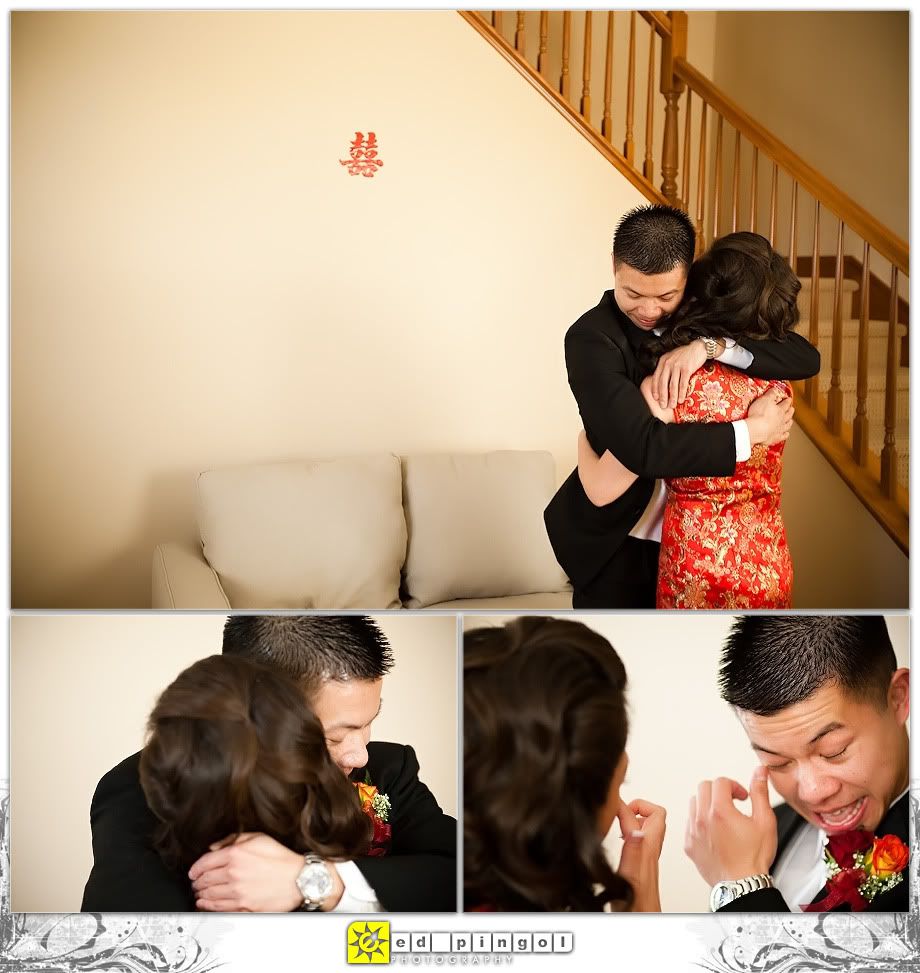 the bridal party witnessing the first glance
on with the tea ceremony!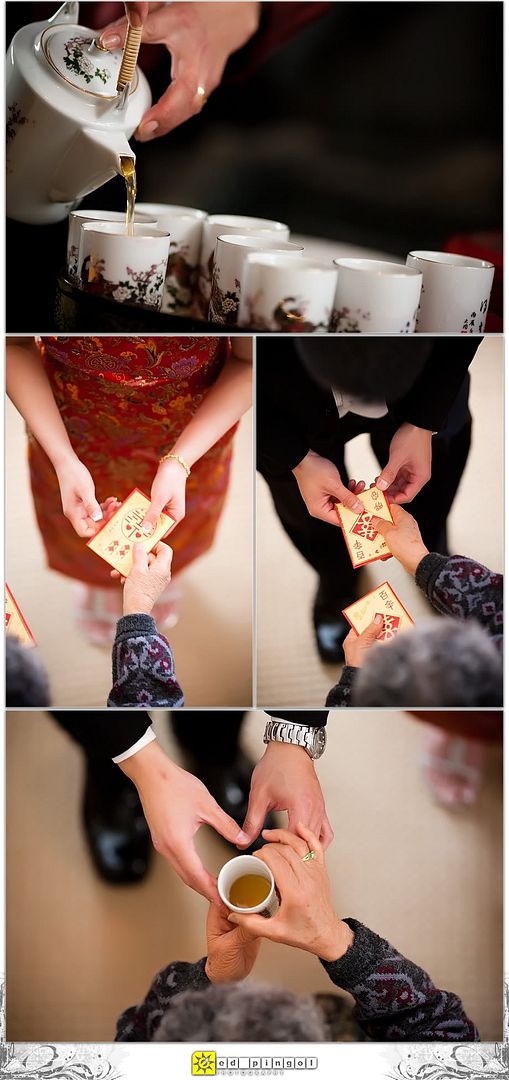 the parents of the bride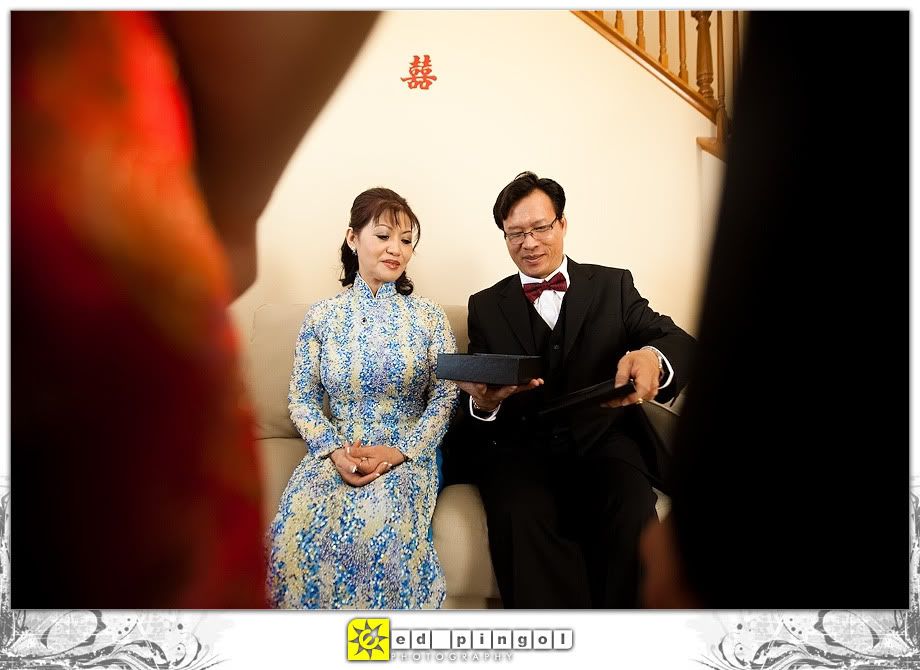 groom's mom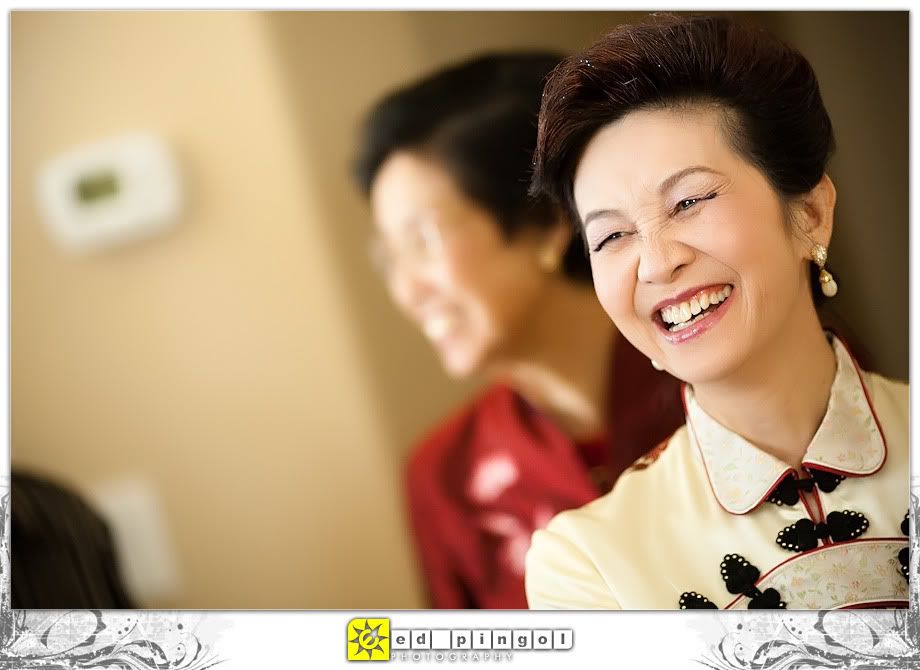 a shot from underneath the scene
after the tea ceremony, quyen proceeded to put on her wedding dress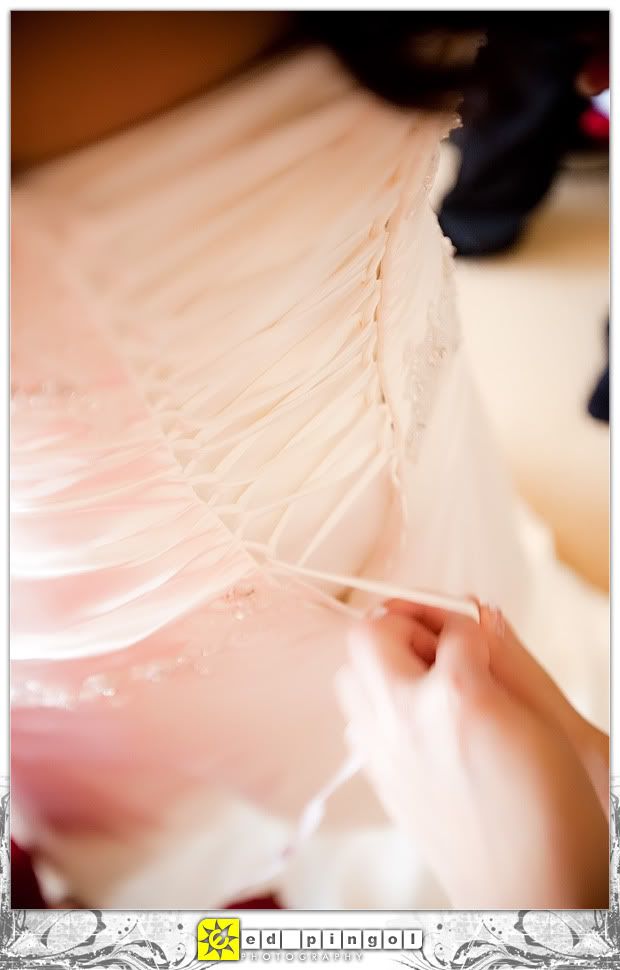 final check of her make-up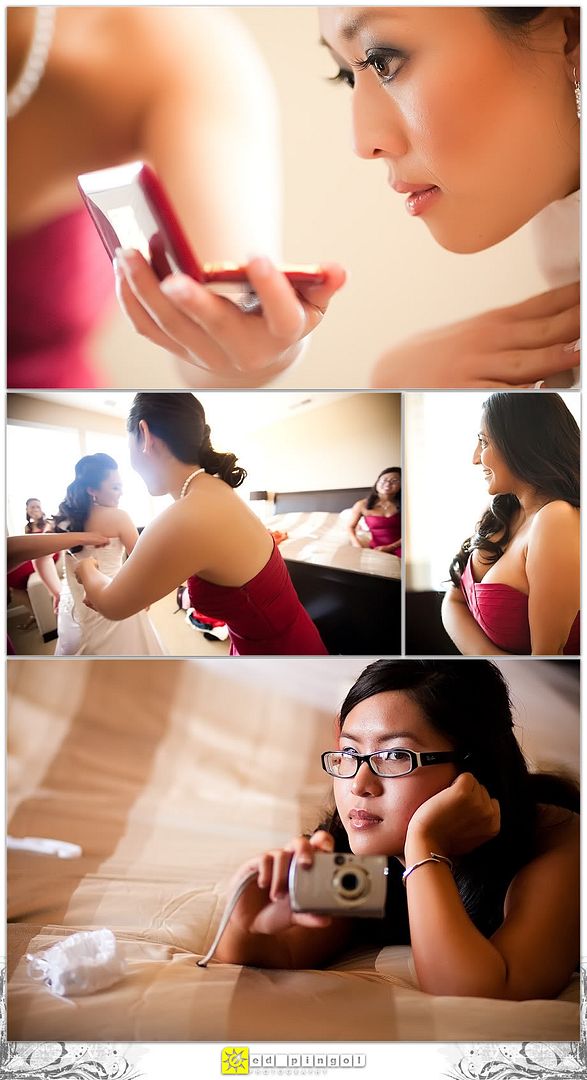 first glance with the wedding dress
the dashing groom
portraits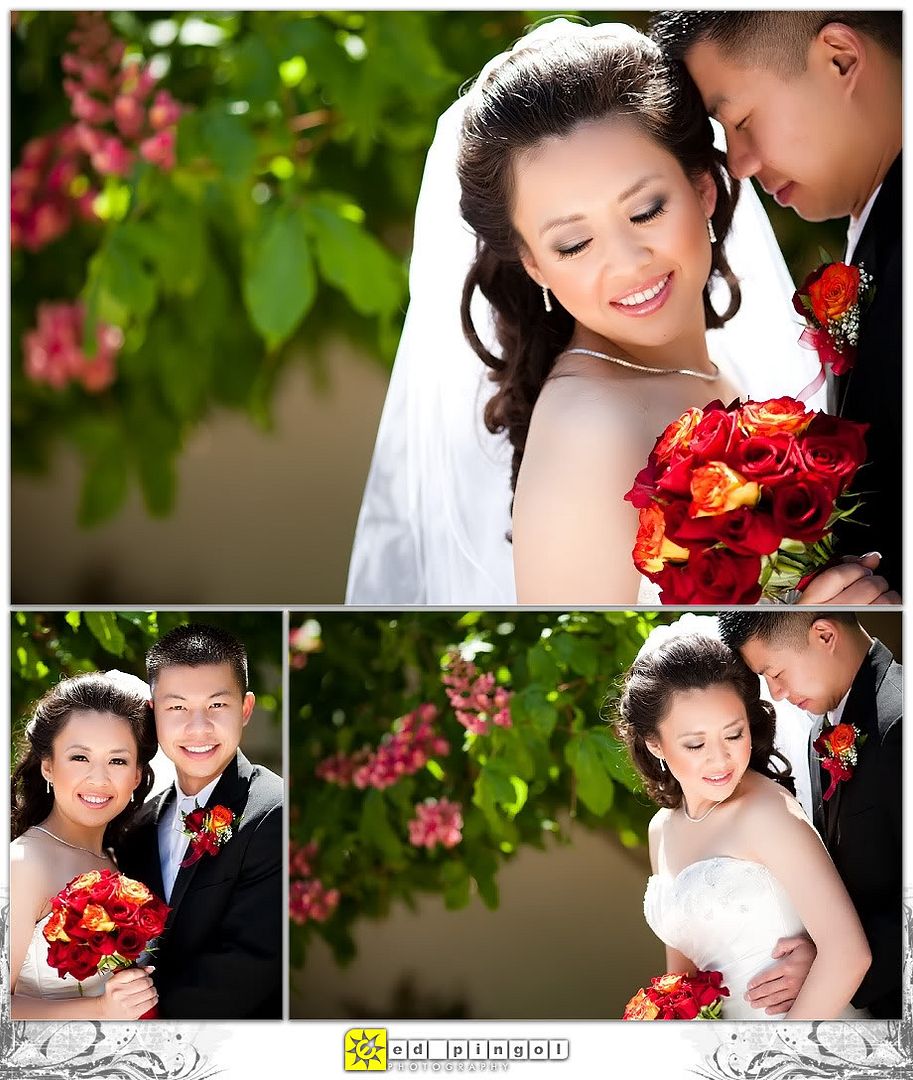 the church
walking the bride down the aisle
program
exhanging vows
tissue in hand for just in case ;)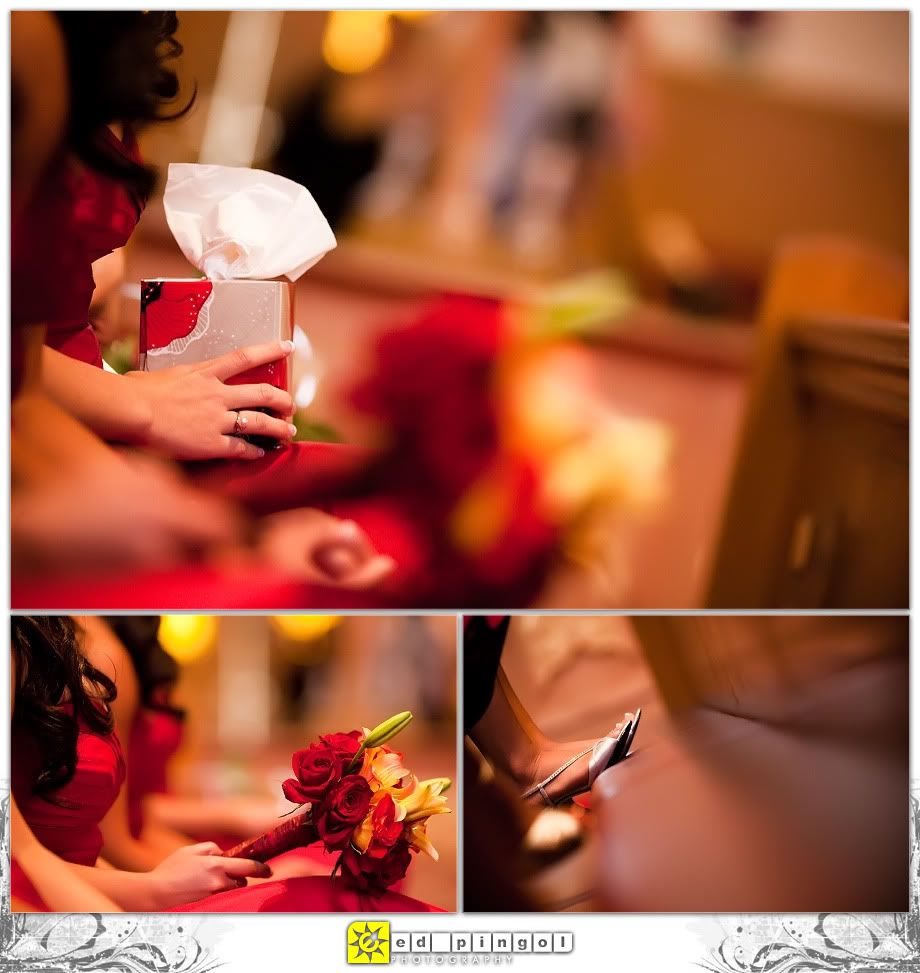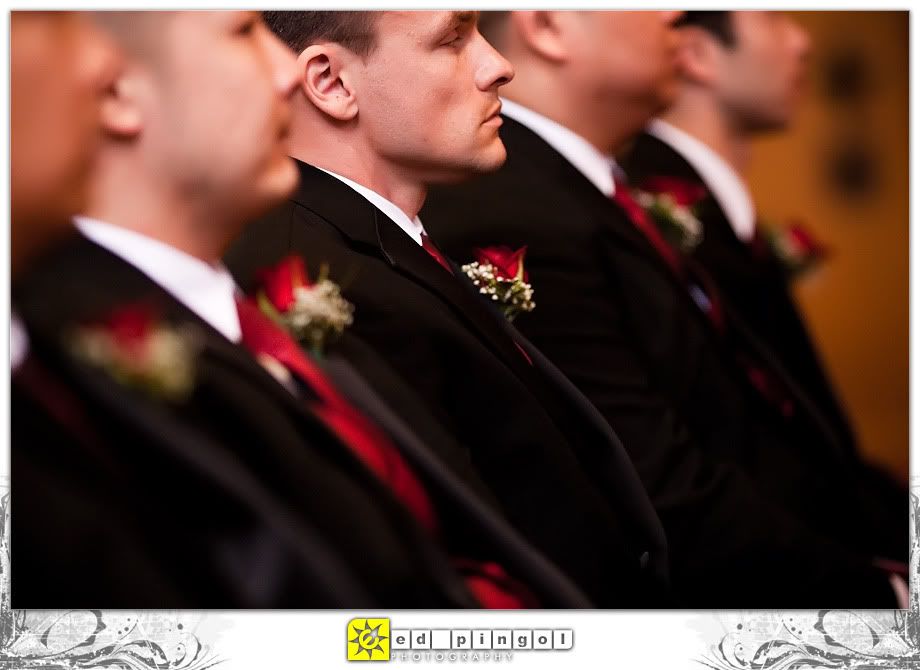 it was a very emotional ceremony...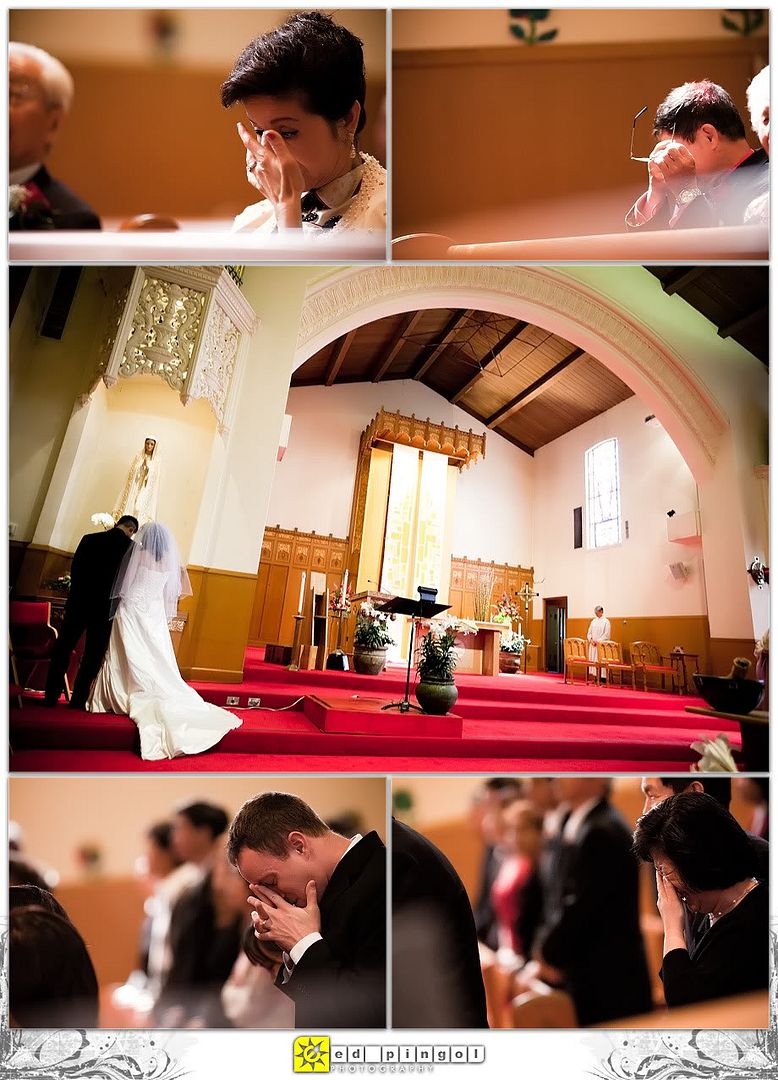 just before communion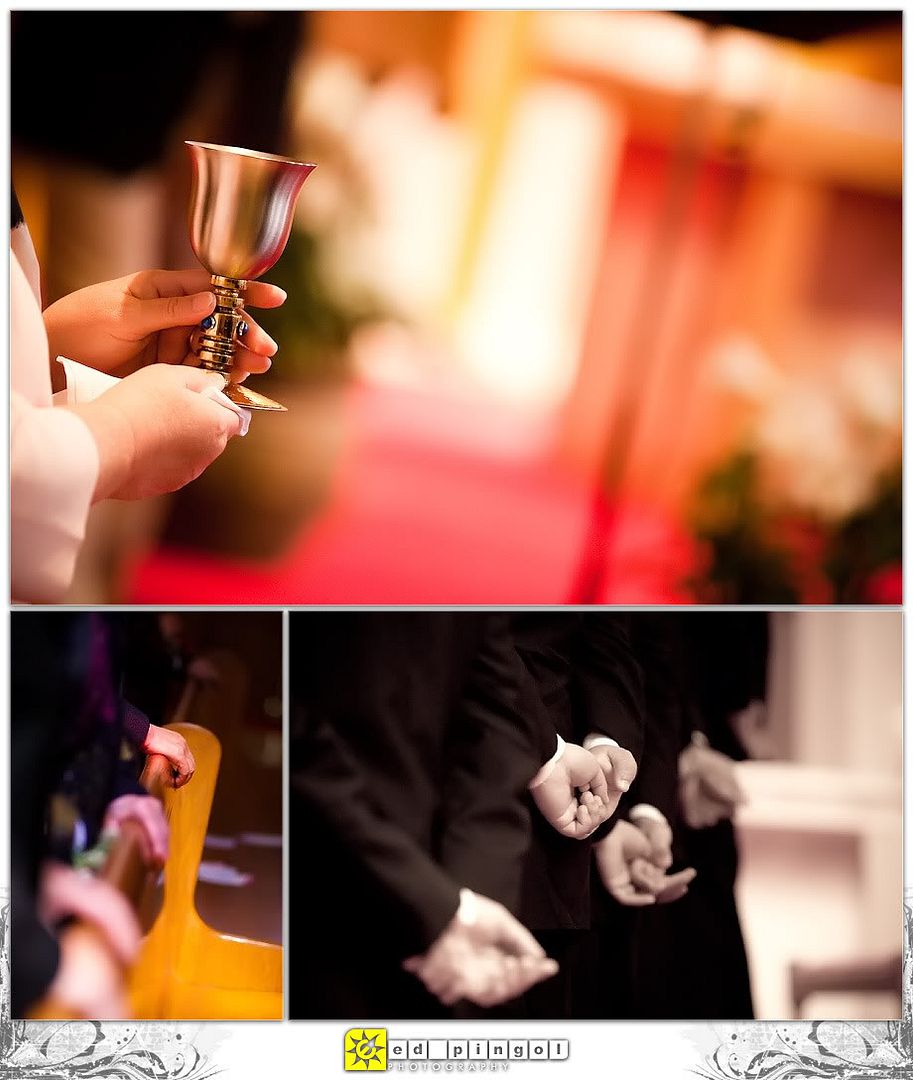 congrats!!!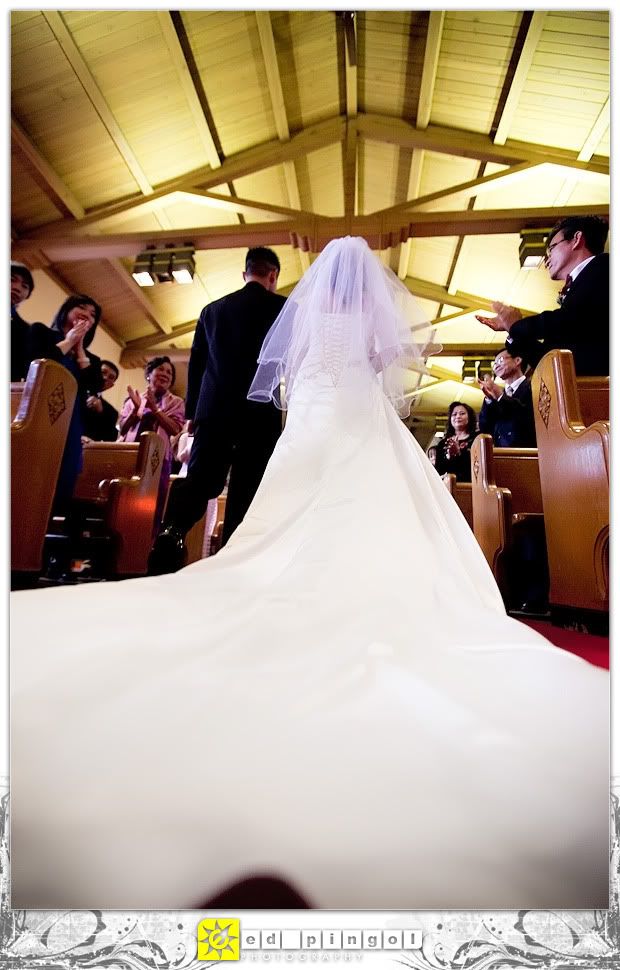 the entourage walking over to the waterfalls for some photos
a little gq & vogue attitude...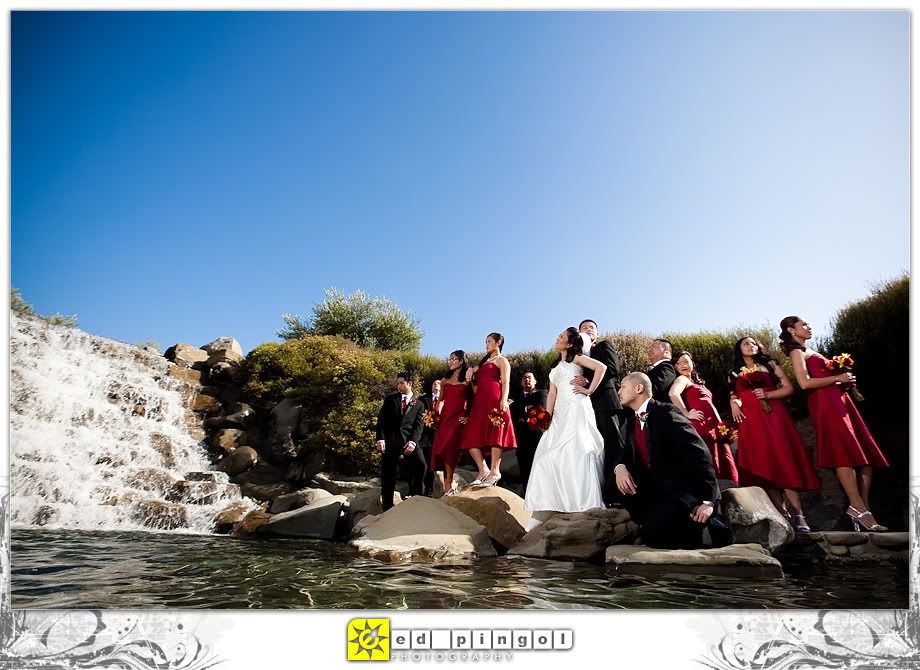 shades, perfect for a bright sunny day
the bride, groom, and bridal party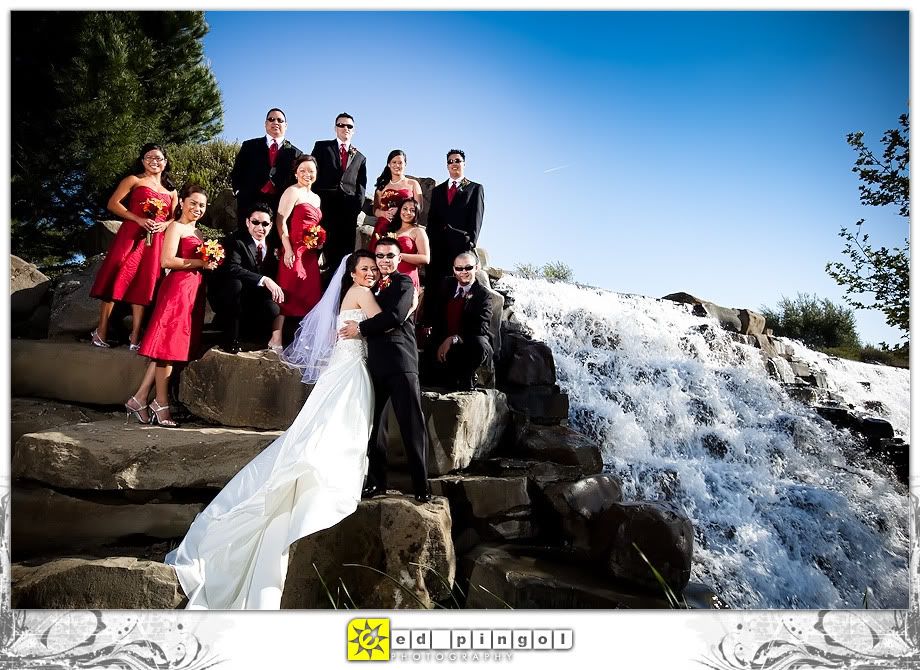 goofing around
huddle shot!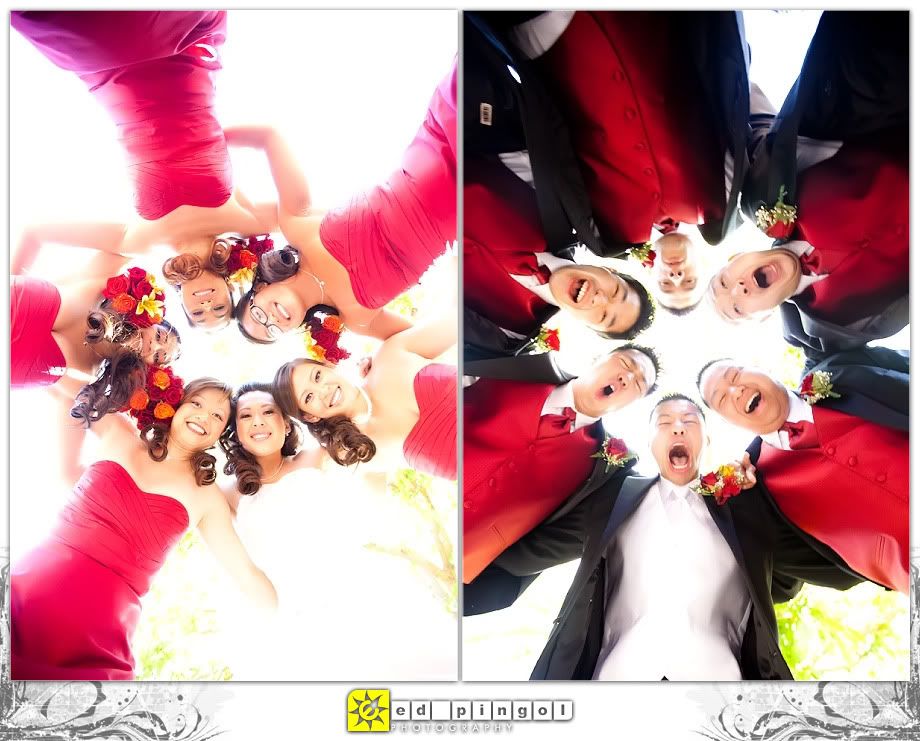 alone, at last
the men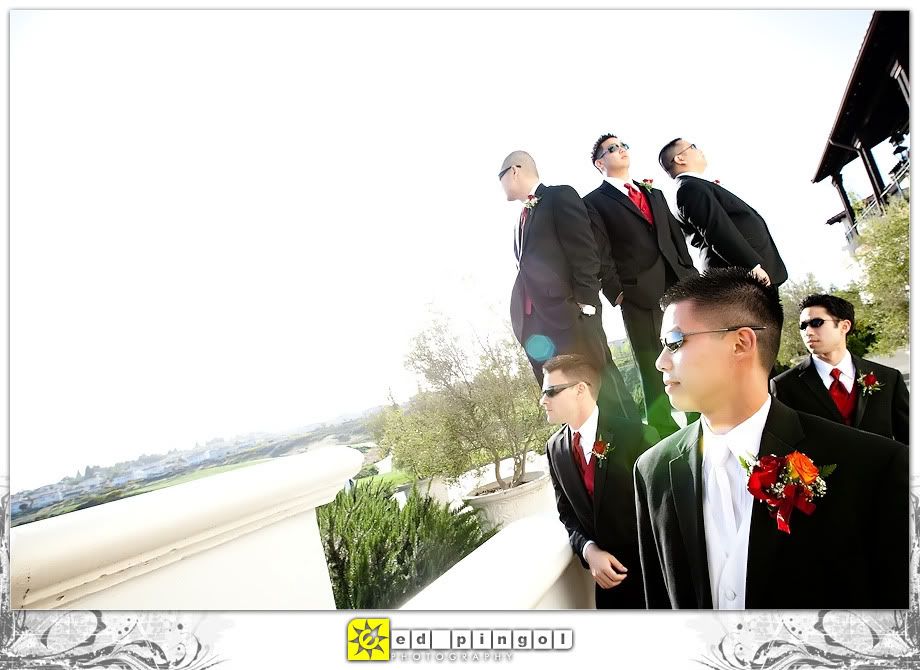 the groom and groomsmen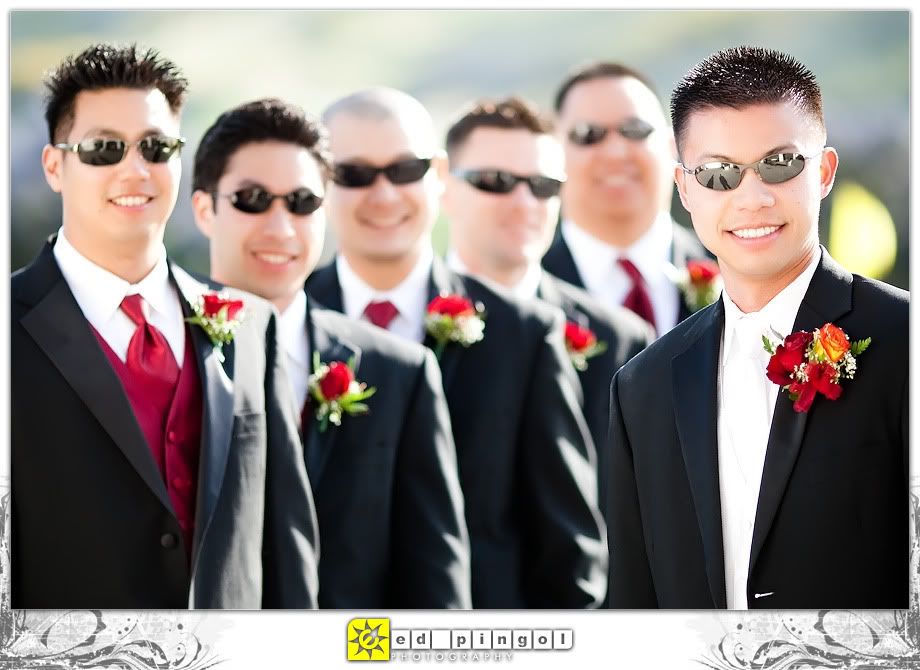 the ladies
taking a stroll, just before they're announced into their reception
the reception started with a very energetic intro, thanks to our bridal party!
first dance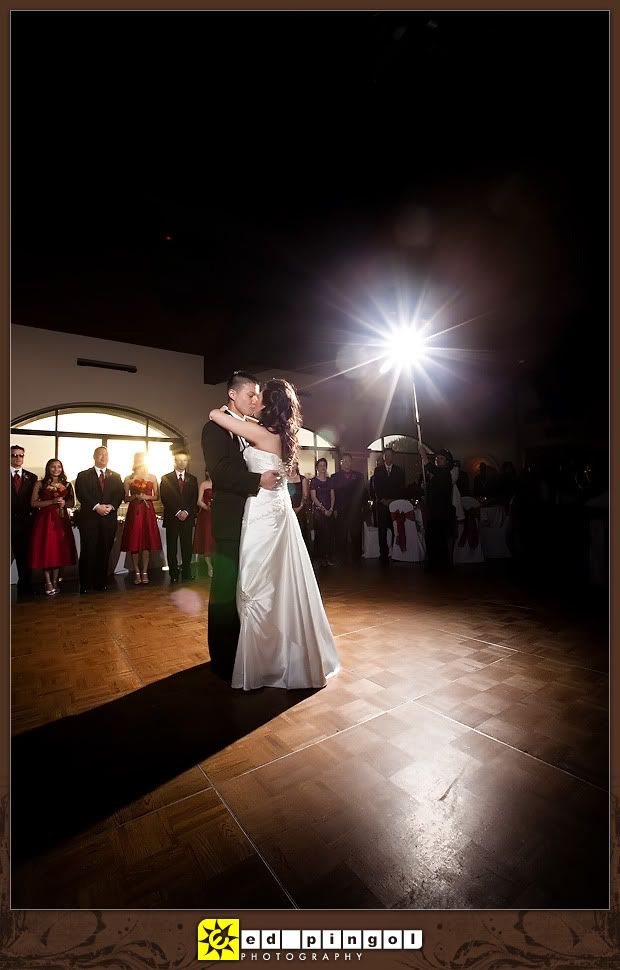 i love how the sunset lit our couple during their first dance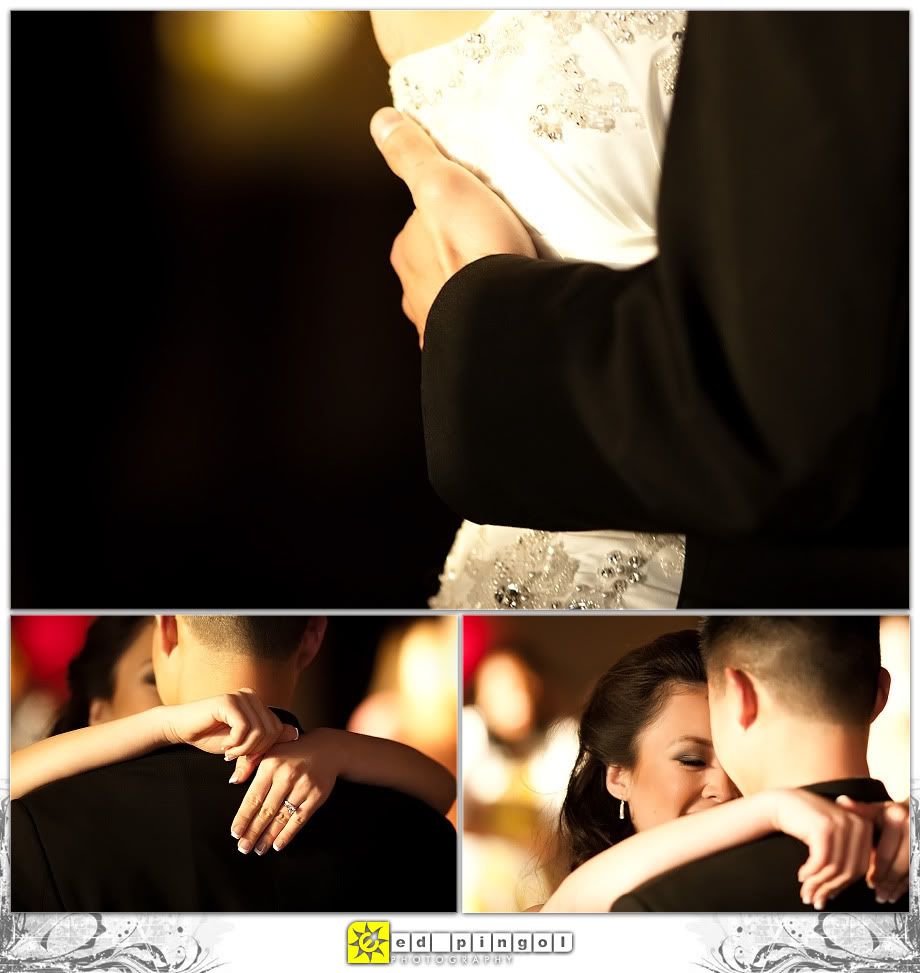 plenty of details, plenty of food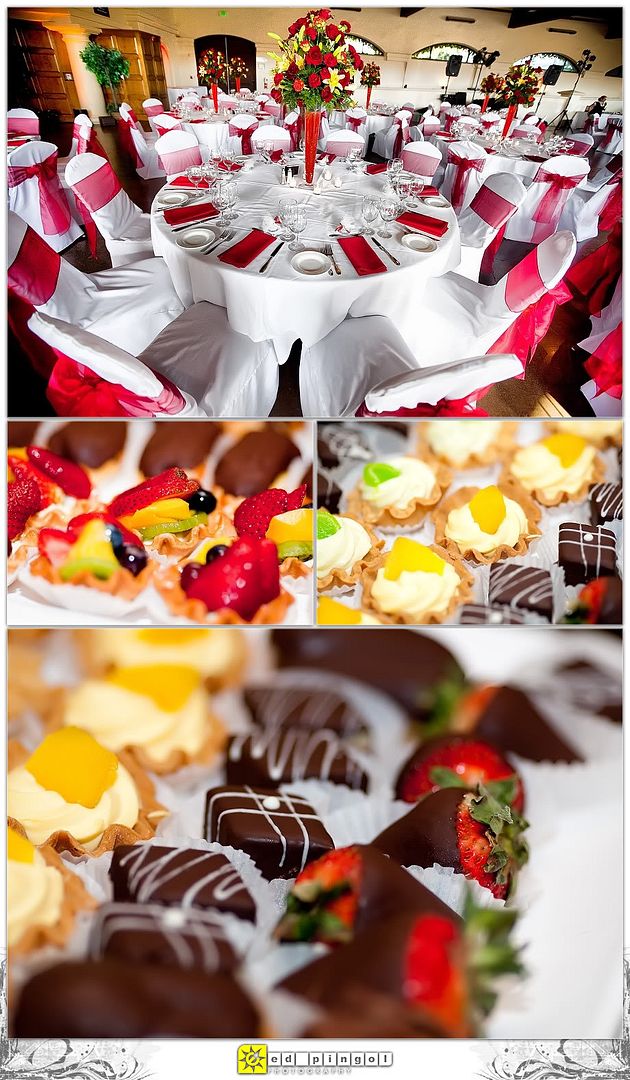 wine and candle light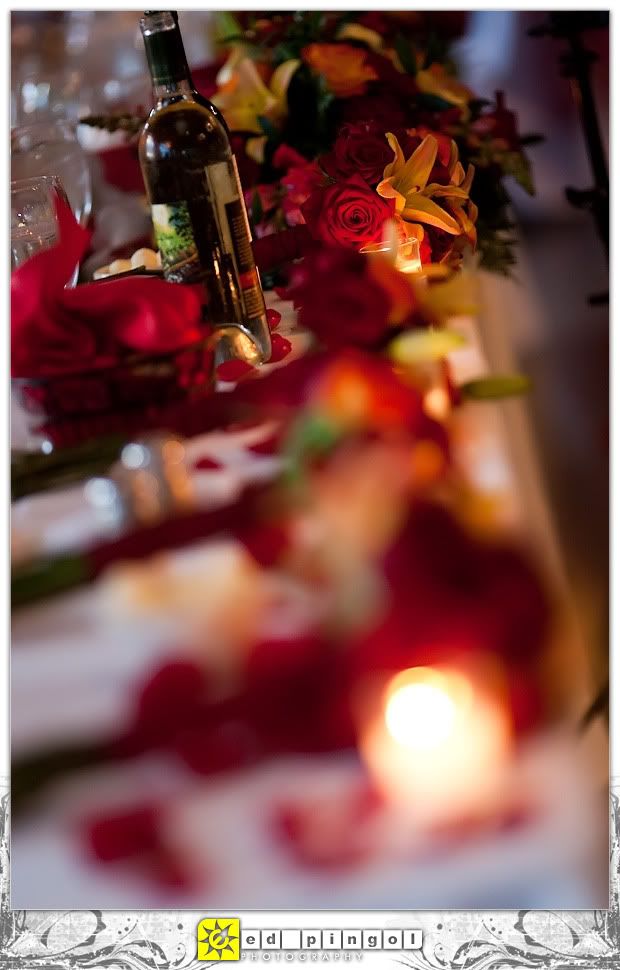 more details...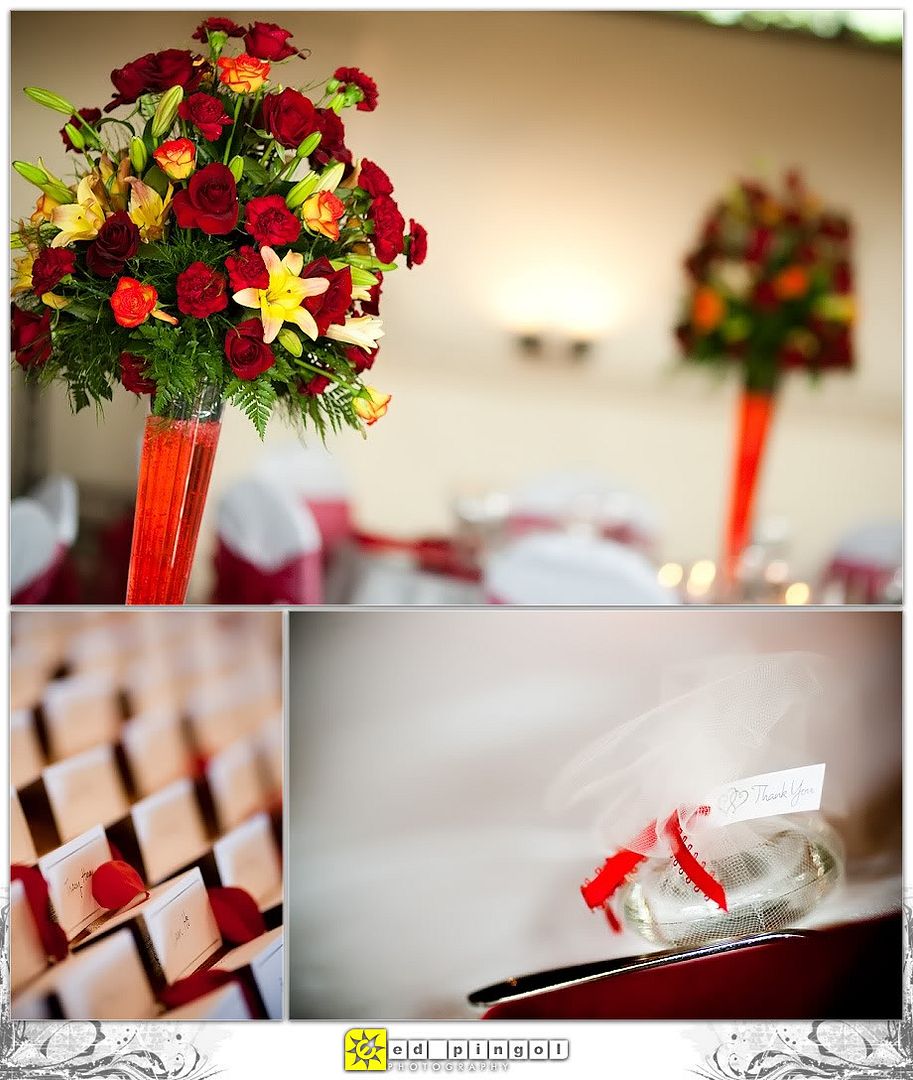 this has got to be my most fave shots of quyen... =)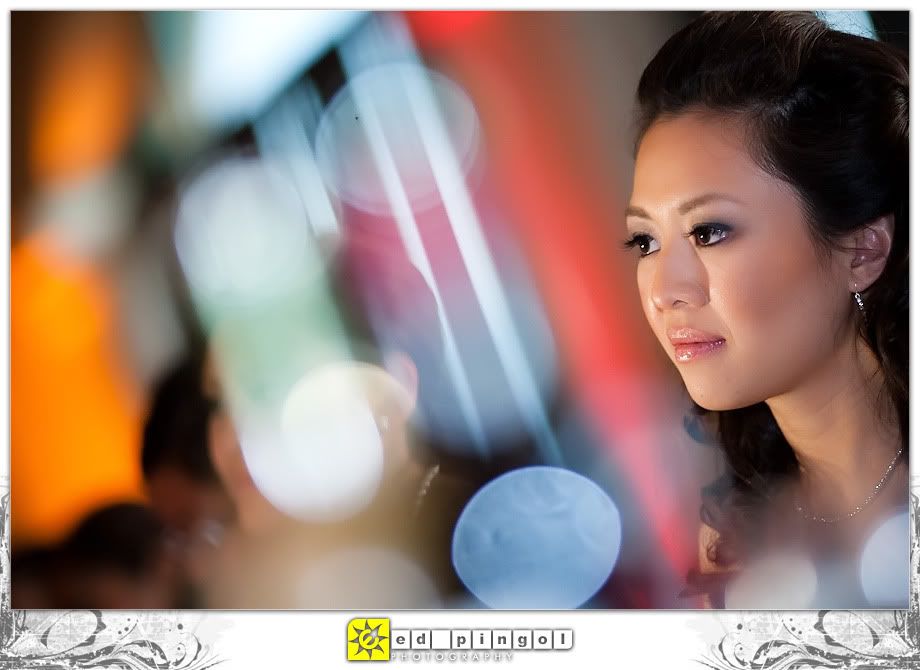 father speeches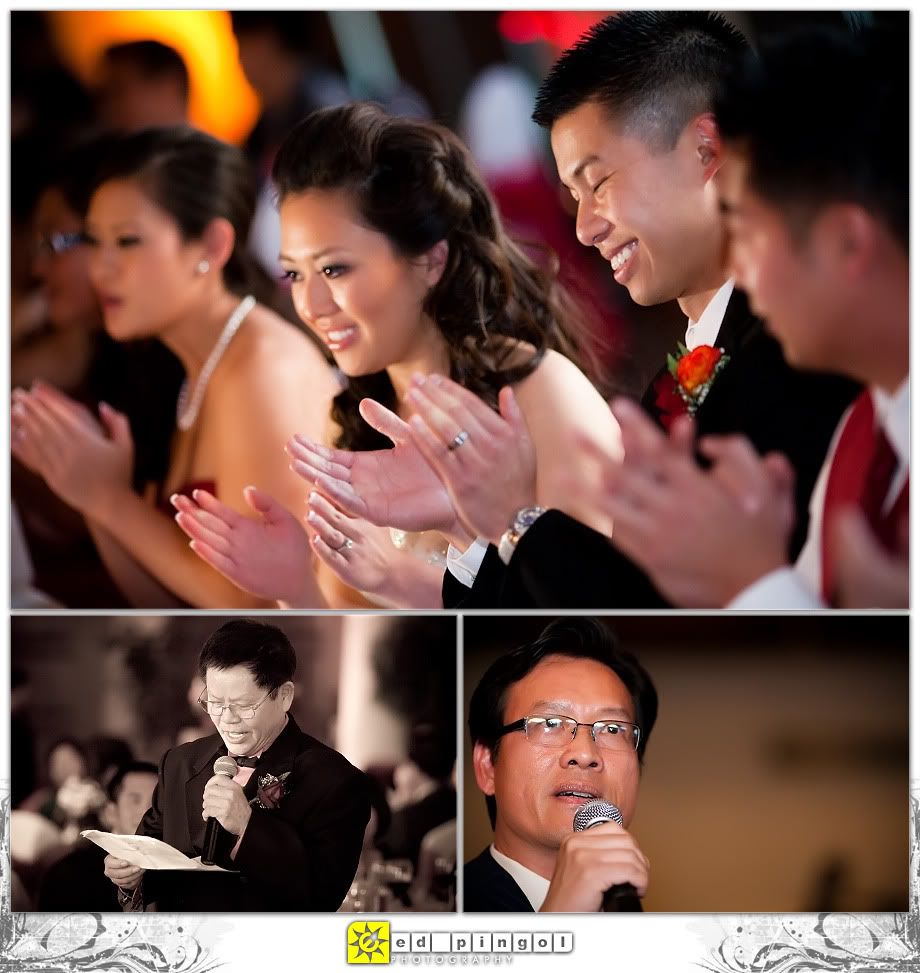 a funny game of who is what, via shoes
parents showing steve how to passionately kiss his wife... steve needs more practice ;)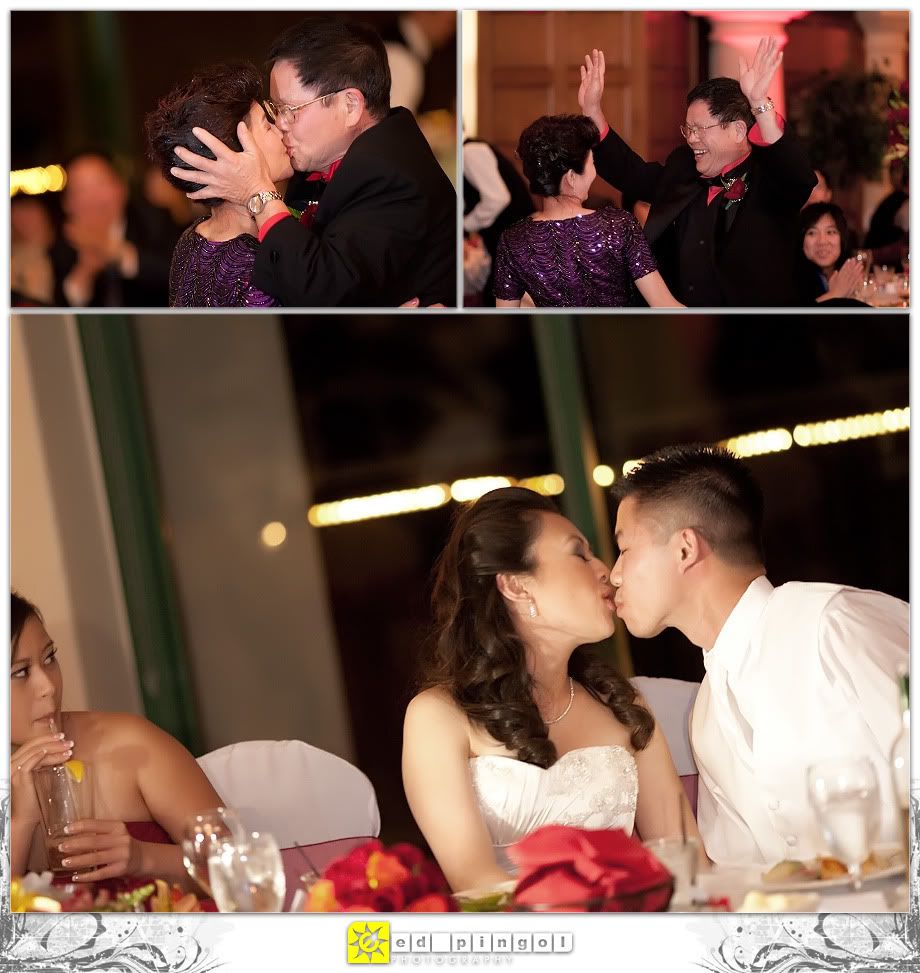 i love how this tissue box is part of the wedding story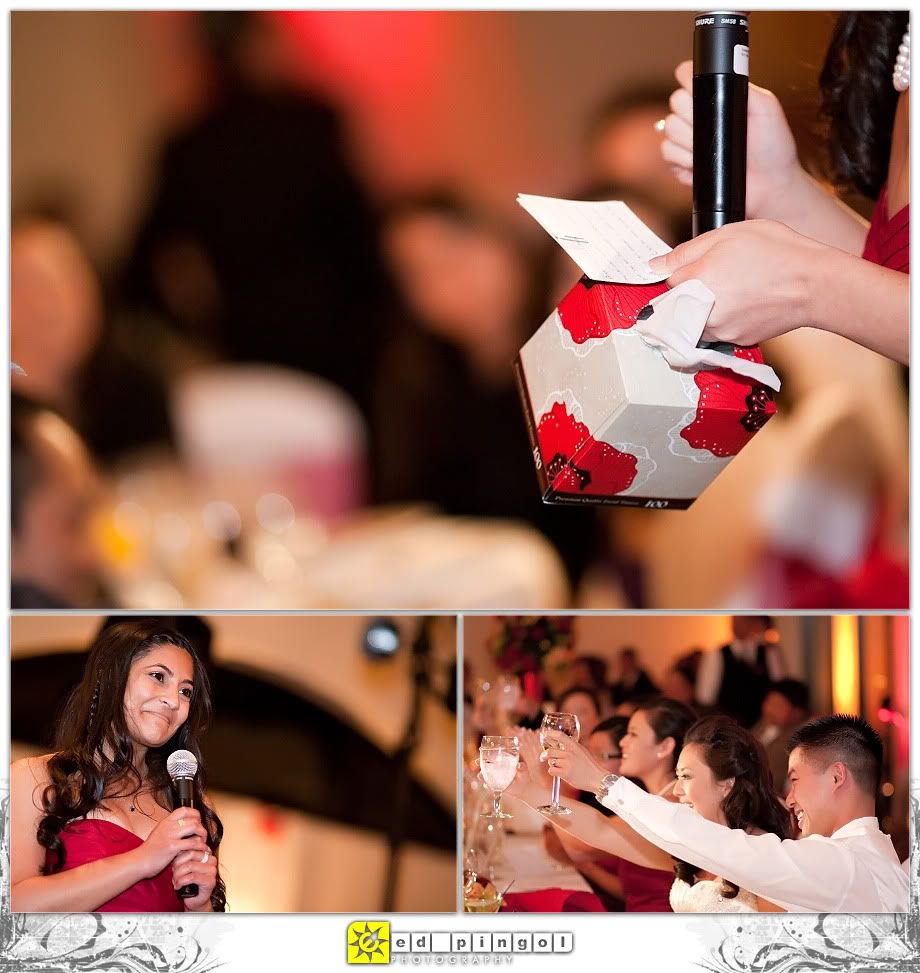 such beautiful words expressed for the happy couple
and more tears...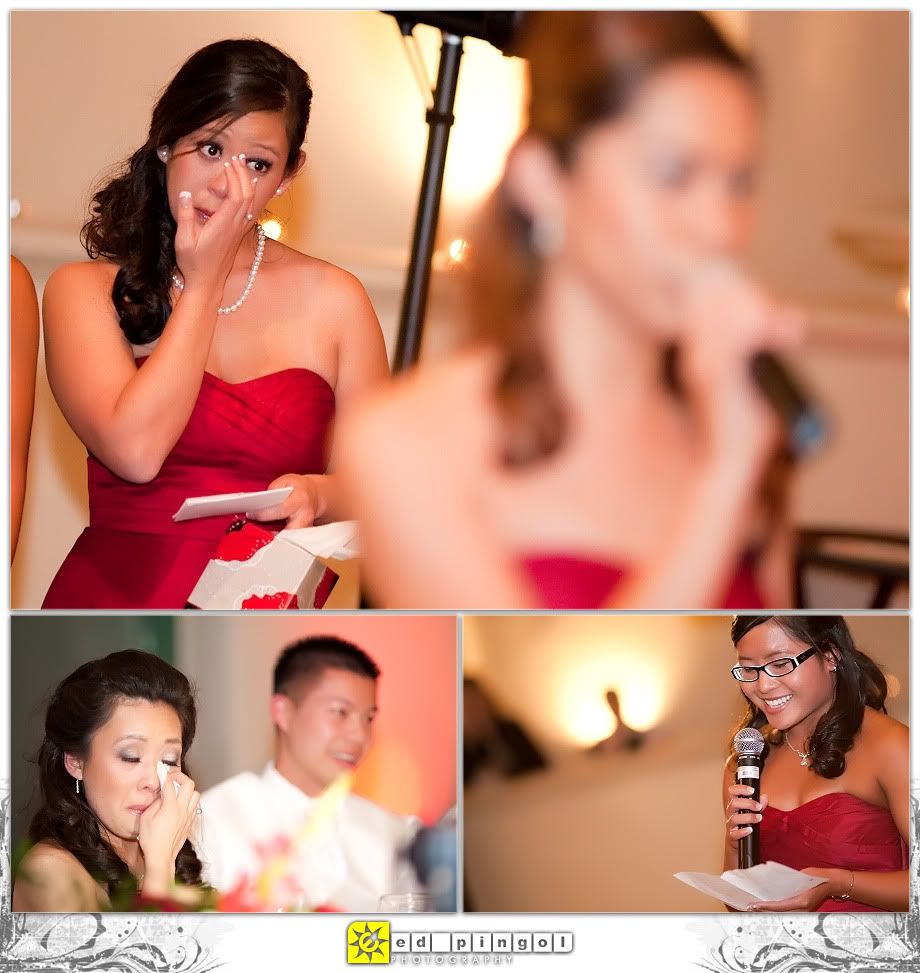 the guys' speeches
even they were teary...
dance with parents
cake cutting time!!!
quyen changed into her beautiful ao dai, to honor her vietnamese heritage
stealing a sweet kiss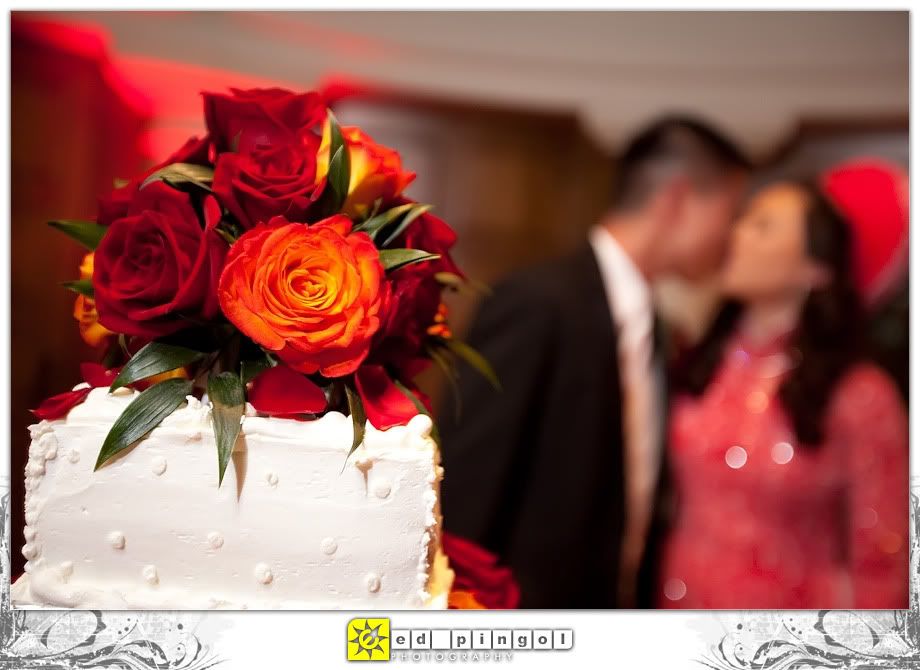 bouquet toss!!!
during the dance portion of the wedding, there were plenty of moves happening begging to be caught on-camera
steve and his crew with their new 'fits. woot woot!!!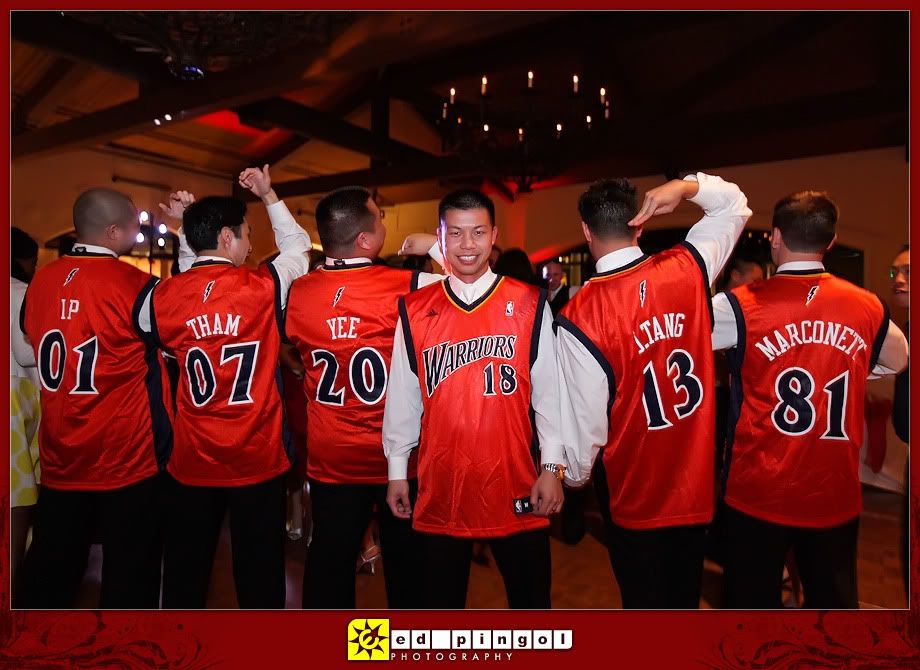 time to party!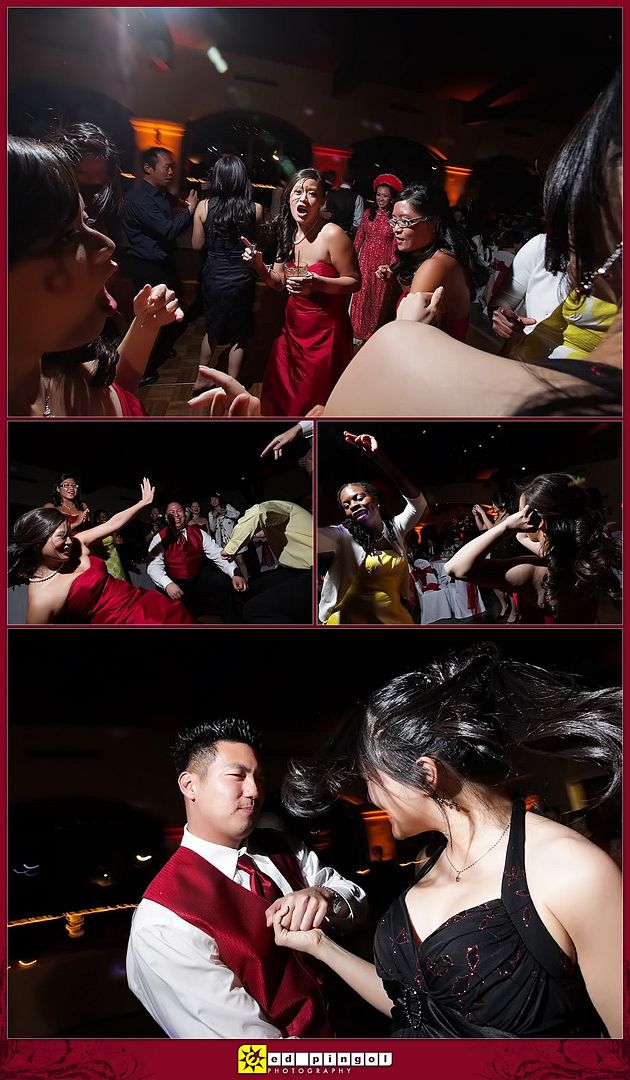 dancing the night away!
ed pingol photography and stillmotion with our AWESOME clients!!!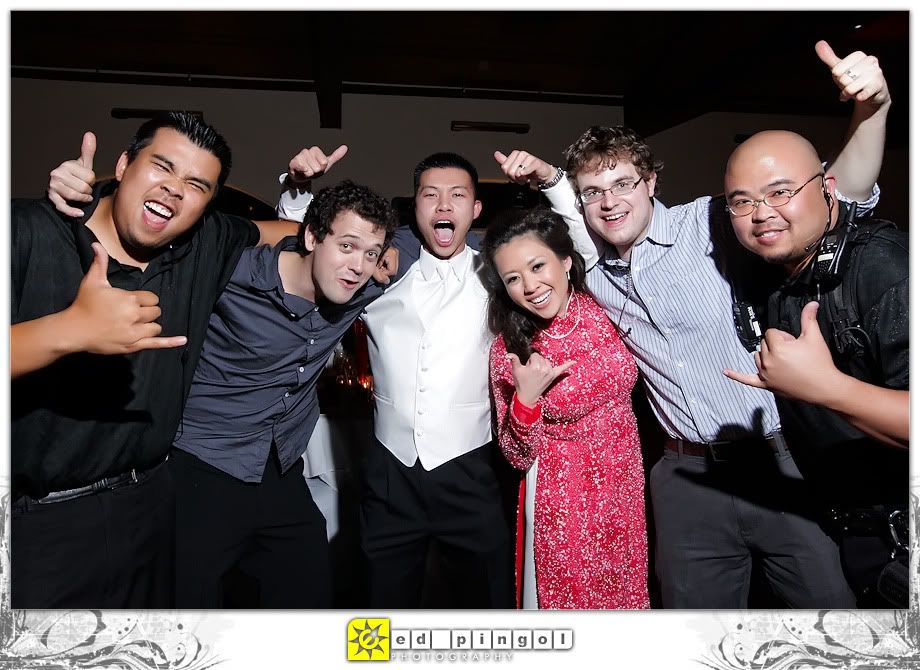 the awesome stillmotion put together this same day edit for quyen and steve. sweet! steve + quyen // surprise sde, san jose CA from StillMotion on Vimeo. =========================================== behind the scenes ===========================================
---
---