commentator:
theresa and cory had one of the funnest reception to shoot. the performances were nothing short of spectacular. i can remember it just like it was yesterday. this wedding also had a lot of island flavor (which i am particularly partial to). the warm feeling of ohana and aloha was in the air which just puts a smile in your face. i hope to shoot more weddings like this cause it just feels right. =)
kindly please enjoy the photos... =)
//ed pingol contact me =) edpingolphotography.com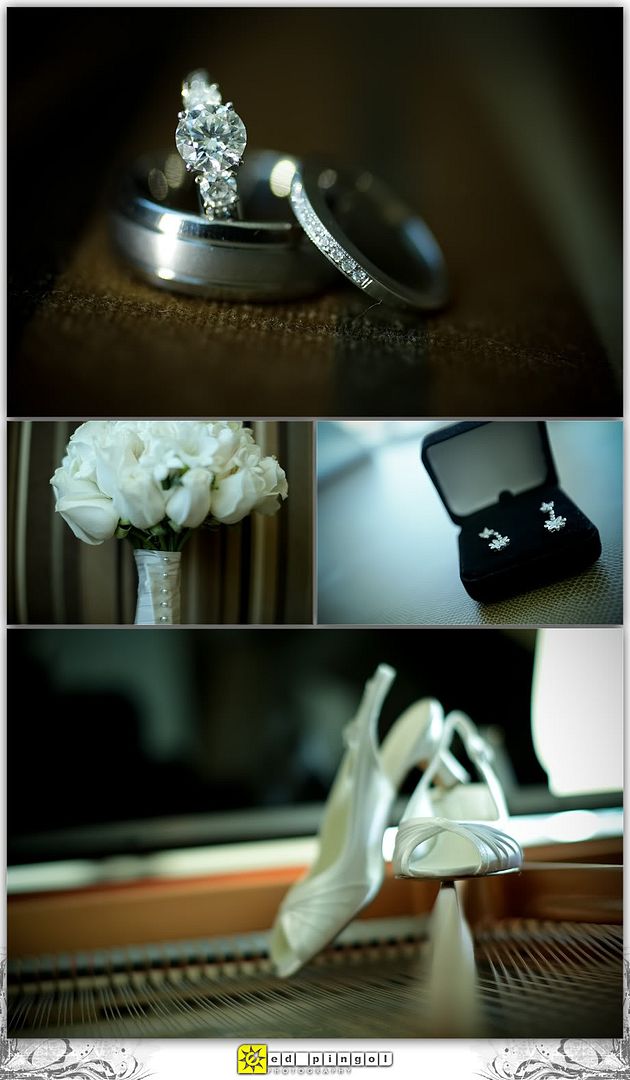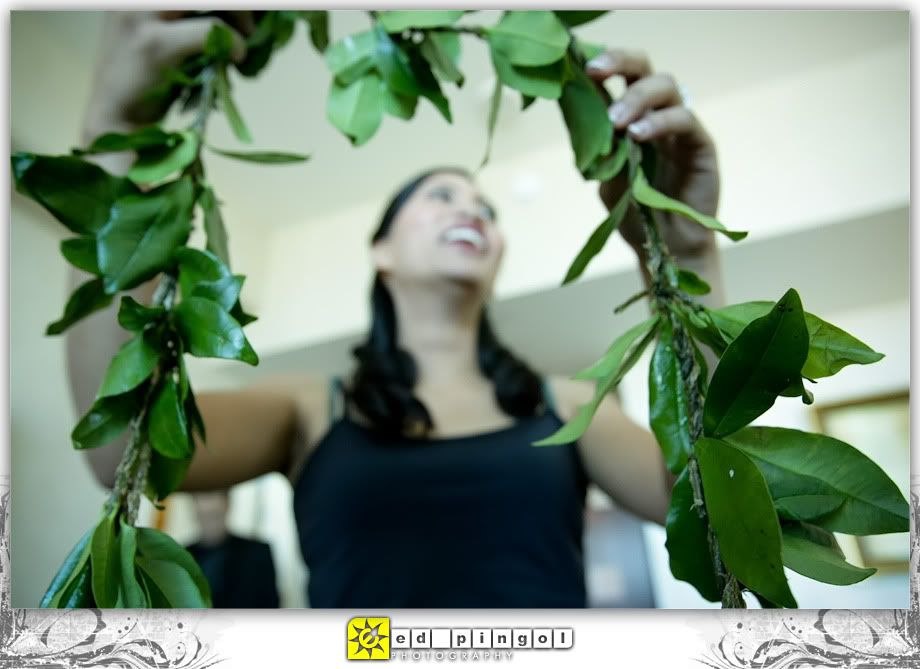 so our theresa gave our groom, cory a gift. =)
he loved it SO much that we went ahead and took portraits with it... uhm, not exactly what i was thinking but it was TOTALLY FUN to do. LOL!!!
of course, our groom had a gift for our bride as well. AWESOME!!!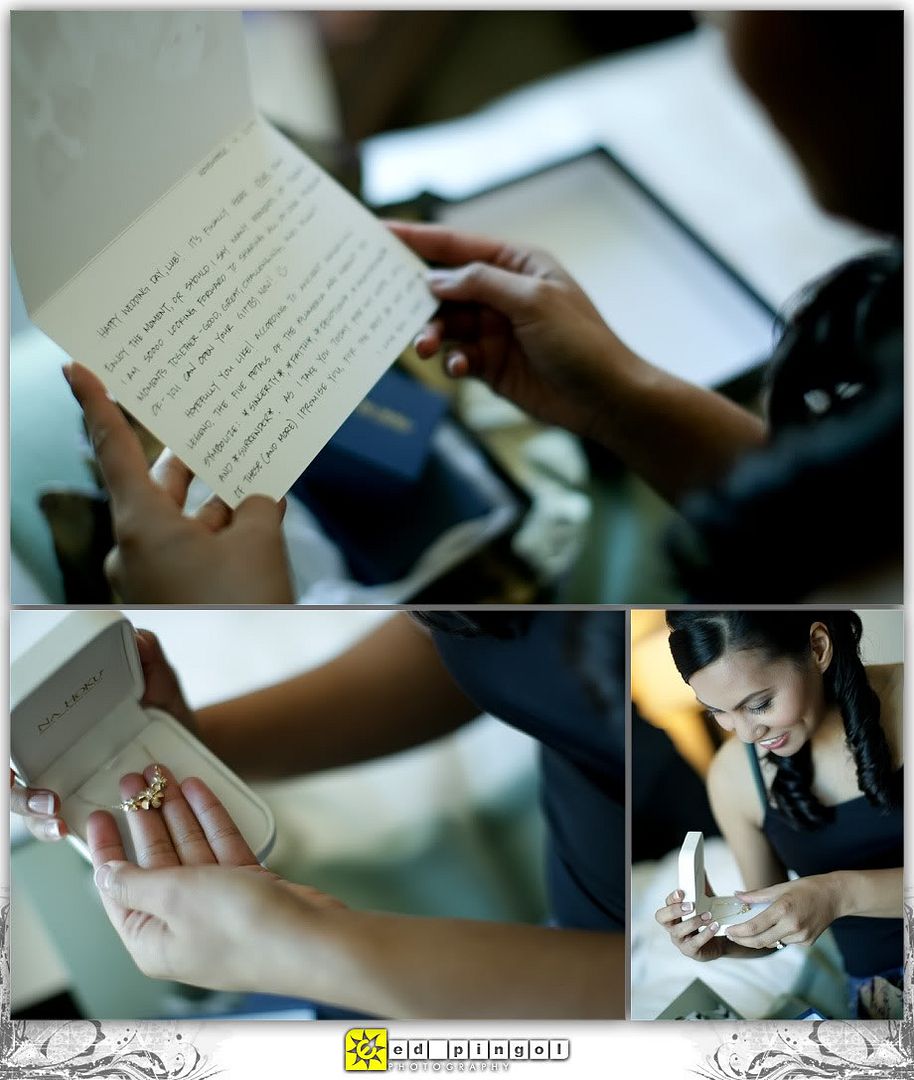 below has got to be one of my favorite photo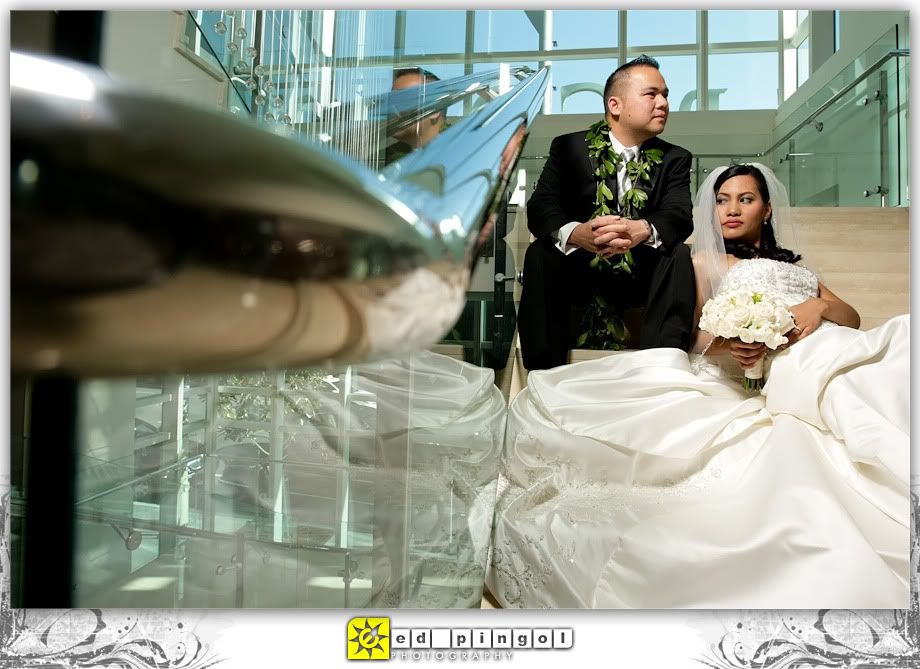 the bridal party. one cool fact about this photo is one of the bridemaid is my bride as well. can you guess who?
me: "here. stand here." groom: "here?" me: "yep" groom: "ok." AWESOME!!! i love it when my clients totally trust me. =)
walking towards the garden for some shots
the jollibee bee made an appearance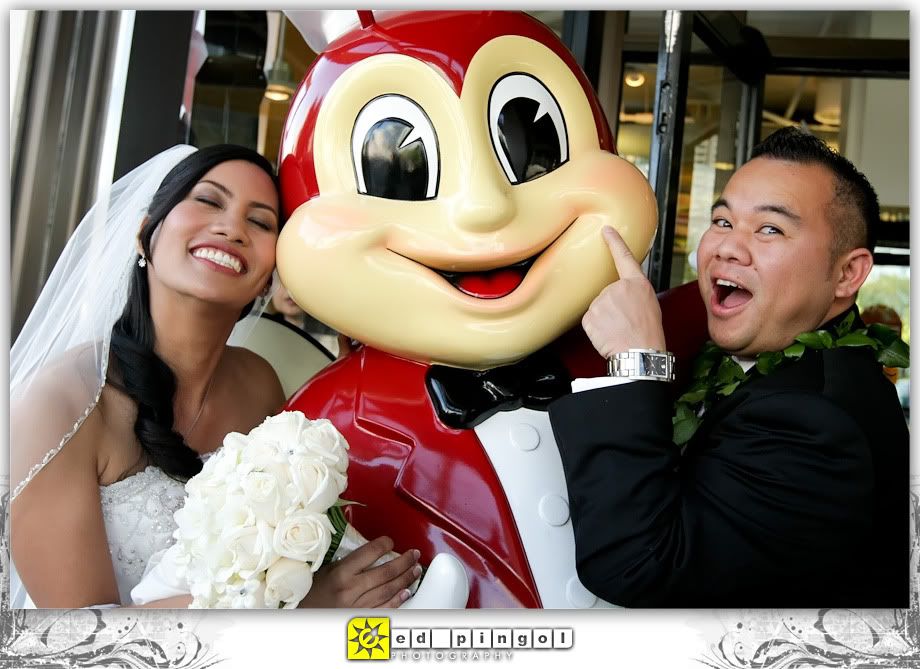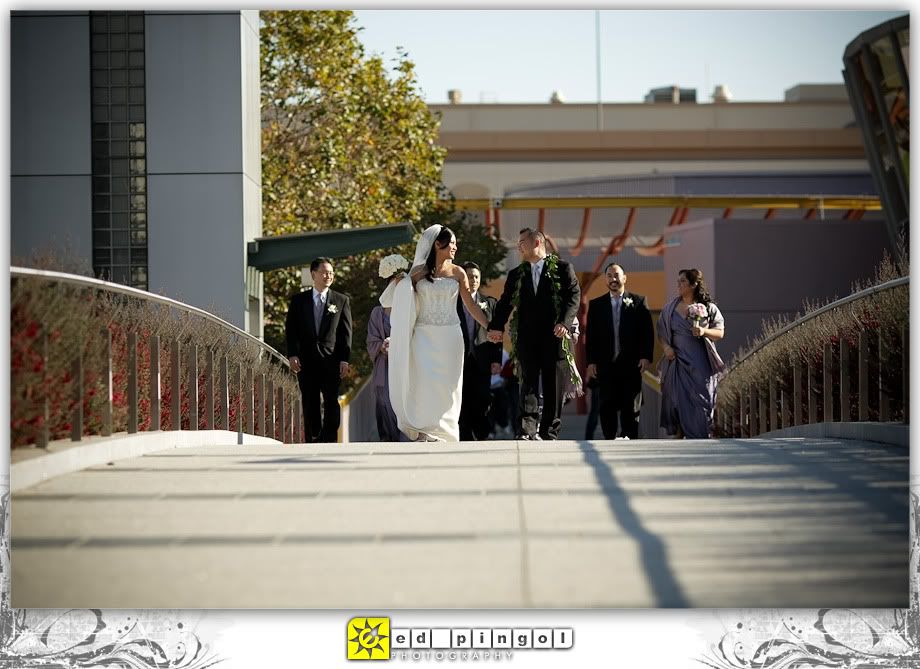 island music in church?!?! heck to the yeah!!! this is how my clients role!!!
i thought this photo below was cute
a FAT group photo right after the ceremony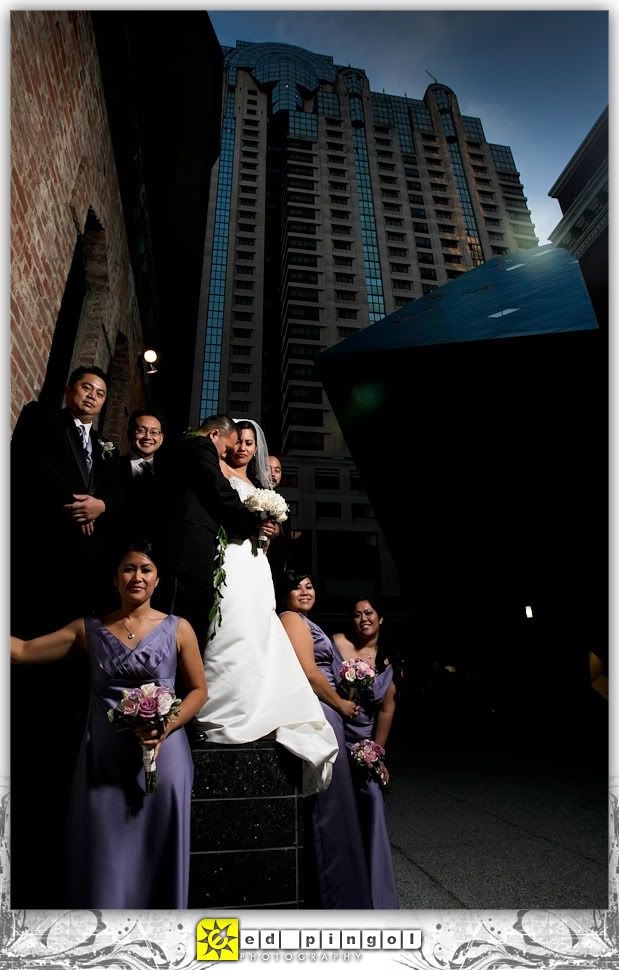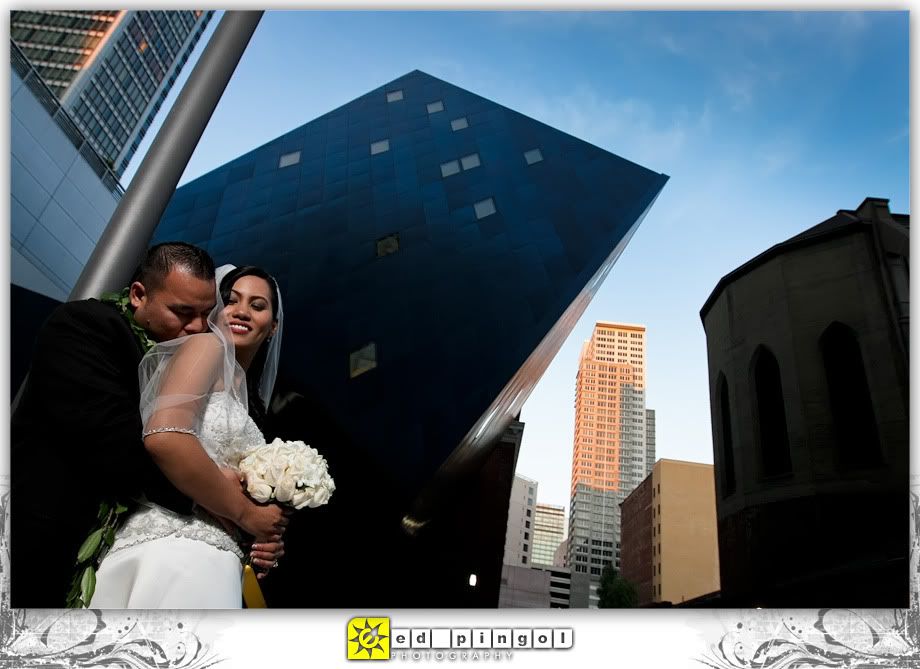 this photo below is another favorite
so this photo below might need a little bit of an explanation. we took a rented van that was "designed" by relatives (i'm sure they had a chuckle during the process) to our photo location after the bridal party group shots. the van stood out SO much even in san frnacisco. it was covered with balloons and writing EVERYWHERE. the cans being dragged was also very loud and at times dangerous cause it would hit the van. how you ask? the cans would recoil and snap back from the muni tracks and steam vents hitting the trunk and sometimes the back window. it was LOUD, scary and very very funny. you had to be there.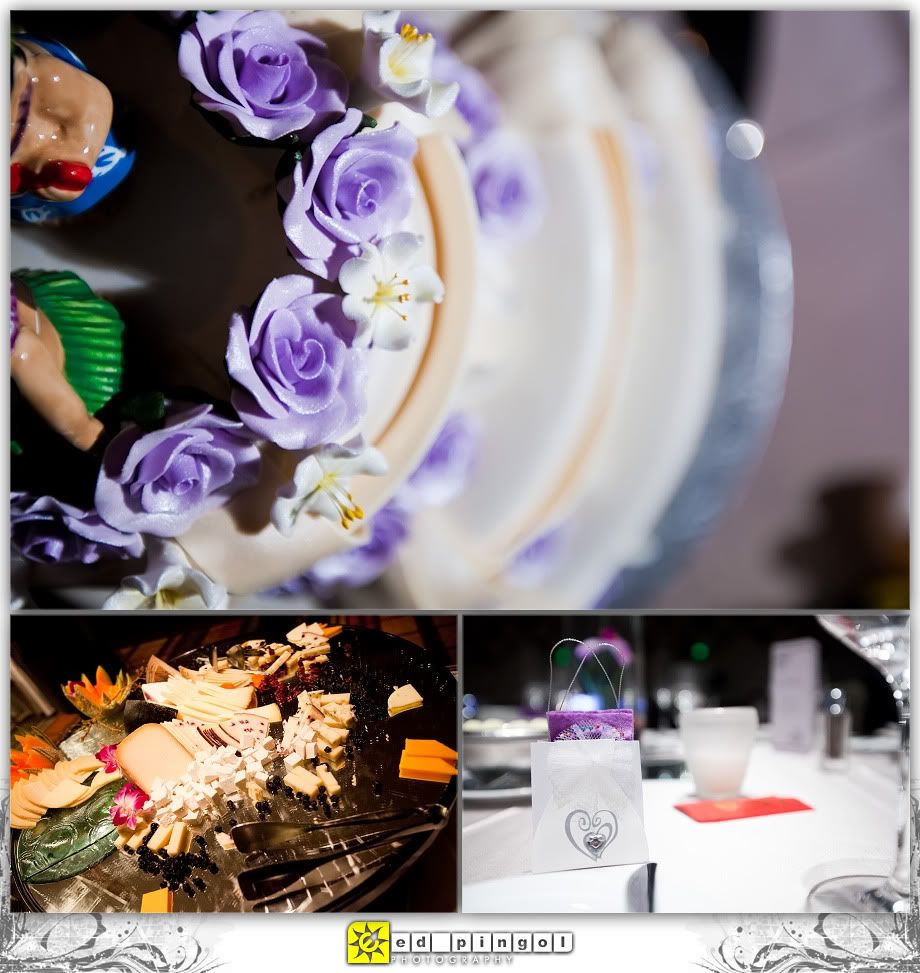 special performances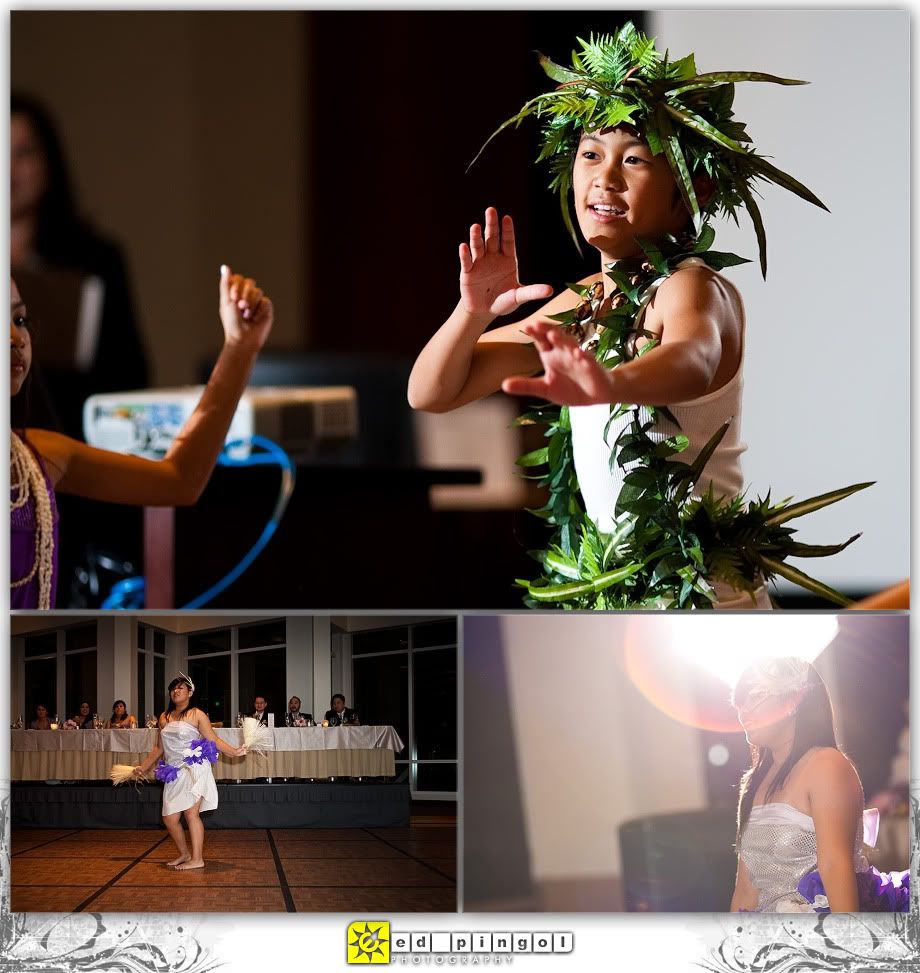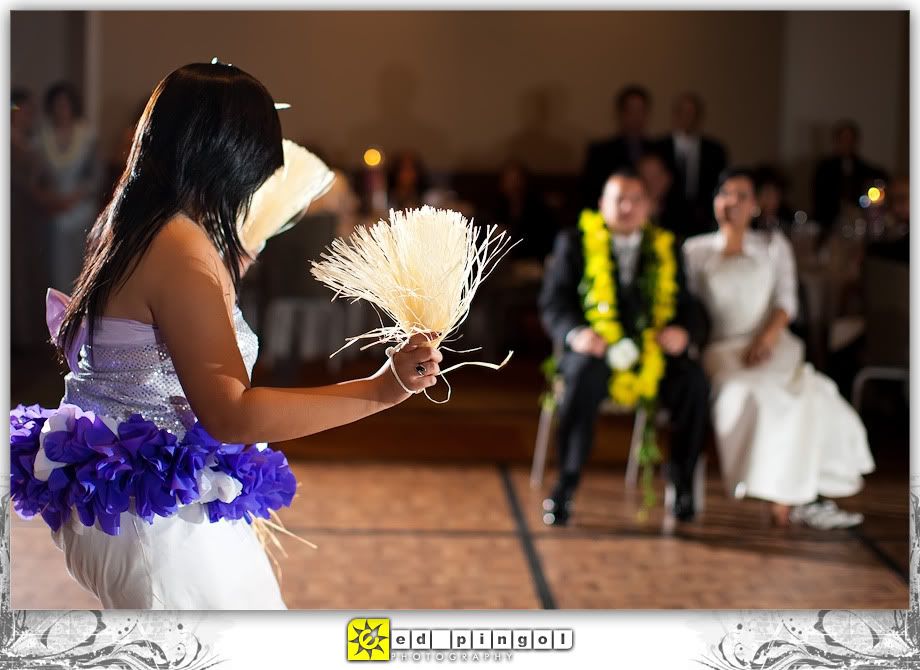 first dance
then one of our hula girls grabbed out bride to dance the hula.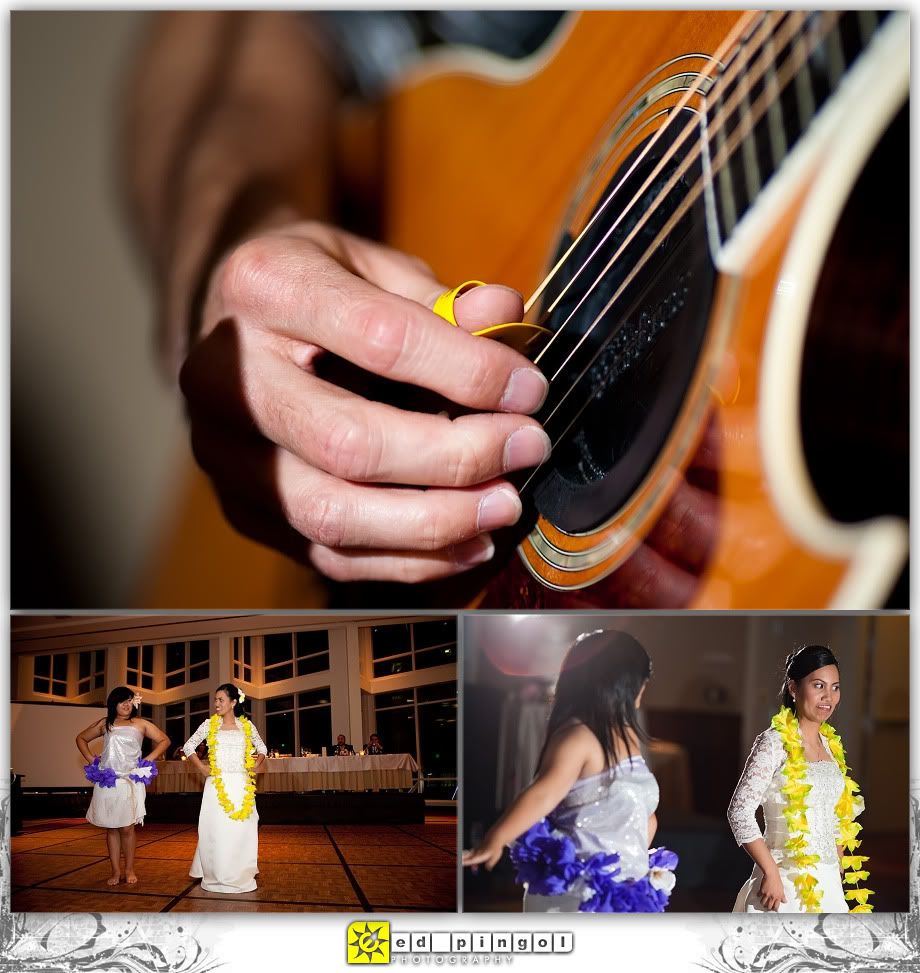 our bride had been SECRETLY practicing the dance to surprise her husband... and boy was he surprised.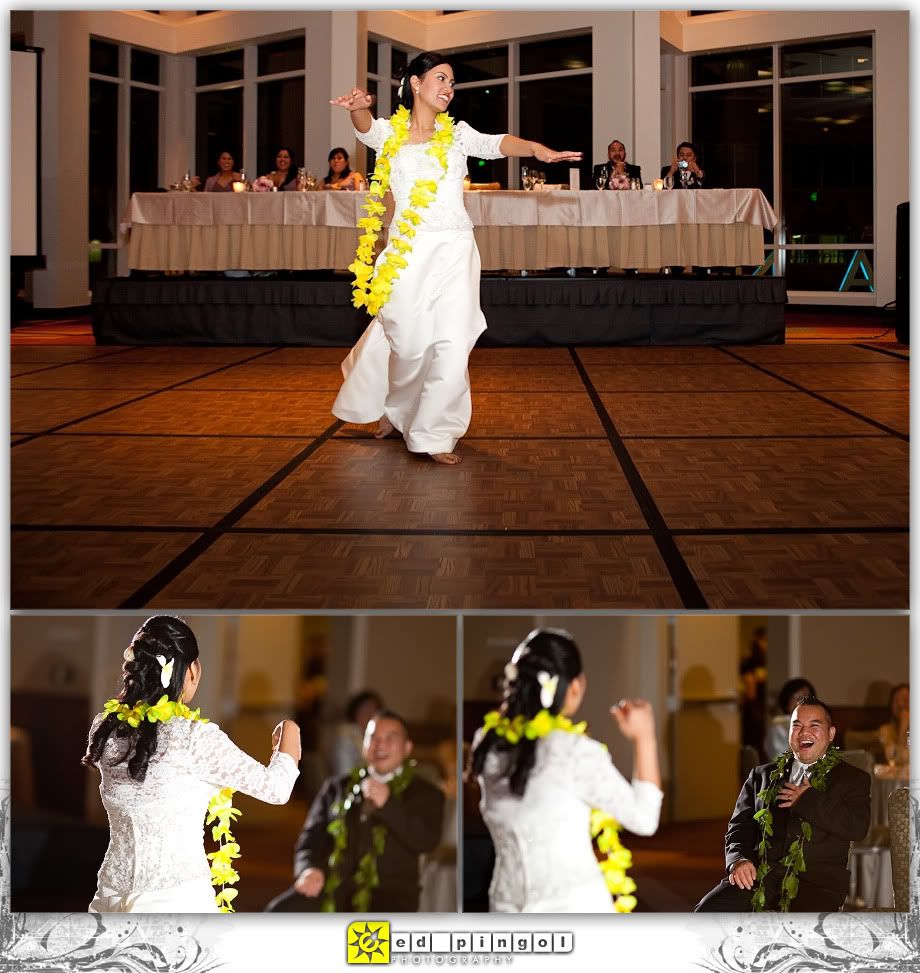 just look at his reaction. he is a HAPPY MAN. =)
a big hug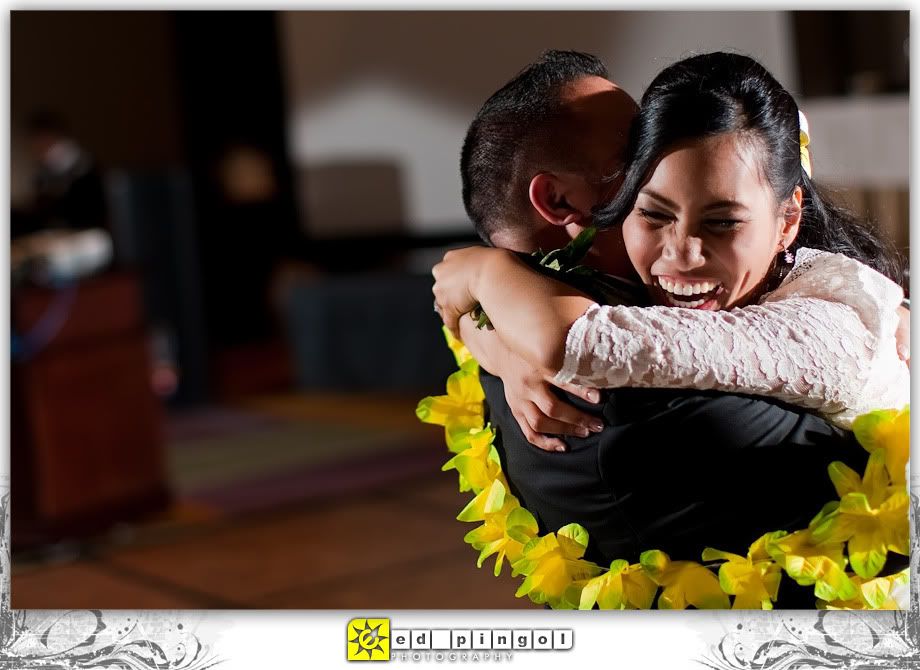 speeches was next on the agenda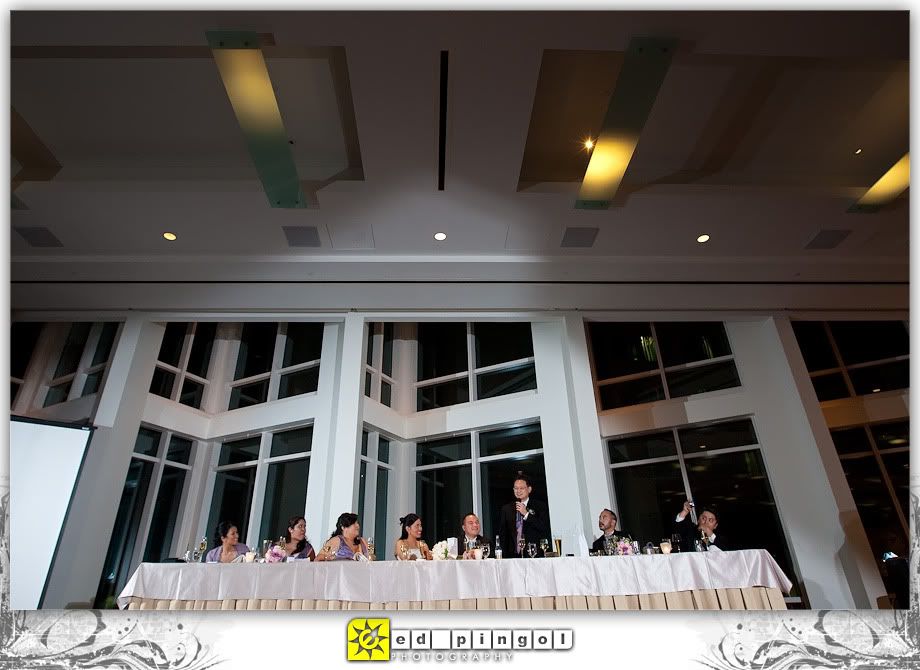 one of the groomsman was recording the speech with a rather delicious tripod. BRILLIANT!!!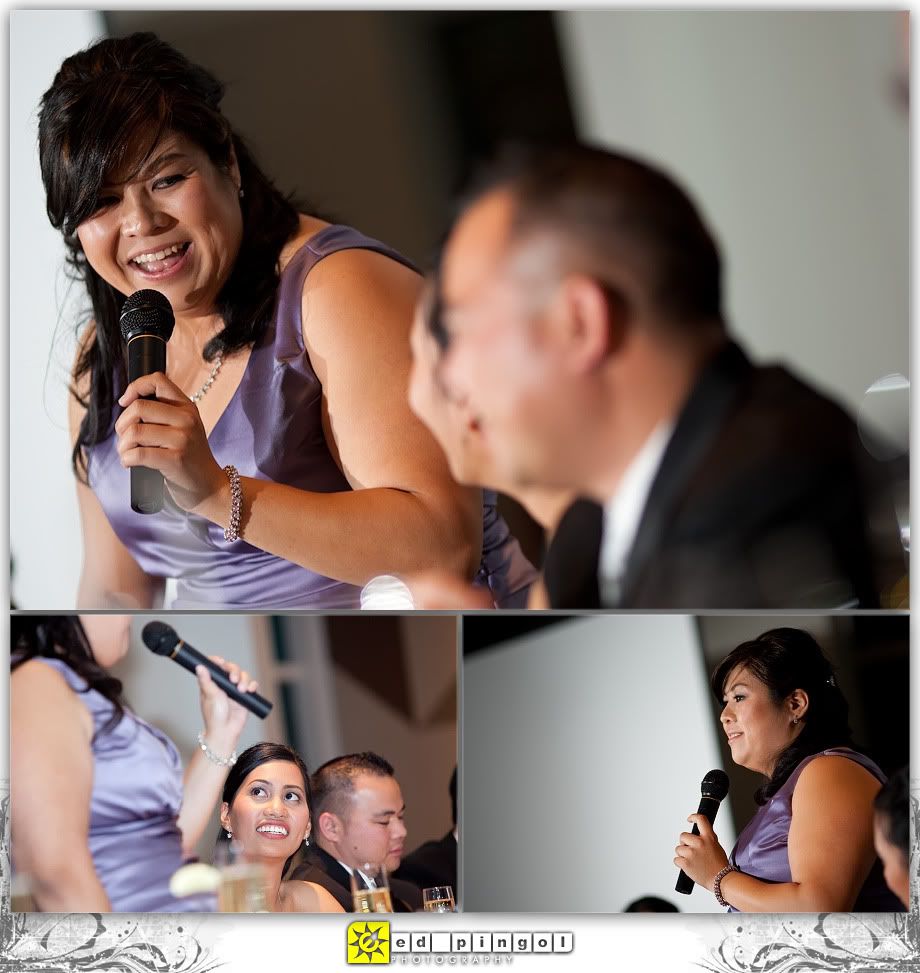 a very very funny speech
tear.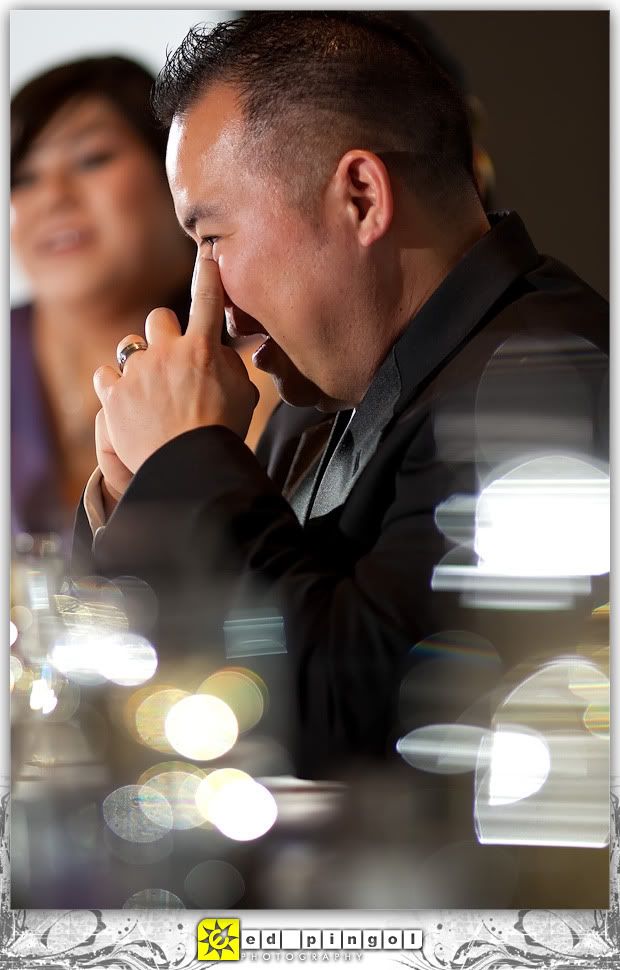 cake cutting time!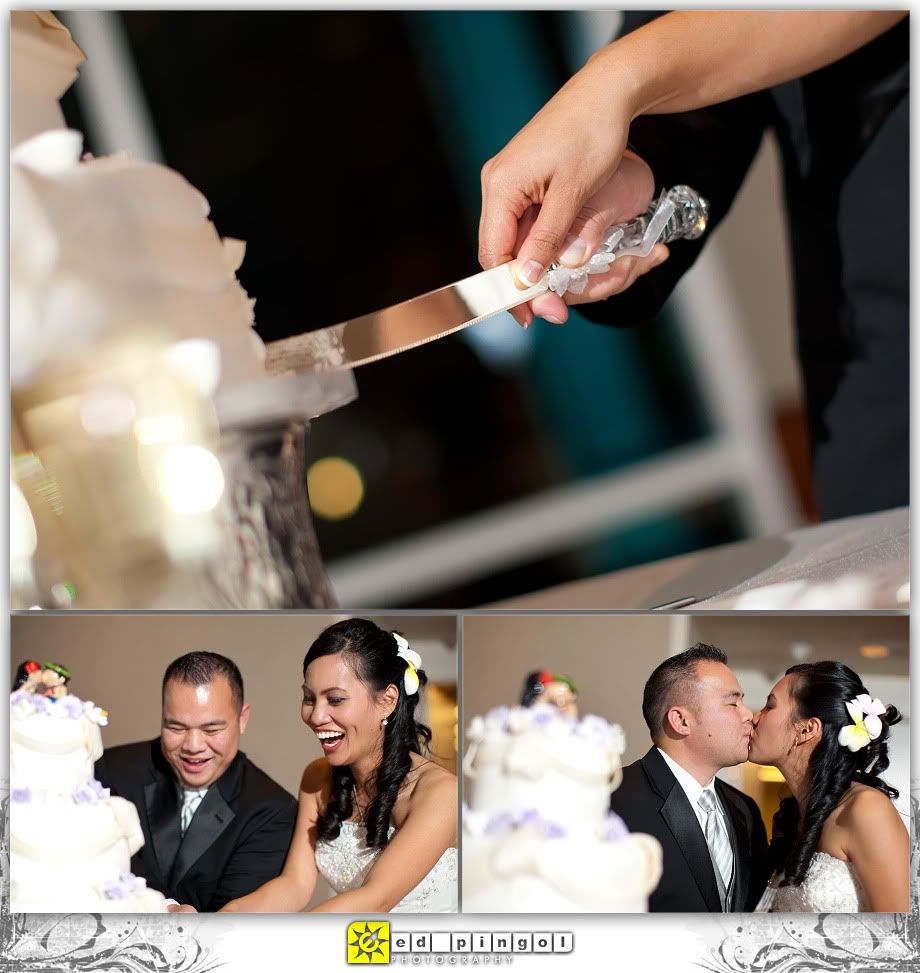 dances with mother and father
"mom, she's pregnant." just kidding... i have no idea what they were talking about. i just like the reaction that was captured here. =) seriously, i was just kidding.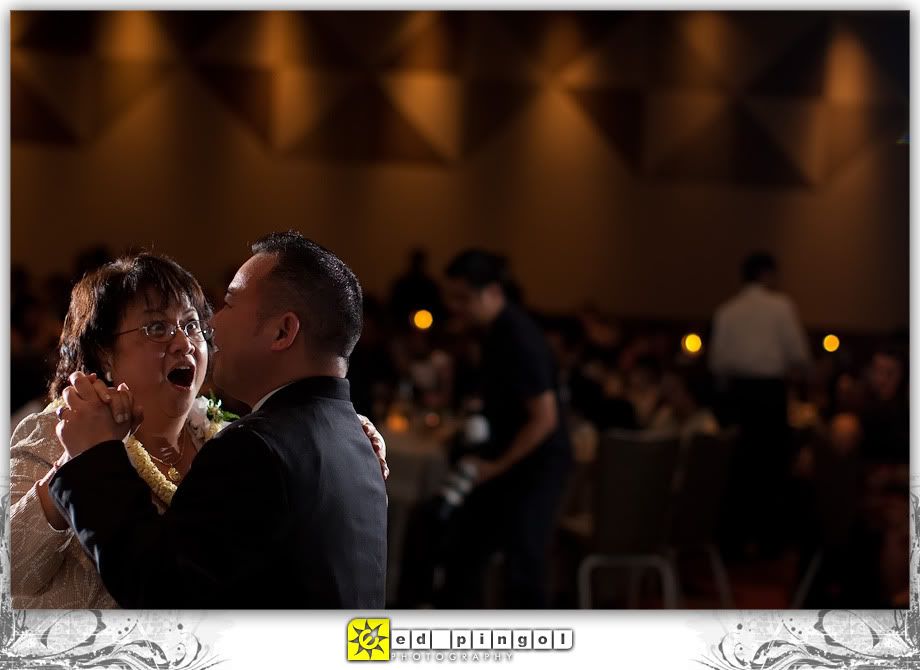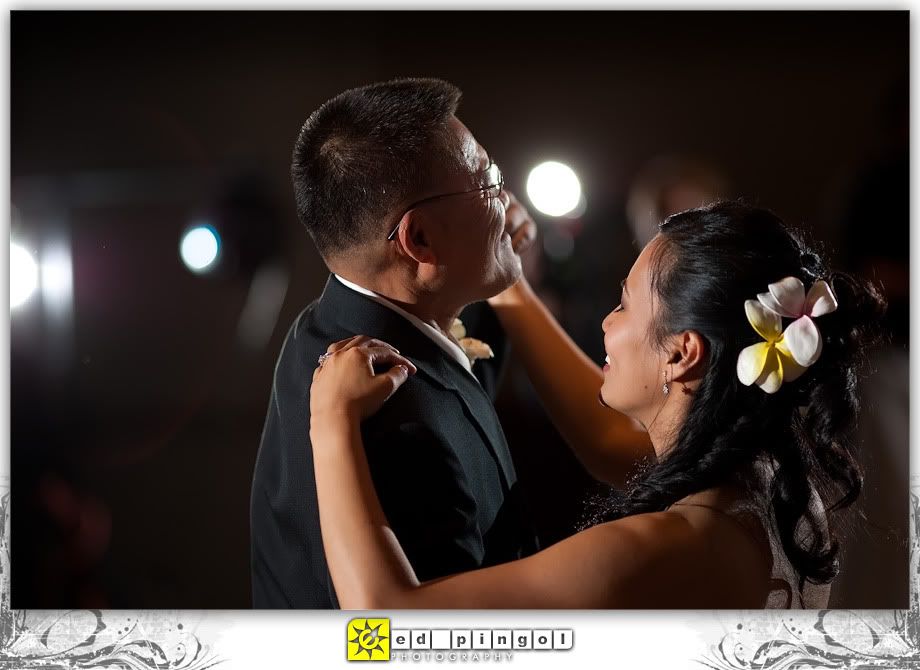 money dance!!!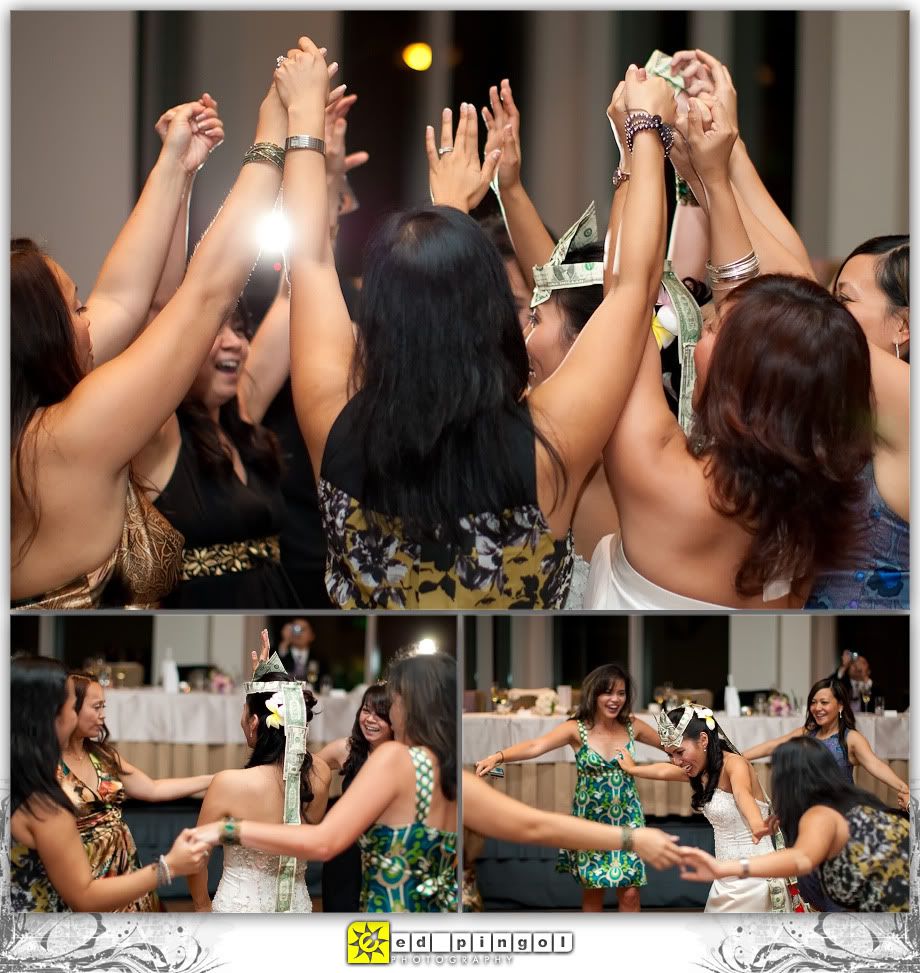 welcome to the club!
the garter and bouquet toss AT THE SAME TIME. whoa!
makes for a pretty cool photo
our bride and groom say "thank you!"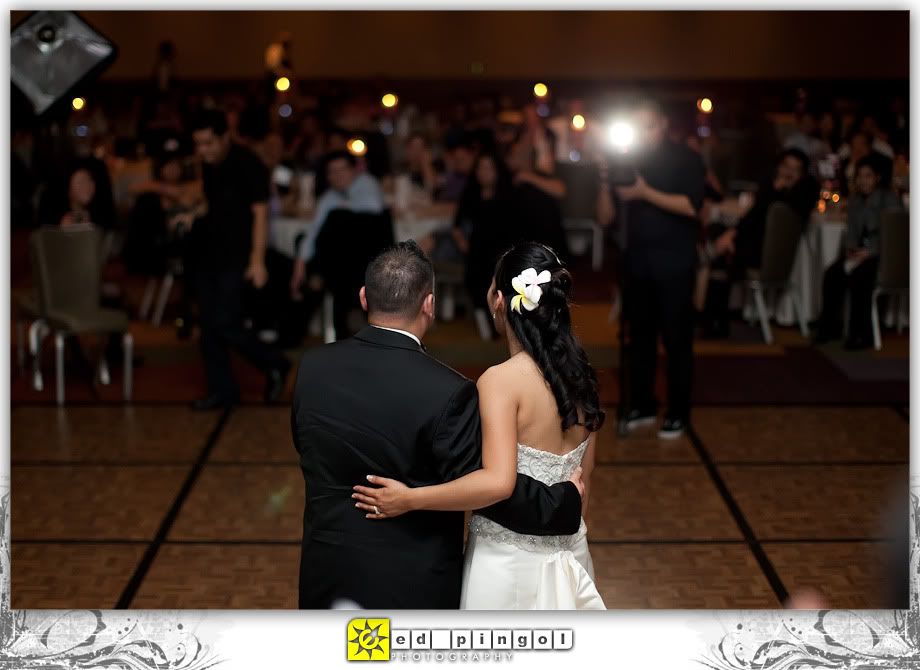 and to end the night right... IT'S TIME TO PARTY!!!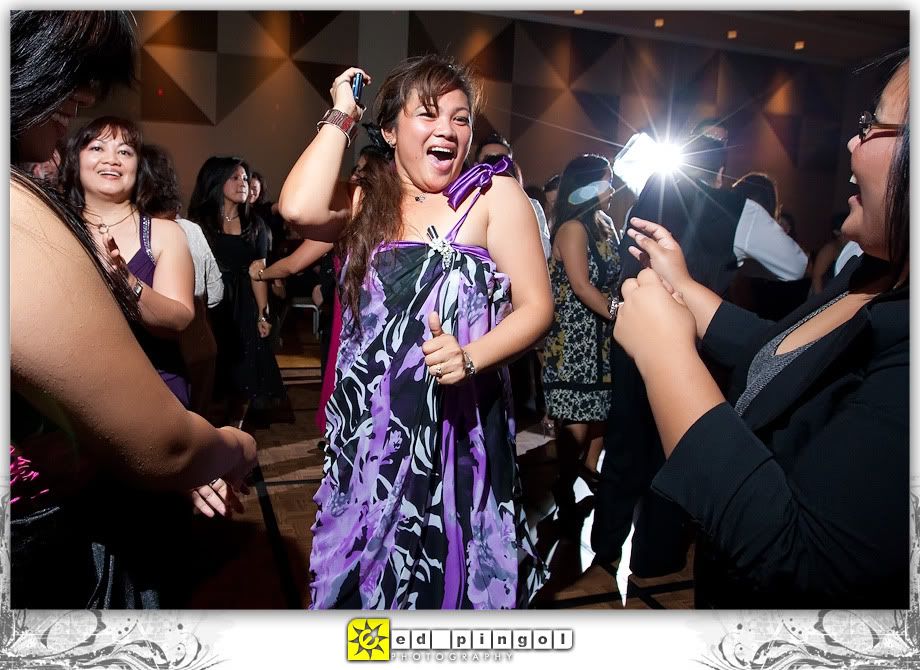 ======================== behind the scenes ========================
the crew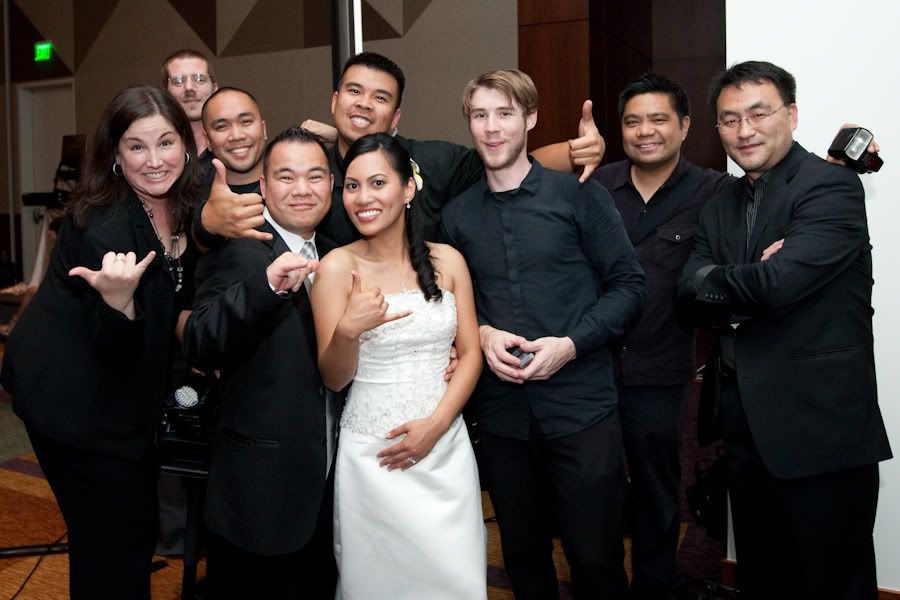 while out bride and groom enjoyed their party, we snuck into their room and... well, see below for yourself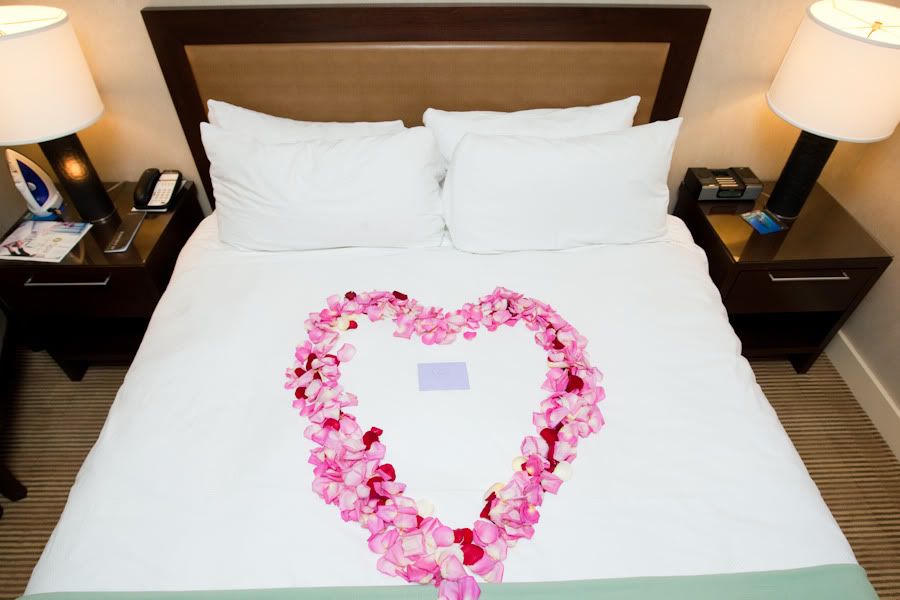 yummo!!!
---
---