---
---

commentator: monica

our usual clients love photos more than the average. jen, is one who "throws the curve off" and has an undeniable, incurable photo fetish. (seriously, she even updated her myspace page with photos from her wedding in less than 24 hours!) and as much as she loves taking pictures, she loves the color red, which was included prominently in the wedding decor of their wedding. she even had red trim on her dress and veil and even her shoes were red! jen & ron were wed on a gorgeous day at rancho solano in fairfield, ca.

we started our day off by photographing ron during the "downtime" of the morning. the groom's prep place is usually pretty quiet and ron's was even more quiet since he put on the last few pieces of his attire in his parents' backyard. with the entire outfit white, we made sure to include some color in the backgrounds.

the brides' prep place, of course, is much more of a bustling scenario and jen's was no different, as not only were her bridesmaids there but it became the meeting spot for her extended family and the groom and groomsmen to catch a ride to the venue. fortunately, the lovely couple's home, which they recently purchased, is large enough to accommodate lots of people and a couple of sneaky cats who were too curious to stay in their designated room.

their beautiful, heartfelt ceremony was followed by a quick trip to the lake, under the willow tree, which is a scenic spot for all the weddings at rancho solano. and to make our trip even quicker, we were given the keys to borrow two golf carts to drive around the course. sweet!

the reception included lots of festivities with a surprise hula performance by chelsea, one of jen's bridesmaids (whose wedding we'll be shooting next year), live entertainment provided by jen's dad's band, and even a solo number sung excellently by the multi-talented jen. it seemed like the fun would never end, with the dance floor full the entire night. jen & ron definitely know how to throw a party!

congratulations, jen & ron! hope you had an awesome time on maui!

//ed pingol
707.334.1468
edpingol@gmail.com
edpingol.blogspot.com
ron's white attire, with a little color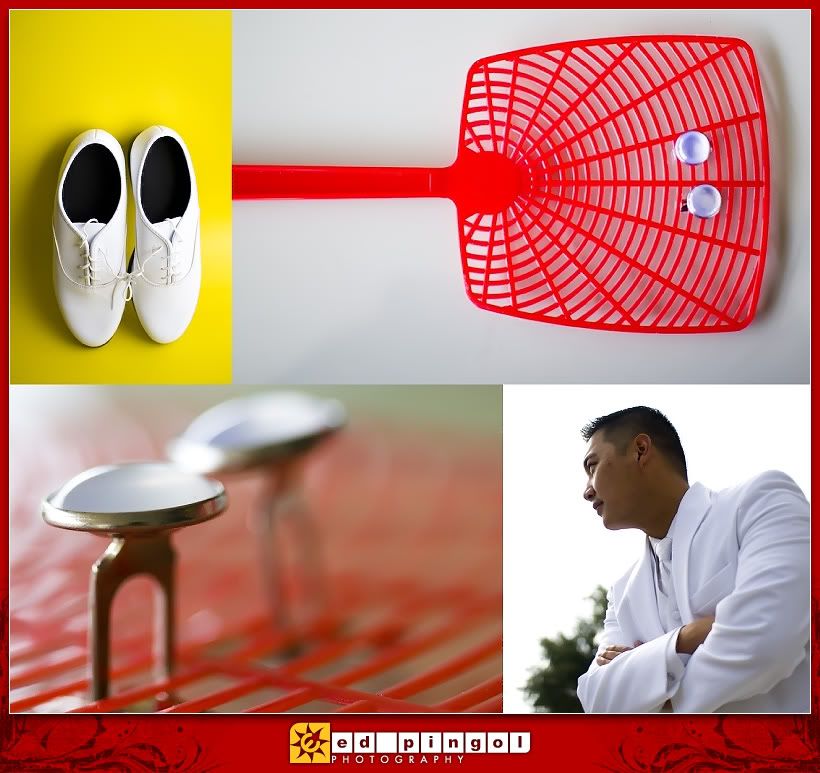 "captain morgan" pose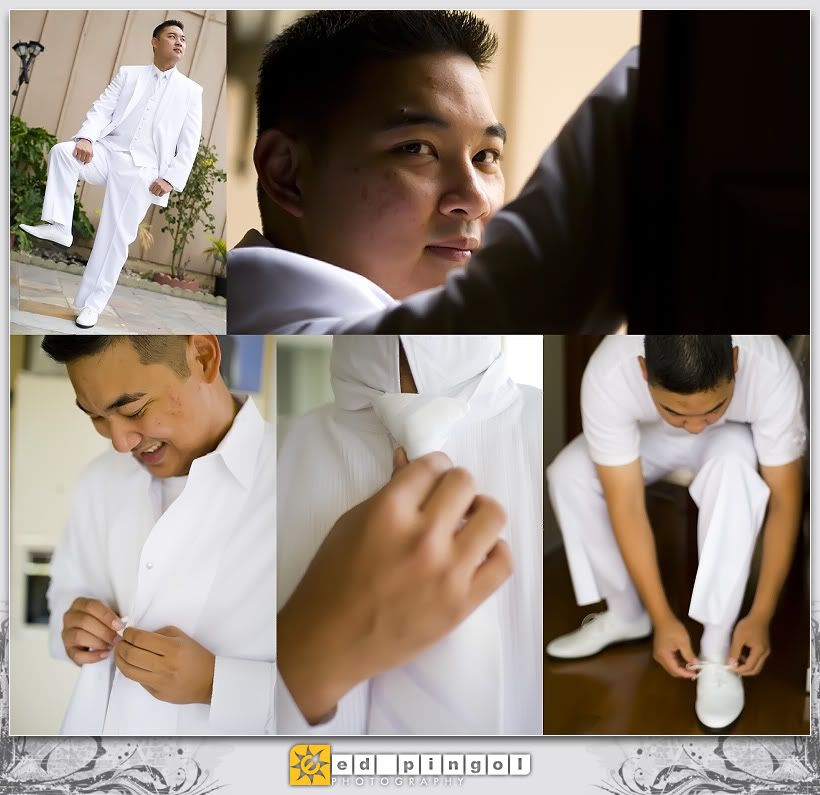 the ring and the red details

getting into her gown, with the help of tracy, her maid of honor and sister

the beautiful entourage, playin' it up for the camera "jen style!"

at the venue, just before the ceremony

the walk down the aisle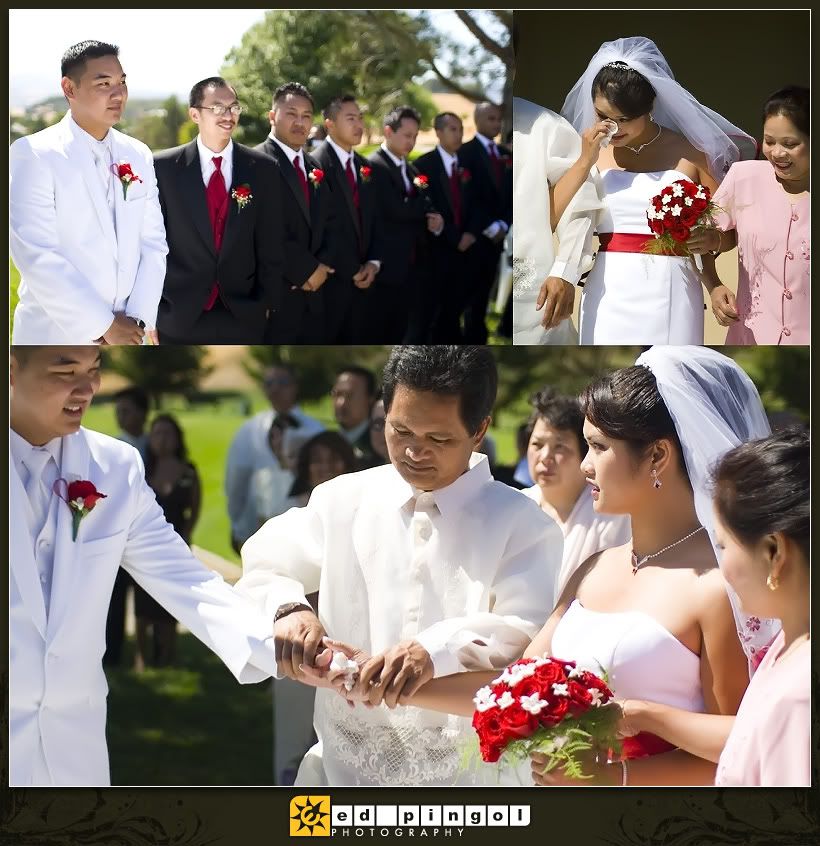 after over 10 years, the moment is here with plenty of tears of joy!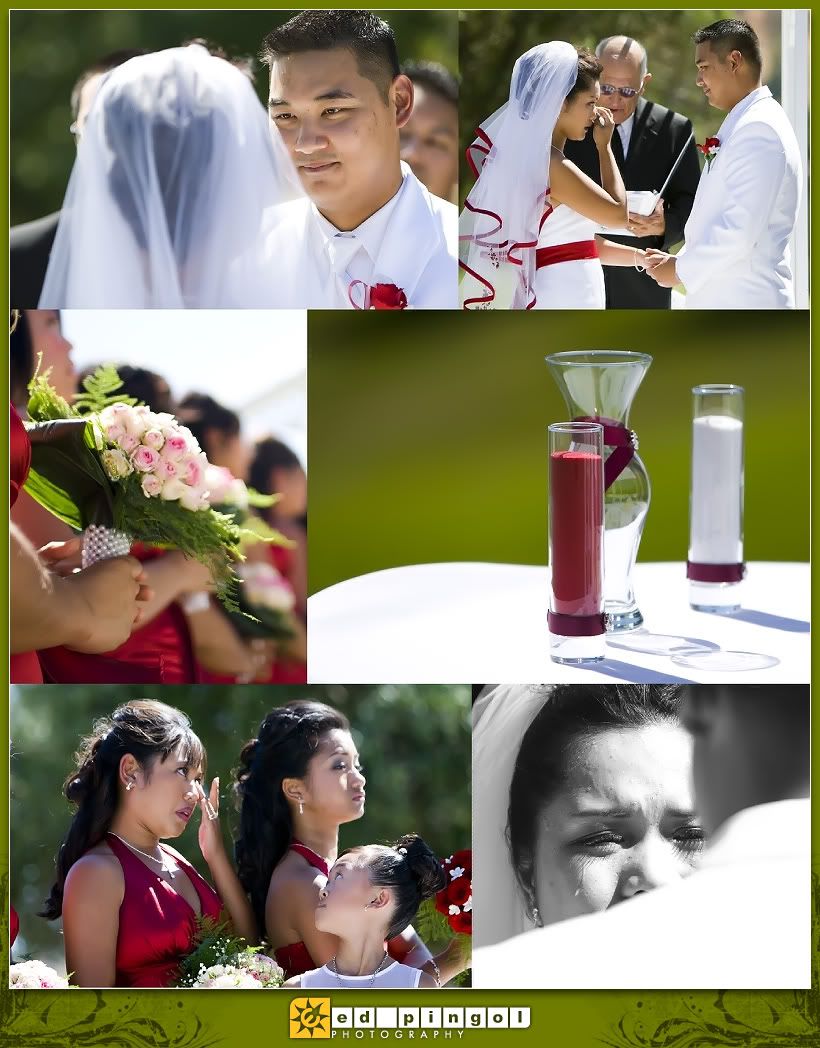 the stunning wedding party

the magnificent willow tree and lake

yummy cake by sue faina. check out the hilarious wedding topper!

speeches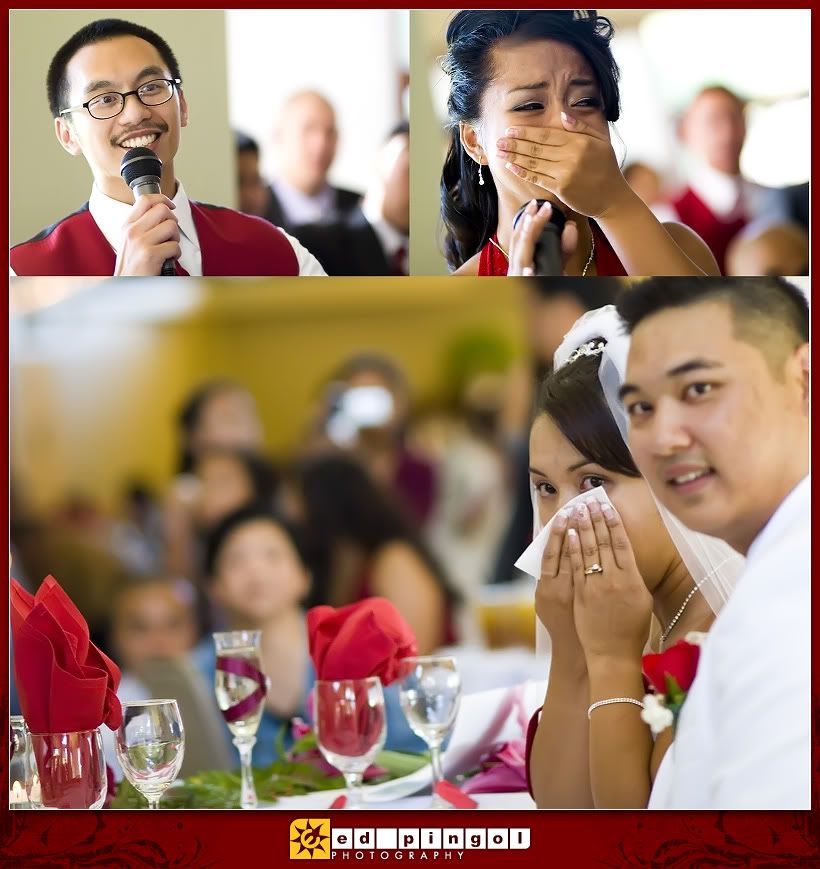 chelsea's surprise performance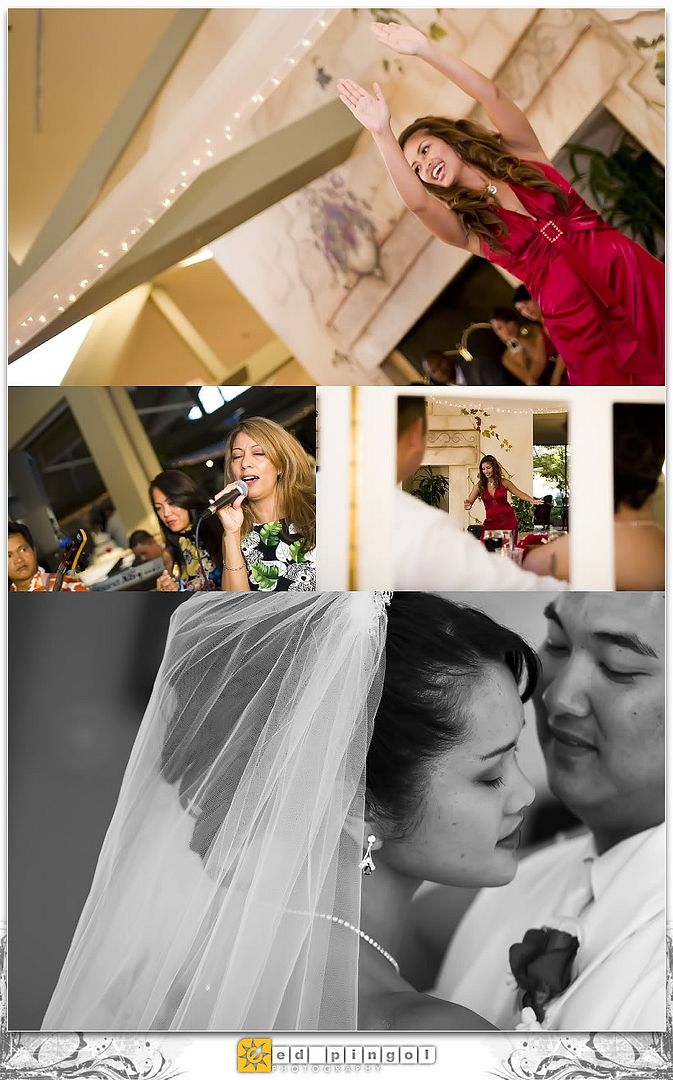 jen's performance with the band

jen's bridal fashion shot. she's such a great model!