---
---

commentator: monica

you couldn't have asked for a more beautiful day in tahoe for kelly & ben's wedding with an awesome summer breeze and the bluest of blue skies. ahhh... nothing like that fresh mountain air with a hint of pine. we arrived early saturday morning at the plumpjack inn, situated in squaw valley's olympic village, and considered one of the top 50 ski hotels in this continent. this gem boasts award-winning cuisine, whimsical decor, and combines the best of both worlds of a ski lodge and fine resort.

kelly, to some, may be considered an "unconventional bride." she donned flowers in her hair instead of a veil. she opted out of the traditional tosses of the bouquet and garter and even decided on a dessert buffet instead of a traditional wedding cake. kelly had a beautiful wedding gown that was floor length with no train. when guests reminded her to avoid getting her dress dirty, she nonchalantly carried on, not minding any traces of dirt on her dress, even so far as to do the worm. yes, this bride actually got down on her stomach and wiggled her way across the dance floor.

kelly's relaxed composure resembled ben's own during the preparation for the day. even when word got out that there may be delays due to a fire on highway 99, he didn't seem phased one bit. his friends seemed to be adding to his laid-back attitude, as they were very much eager to goof off in front of the camera.

the theme of their wedding was "nature," with their rock place "cards" and woven twig arch. how fitting this theme was not only in the physical adornment of the venue but through the couple's presence and the vibe in the actual ceremony and reception. kelly & ben's ceremony was as lovely and easygoing as the two of them are, personalizing their vows with humor and honesty. and their reception was definitely as fun for them as it was for their guests.

congratulations on your marriage, kelly & ben!

//ed pingol
707.334.1468
edpingol@gmail.com
edpingol.blogspot.com



sunflare kiss shot

the ladies getting ready

and she thinks she's not photogenic! what a gorgeous bride and lovely bridesmaids!!

details of the rings, the infamous "medallions," and the vows

the gentlemen getting ready. check out ben, who is quite handy with the needle and
thread, as he resews one of his jacket buttons on.

the handsome and goofy fellows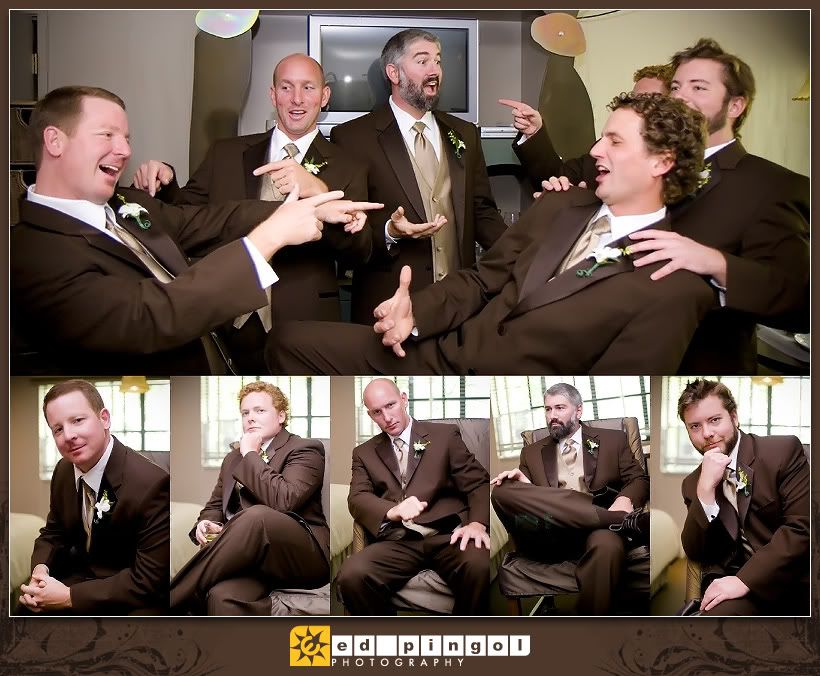 walking down the aisle

the ceremony

who doesn't love a jumping shot?!

the beautiful venue

kelly's (and now ben's) dad's heartfelt and humorous speech

the fun-loving guests

what?! their first dance wasn't a ballad or a ballroom dance routine?!
told ya this couple is nontraditional. their dance had everyone cheering!

their guests looooved to dance!

proof that the bride actually did the worm in her dress! =)