---
---
commentator: ed
yup, i even surprised myself as well! back on october 28th, monica, my bro hamilton, and i went to dixon to teach what we know about photography and lighting. to our surprise, there were over 25 attendees eager to learn what monica and i have been doing when we're out on shoots, as well as how we market ourselves. (as i type this, it's still such a shock that others want to learn from us, since we believe there is still so much for us to learn about the art and business of photography.) rose hyc of rose photography actually did most, if not all of the grunt work (we just showed up...). she even went as far as hosting the event at her awesome studio and gathered the "students." a HUGE thank you to you! plus, she's a muy talented photographer herself.
anyways, when we agreed to "teach," we made phone calls to a few of our couples we knew would be happy to model for us: jen & ron, who were wed in august; chelsea & bj, who are soon-to-be-wed this march; melissa & edler, who were wed in september; and antoinette & neil, who were wed on the luckiest day of this year, 07.07.07. thanks to all of you for being such great sports and models for your very own paparazzi for the day!
and a big 'ole thanks to the great town of dixon! we really didn't believe it when rose would tell us how friendly the residents are. we were able to flag down not one but two vehicles-- a classic chevy truck and an antique vehicle, which if i'm not mistaken, was a model t ford-- and a bicycle from a friendly neighbor. to finish off a great day of shooting, we enjoyed some great burgers and pork chops at bud's pub & grill.
***the images featured below are courtesy of the photographers who attended the workshop and a few of our images, with post-processing done by me. for those photographers that attended the workshop, we'd love to hotlink your blog entries to this blog entry to feature your work! please send us a link to edpingol@gmail.com or feel free to leave your url on the comment section. thanks for being so patient in waiting for this long-overdue blog post. happy holidays!***
check out the photographers who joined us for the workshop:
ryan greenleaf
carlos rivera
rose hyc
sylvia fife of great fx photography
monica toohey-krause of katchinyakandid
carmen salazar
marita & glenn of madeloni photography
mori & charlie of focused on you photography

//ed pingol
707.334.1468
edpingol@gmail.com
edpingol.blogspot.com
a glimpse into our day!
antoinette & neil posed as a "funky engagement session couple."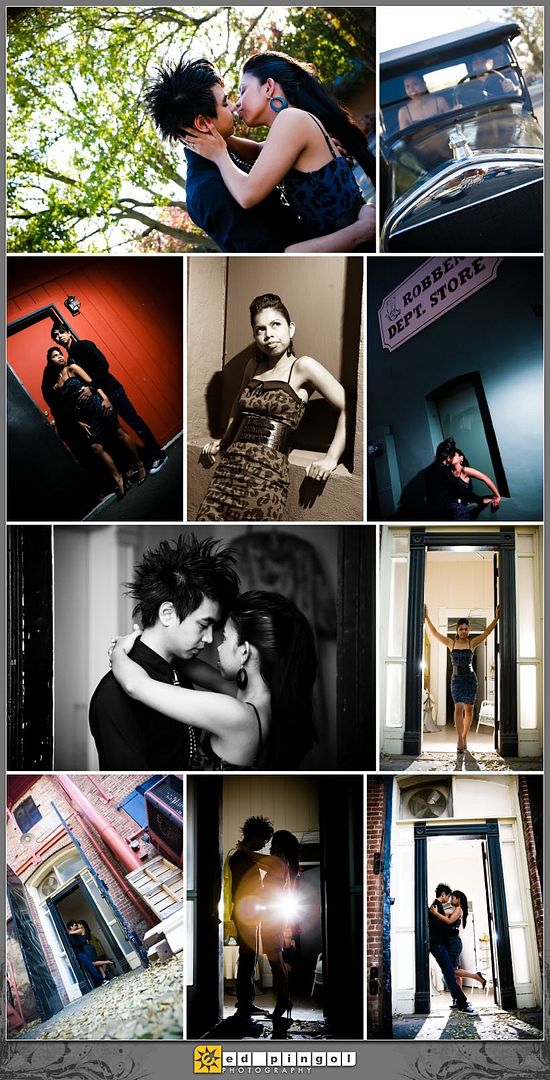 chelsea & bj were our other engagement couple. and yes, they're really
layin' down on the middle of the street!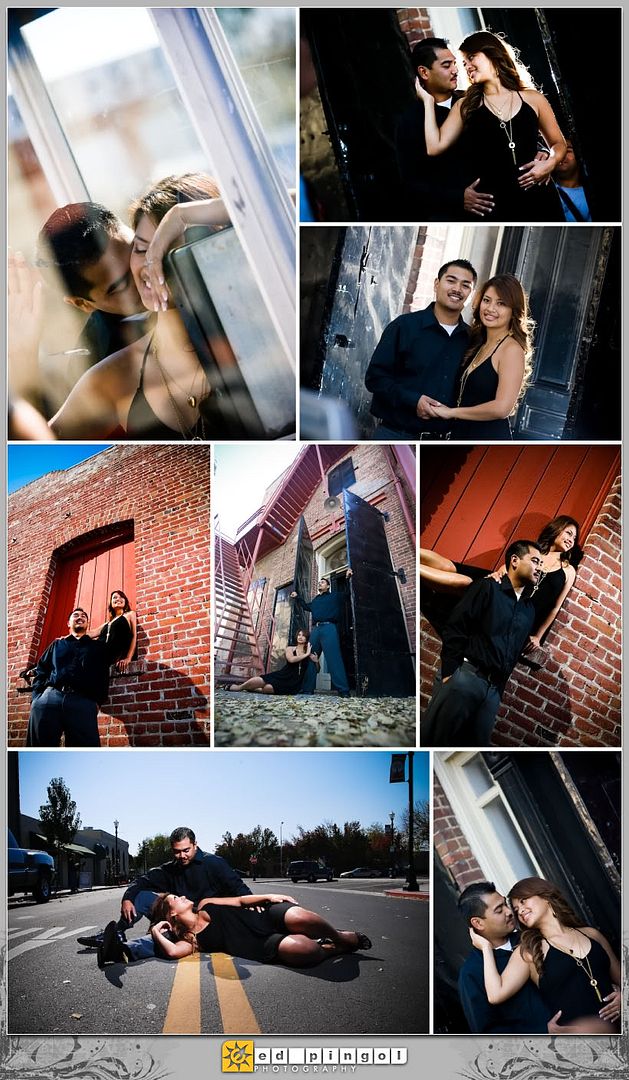 jen & ron, our other wedding couple. they had her climbing up
train light posts & the classic chevy!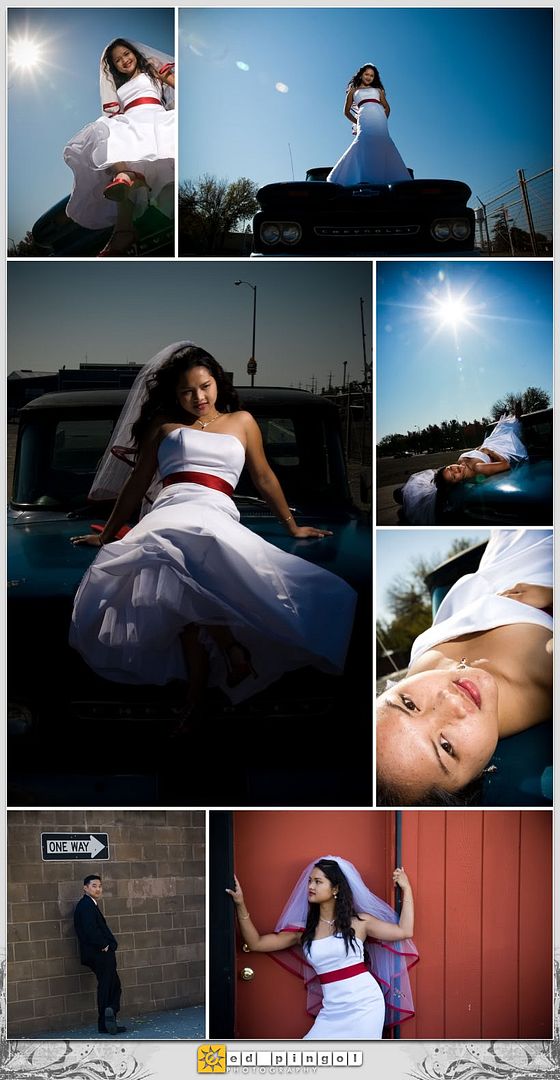 the generous fellas who let us use their cars, which served as great "models" for us to use. thanks, again!