---
---

commentator: monica

we continue to be astounded with the level of personalization and creativity our clients have recently been bringing to their engagement sessions with us. it's always great to include locations that couples consider as meaningful. for michele & dennis, the embarcadero is a special place since this is where the lovely couple had their first date, along with their dinner at the stinking rose in san francisco. we weren't surprised either when the twosome asked us if they could incorporate their love for poker and baseball but we were pretty much floored when we heard about the jerseys they had custom-embroidered, not only with their last names, but with their wedding date; his is #6 and her's is #21. these will surely make some cool "save the dates!"

congratulations, michele & dennis! we can't wait to see what's up your sleeves for your tahoe wedding next year!

//ed pingol
707.334.1468
edpingol@gmail.com
edpingol.blogspot.com

although they each root for rivals, they're definitely on the same team!
overlooking the awesome at&t park from mccovey cove.

"sweet and silly," perfect words to describe the two together.

their love is so apparent, it can't help but catch the attention of an onlooker.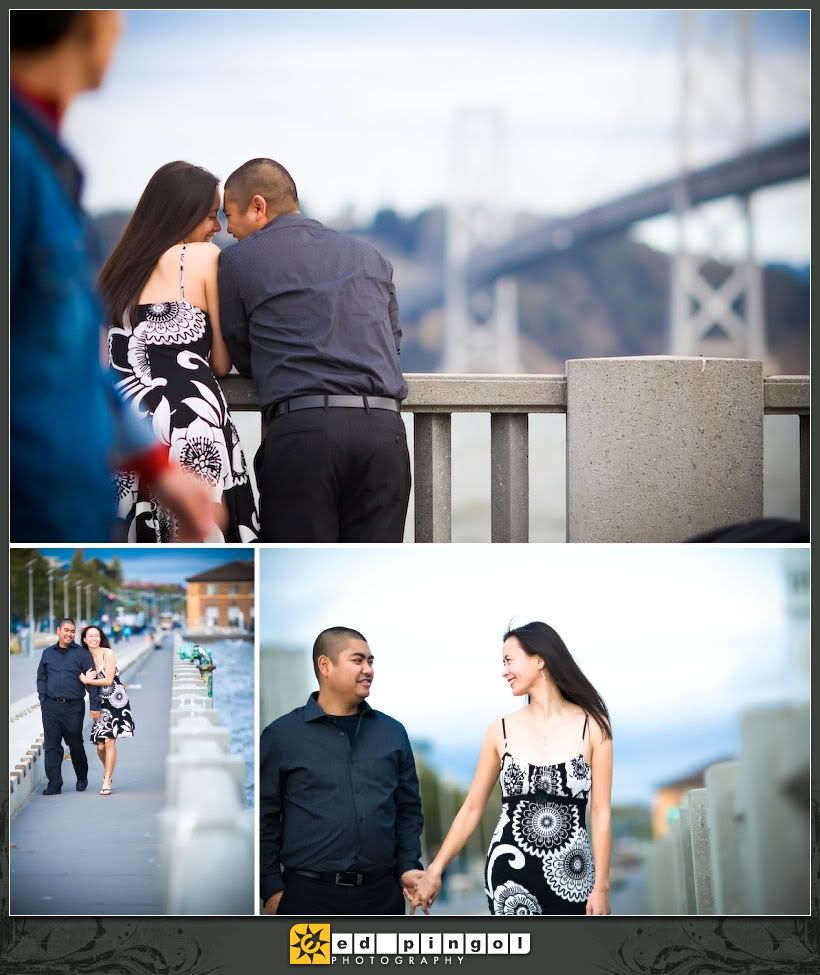 a winning hand! playing a game of poker outside of steps of rome caffe
in north beach, which is claimed to have the best tiramisu in town!

garlic lovers delight!

the rocks amongst the other kind of rocks