commentator: monica
we had such a blast at this lovely couple's wedding! when we photographed maritess & edwin's e-session, we knew we would expect to see a lot of their creativity shine through on their wedding day. boy, were we in for a surprise! maritess is the queen of diy projects and did a fabulous job on all the fantastic details of the ceremony and reception, along with her equally fabulous coordinator, lisa of bellissima vita.
our day started at the larkspur landing hotel in milpitas, where the suite was a bustle of activity. just down the hall, edwin was also getting ready. we love it when couples get ready in the same location since we get a chance to see both the bride and groom prepare for their big day. tess even surprised ed with several special wedding day gifts: a whimsical turntable photo frame, a pair of socks that read "just in case you get cold feet," and "world of warcraft" cufflinks. she really knows her man! =)
their ceremony was held at saint victor's in san jose, which is the church that maritess attended growing up in the south bay. after the ceremony, we headed to the redwood city courthouse square, which was recently restored and featured beautiful architecture and fountains. of course, they had to also include part of edwin's hometown area and selected south san francisco as their reception location. from the time you entered their reception area in the ultra modern lounge at the holiday inn, guests were greeted with wonderful details, from the decorative guest sign-in table, the beautiful escort card display, and even personalized coasters for cocktail hour. the fun didn't stop there during the reception with beautiful singing, dancing, and a special game that got their guests to make-out. =)
congratulations, maritess & edwin! you both really know how to throw an enjoyable event!
//ed pingol
707.334.1468
info@edpingolphotography.com
edpingolphotography.com
hand-crafted invitations, the dress, and other details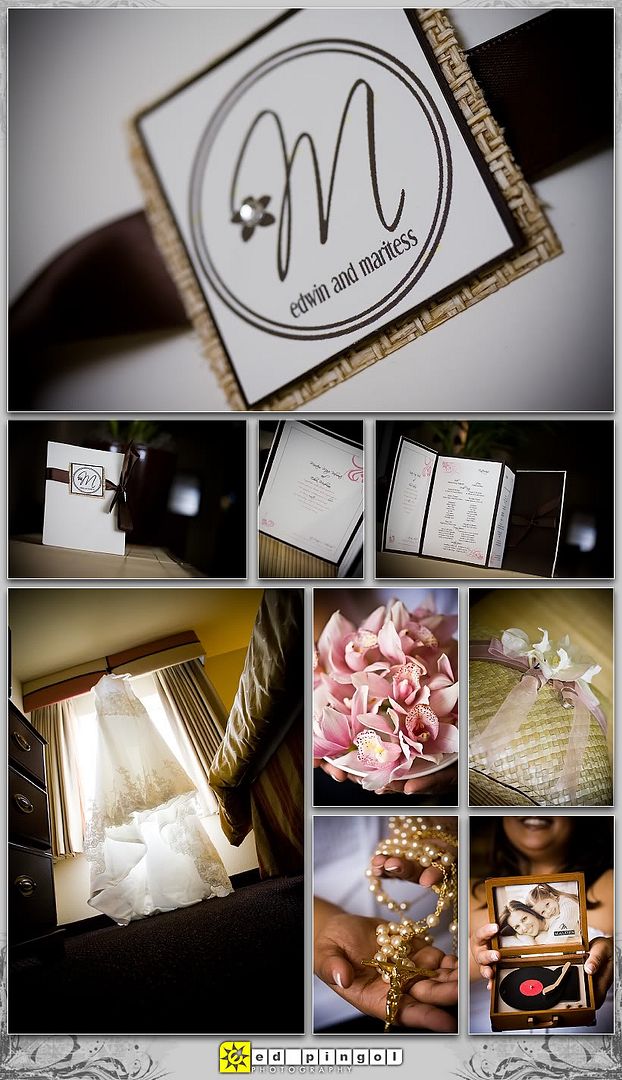 more details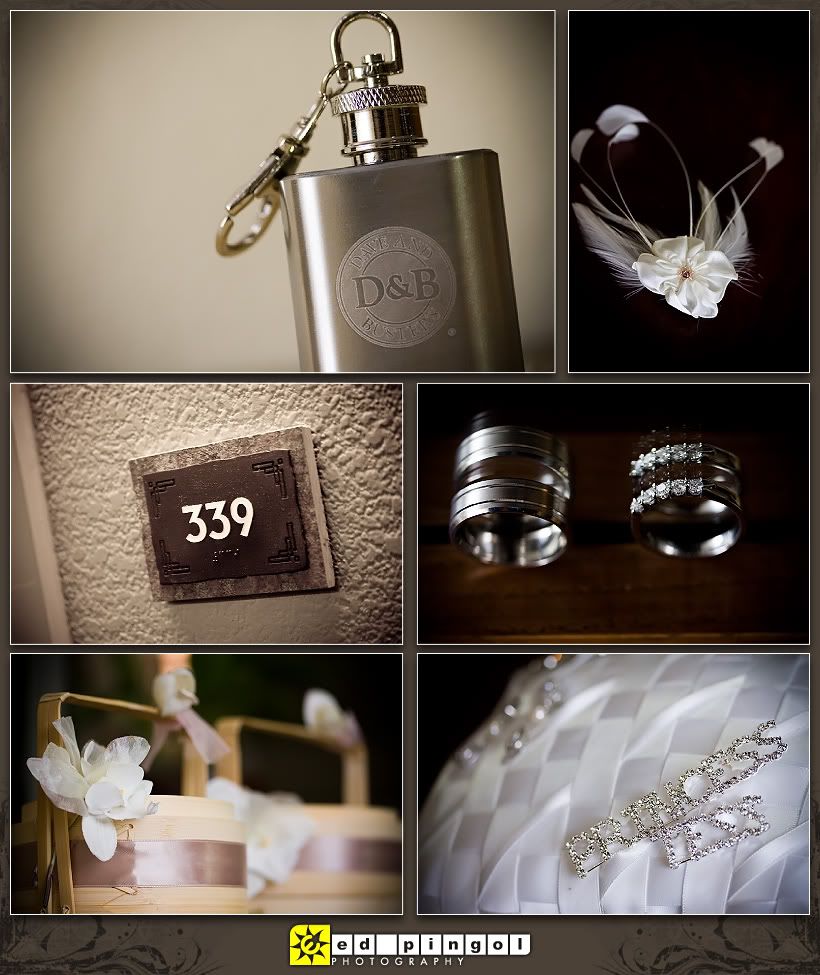 the beautiful bride and her maids. flowers by huckleberry karen designs.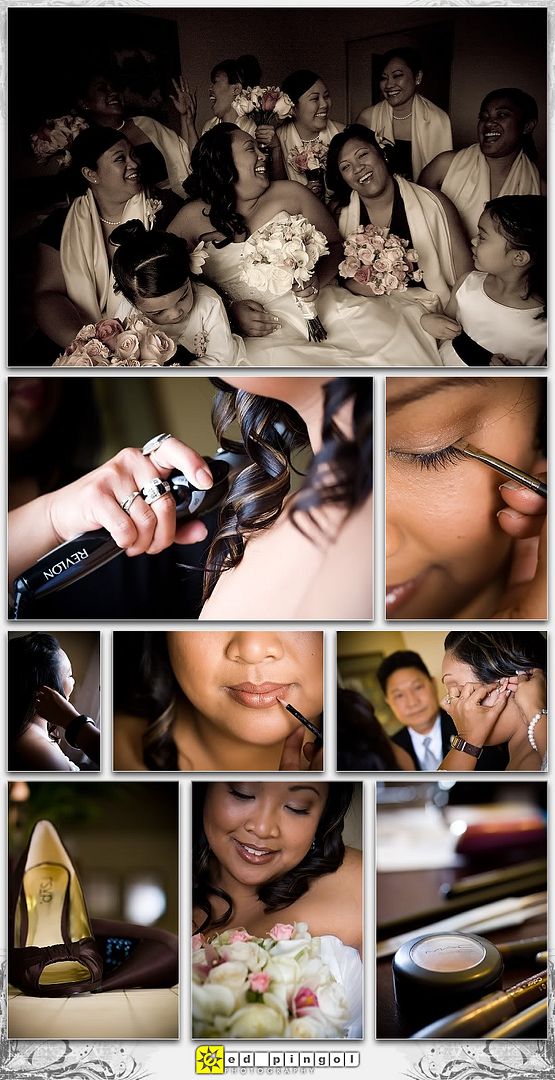 the handsome groom, opening up his wedding day gifts.

the wedding ceremony

walking hand-in-hand as a newly married couple!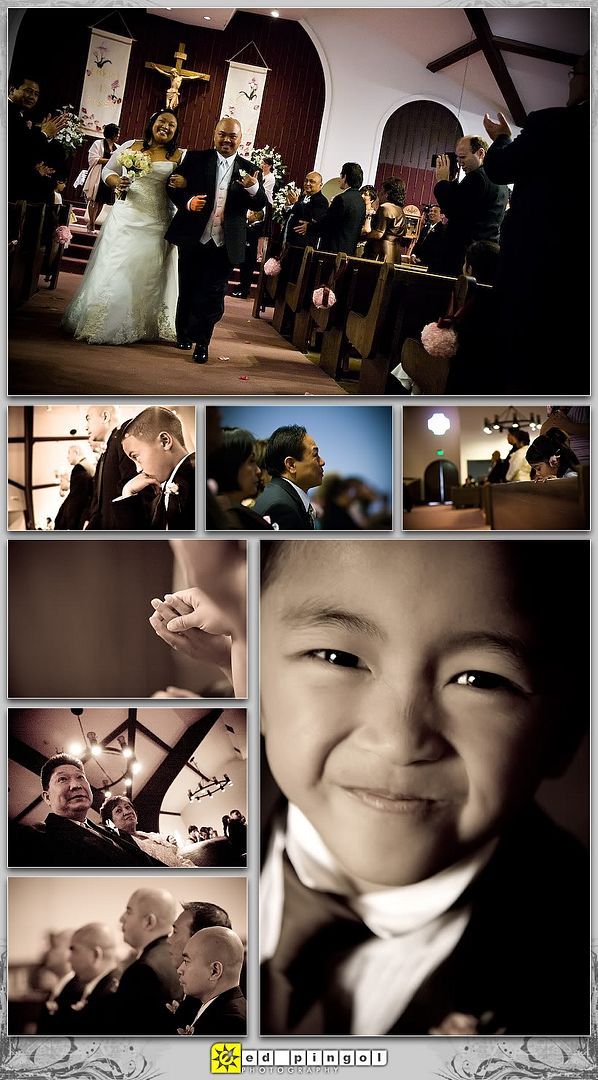 the bridal party in front of the historic courthouse

parasols!

the happy couple

the entire gang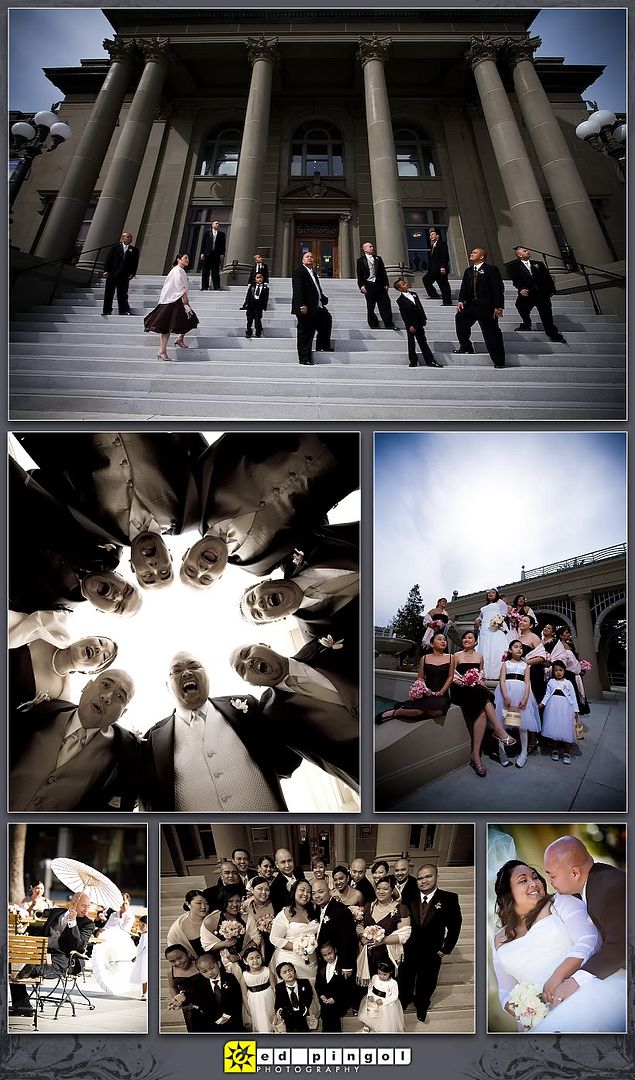 what a gorgeous spring day to be wed!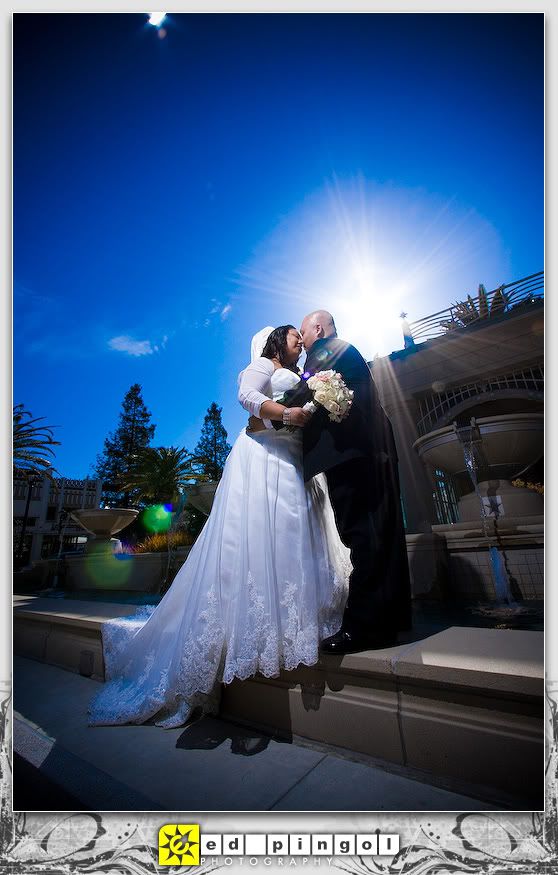 the reception ballroom

candy buffet favors

toasting flutes and goblets (a.k.a. "pimp cups")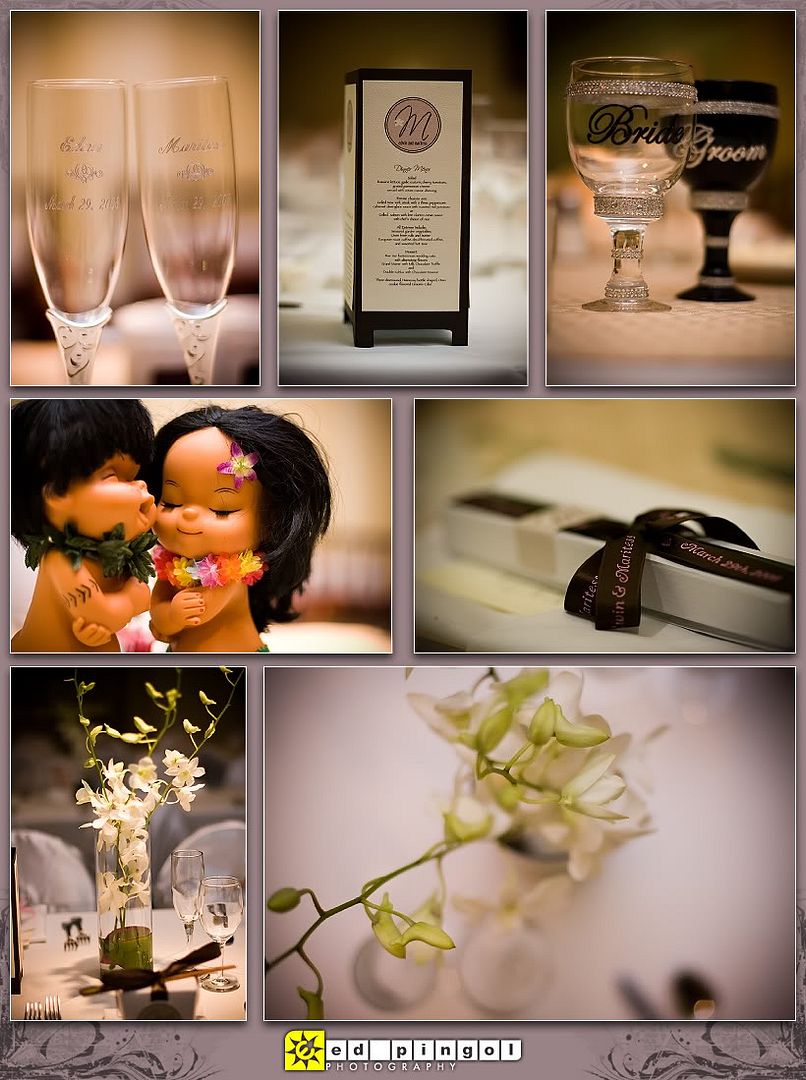 the yummy and lovely cake by jen's cakes

first dance. videography provided by c3 videography.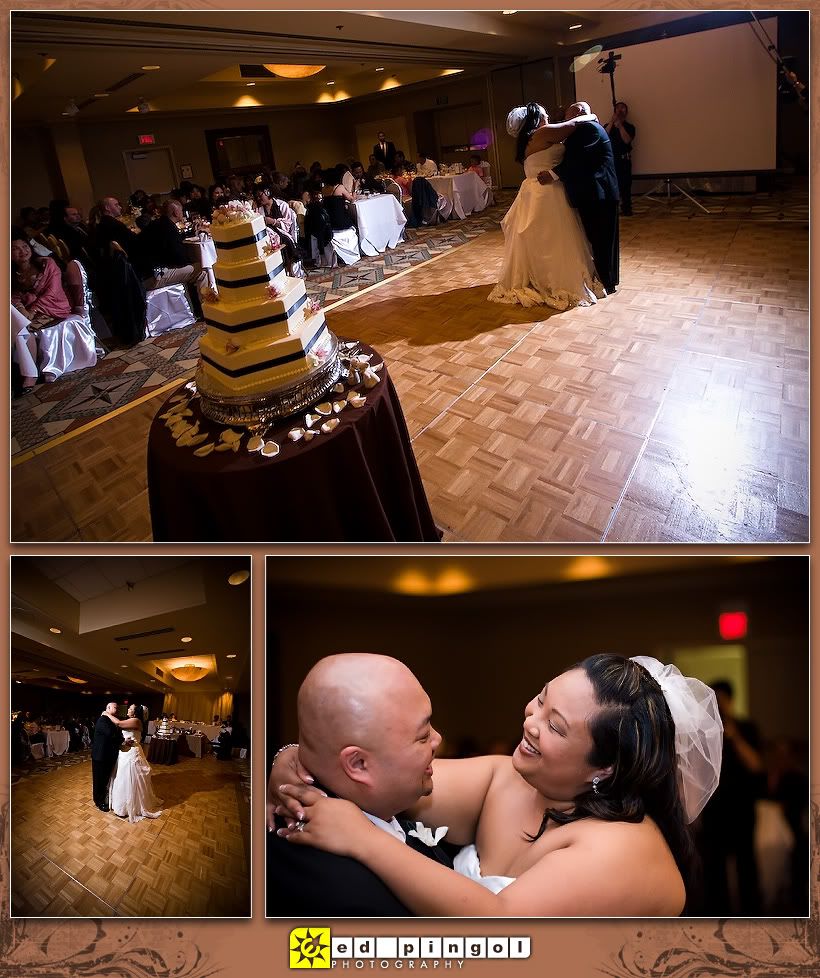 instead of ed & tess kissing immediately after guests clinked their glasses, the dj from synchronized sounds pulled names of couples out of an envelope for them to "demonstrate" how they'd like the newlyweds to kiss. this was ingeniously hilarious!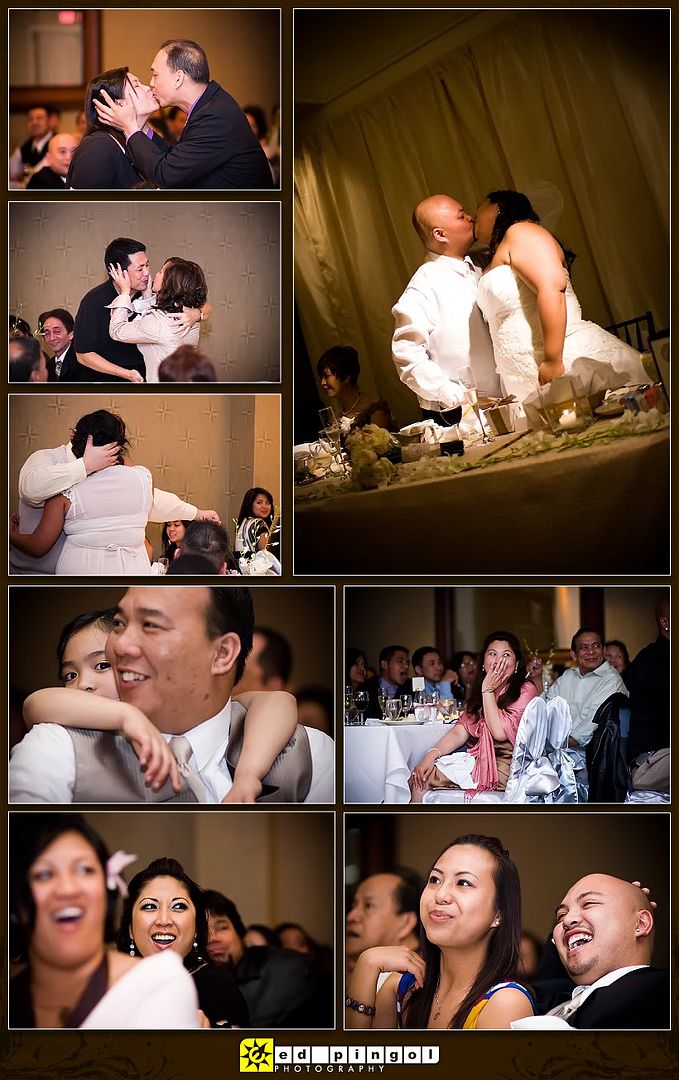 toasting the couple

a very touching "mother-son" dance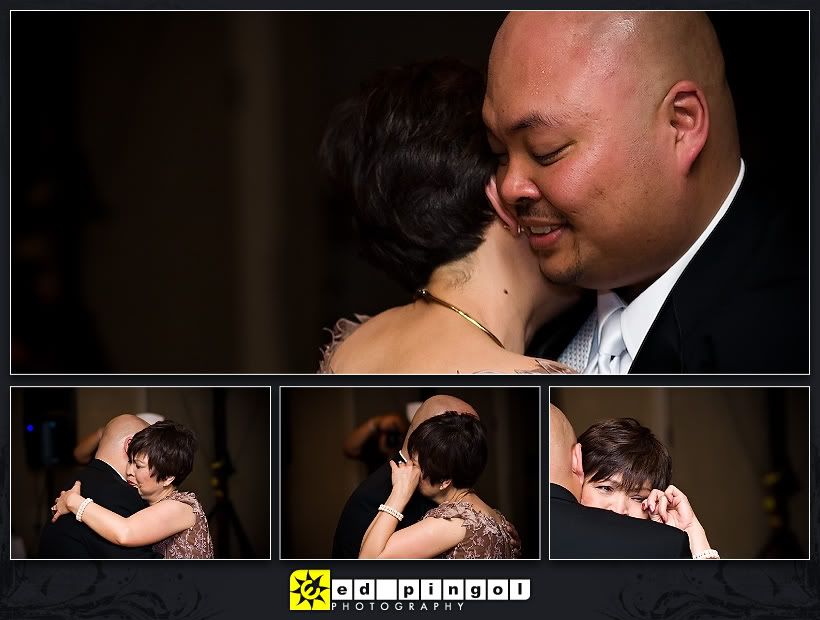 the bridesmaids danced a special hula routine for the bride and groom

time to party!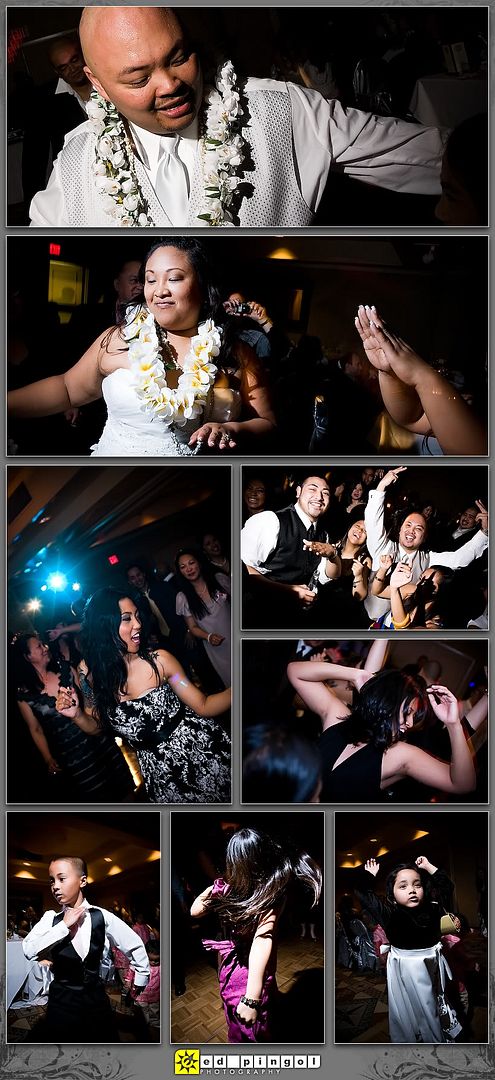 ========== behind the scenes ==========
we're coming down to the wire! we're currently at 2nd place in sacramento's "photographer of the year" contest. with your vote, we're hoping to move to 1st! please vote for us for "photographer of the year" by clicking on the link below. the contest ends on 4.18.08. thank you so much, everyone!!!!
---
---