commentator: monica
when you've got a gorgeous and laid-back couple like michelle & paul, it's so very easy and enjoyable to photograph a wedding! self-proclaimed hawaii-lovers, they celebrated their union on a beautiful saturday this month with a tropical-inspired wedding theme. we met up with michelle at her suite where she and her bridesmaids "glammed up" at the hilton garden inn in fairfield.
the ceremony was held at saint basil's in vallejo, which is only a block away from the high school where the two graduated from. paul and his guys were already at the church once we arrived, which gave us ample time for their photographs. and boy, do these guys love to pose for the camera! =)
on the way to the reception, the bridal party stopped at the suisun city waterfront, which is a great historical site for photographs. lucky for us, there was a congo drum player who happily provided some ambient music for us to enjoy. afterwards, we arrived at the reception held at the delta breeze club on travis airforce base. with great food, drinks, and entertainment, their party allowed everyone to enjoy themselves and "let their hair down," literally and figurately. =)
congratulations on your marriage, michelle & paul! mahalo for letting us capture your special day!
//ed pingol
707.334.1468
info@edpingolphotography.com
edpingolphotography.com
getting ready

the beautiful dress and colorific boquet!

the finishing touches, helped out by her loving parents

the beautiful bride. check out those awesome lashes!

the ladies, having a great time

the happy groom

tropical bouttainaires and kukui nut leis for the best men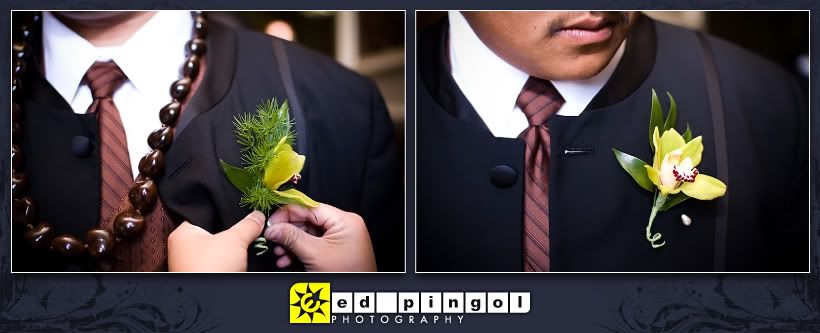 the gents doing their "gq" thang!

the ceremony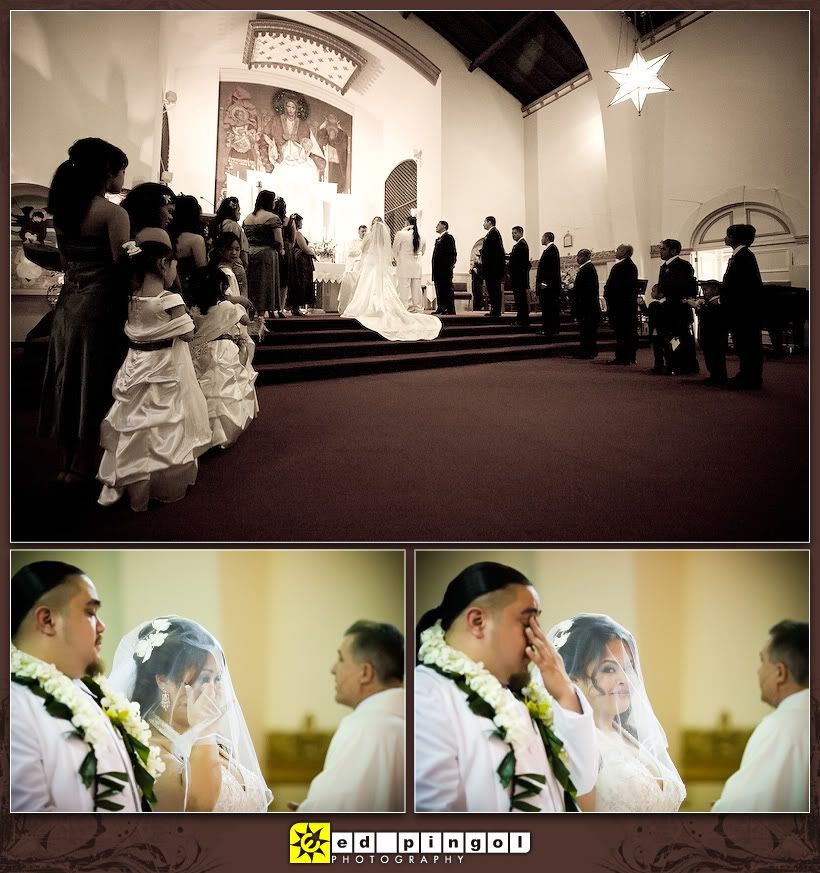 uniting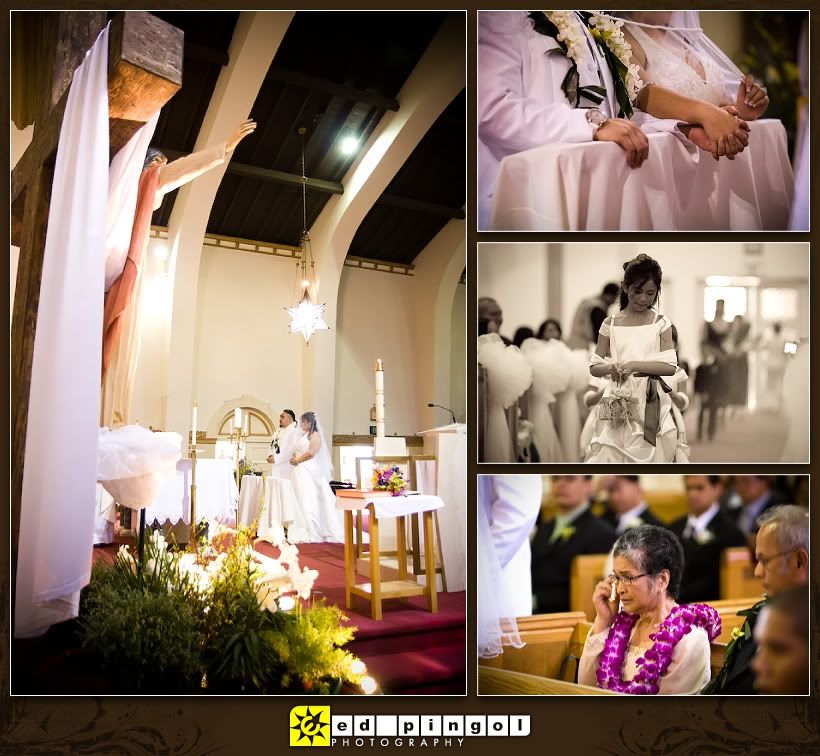 the ring bearer, barely able to peer over the pews to witness the ceremony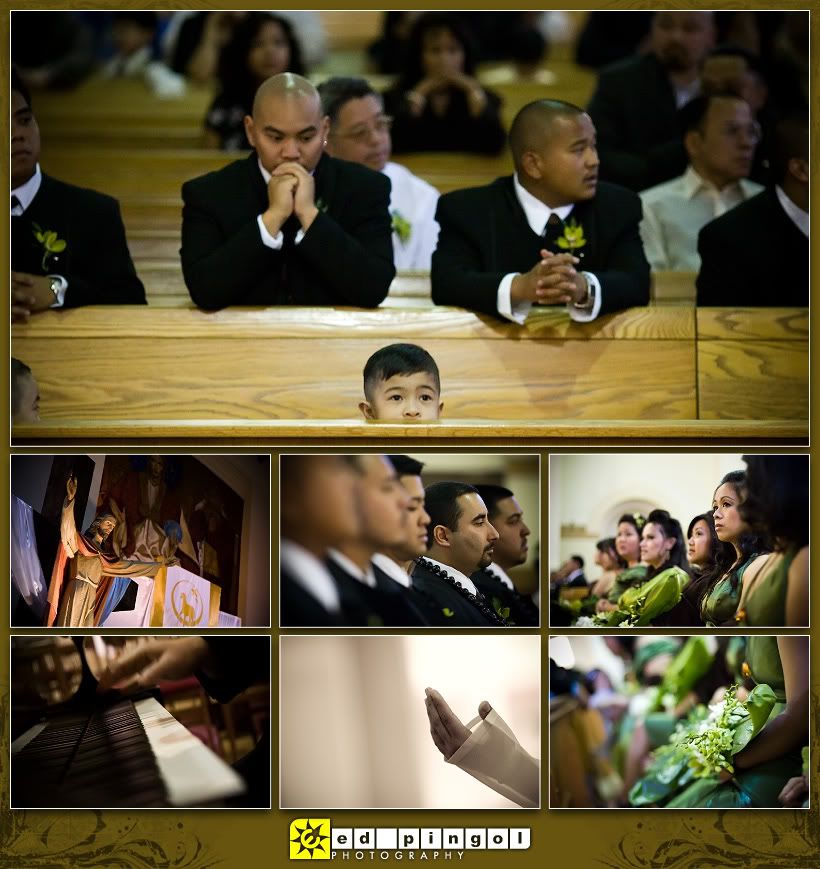 announcing the newlyweds!

celebrating their first hour as husband and wife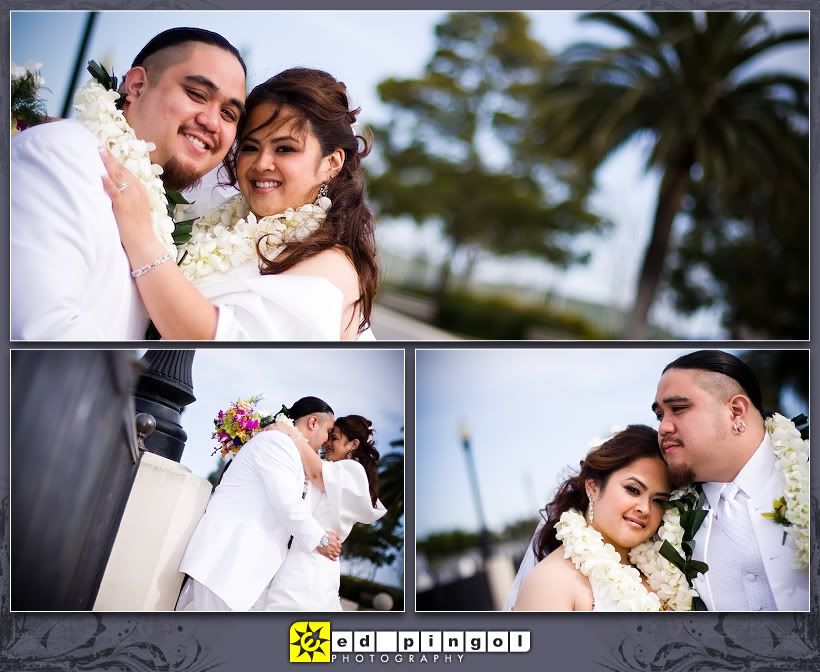 the bridal party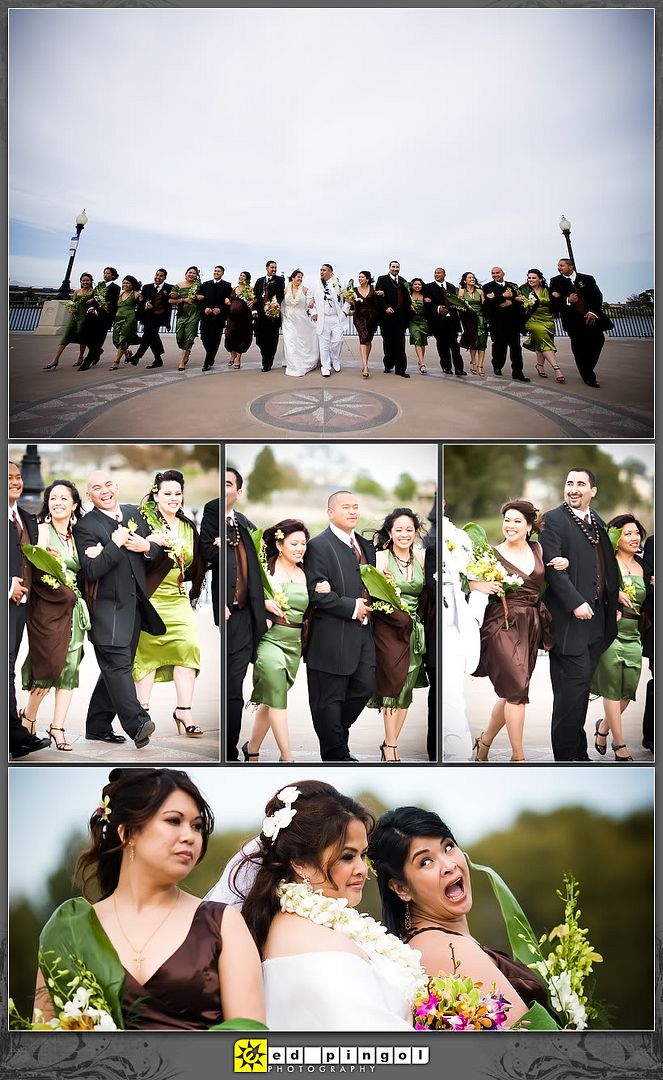 paul's the man!

a whimsical wedding cake

"turn your lights down low..." videography provided by: mp studios

speeches

the tosses. here's where the groom "let's his hair down."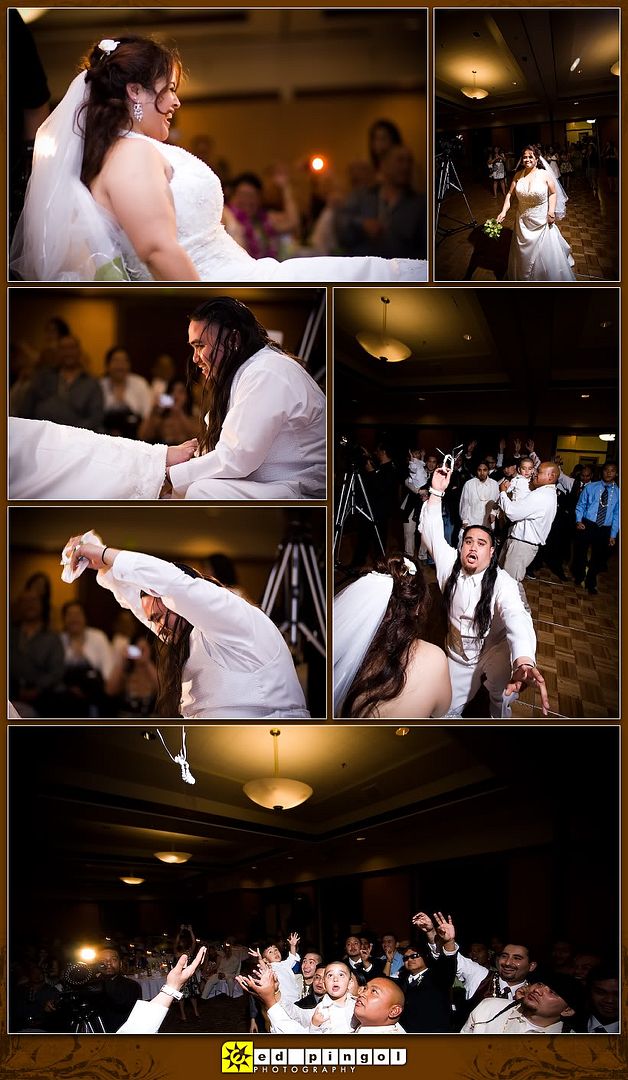 as a special gift to the guests who stayed through the event, they were gifted an hour of "open bar" at the end of the night. yipppeeee!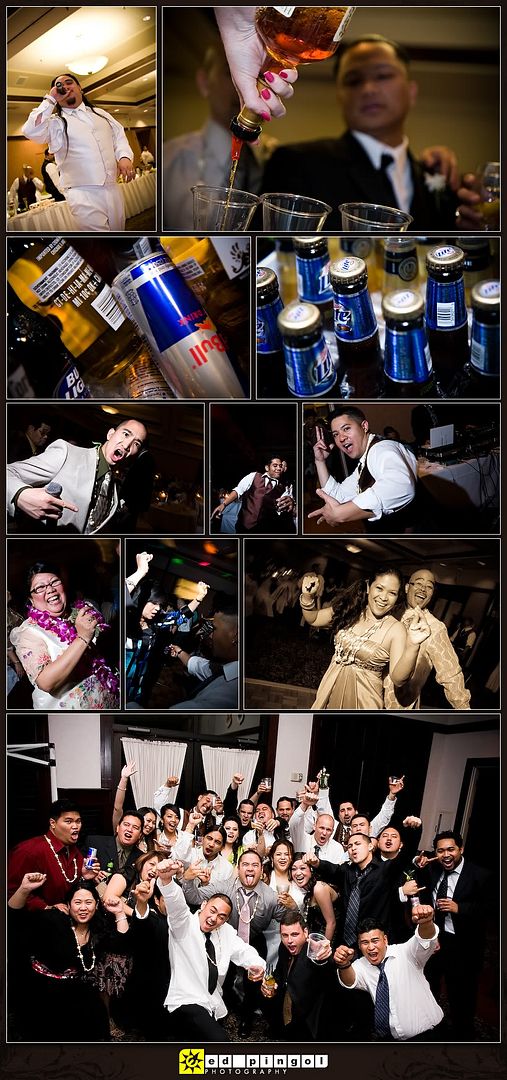 ==========================
Behind the Scenes
==========================
ok... this is actually funny. see, mich and paul had their wedding in a military base and the guards had this list that contained names of all their guests and vendors. we knew for a fact that jeff, my brother, wasn't on the list. so what we decided to do was to sneak him in the base by hiding him in the back of our trusty honda pilot under blankets. it was HILARIOUS!
---
---