commentator: monica
ahhhhhhhhh... paradise... that's where we've been these last couple few days to photograph a wedding on maui. (photos of ging & glen's awesome wedding to come soon!) we arrived on thursday night and went immediately to bed, after catching a late supper in kihei. when we woke up, we were greeted by a beautiful sunrise right outside our balcony at the mana kai resort. we spent the first part of day one scouting out the locations of our wedding for the next day, before we headed out to sight-see and snorkel. first off, we drove to iao valley to visit the famous landmark "needle," which is such a lush area of the island. afterwards, we found our way to a fairly secluded beach at honolua bay, which has some great "fishwatching." with a tip from michelle & paul, who just went to maui for their honeymoon a few weeks ago, we made reservations at mama's fish house for a window seat at sunset. oh man, they weren't kidding when they said this was the best place to have the freshest fish ever!!! thanks for the fantabulous recommendation, guys! of course, we couldn't go wrong listening to advice from an executive chef!
the view from our room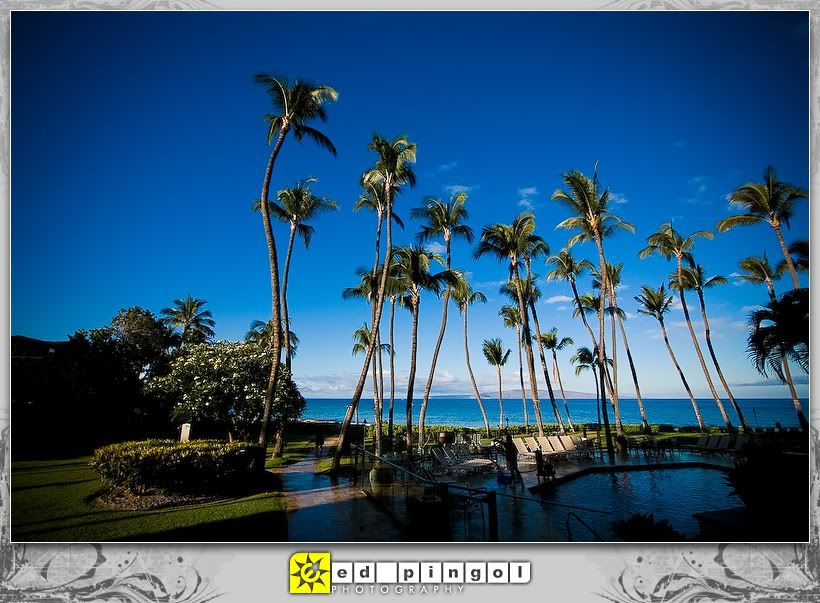 off to maui prince hotel to scout! check out their ginormous koi aplenty!
the palm trees outside the prince hotel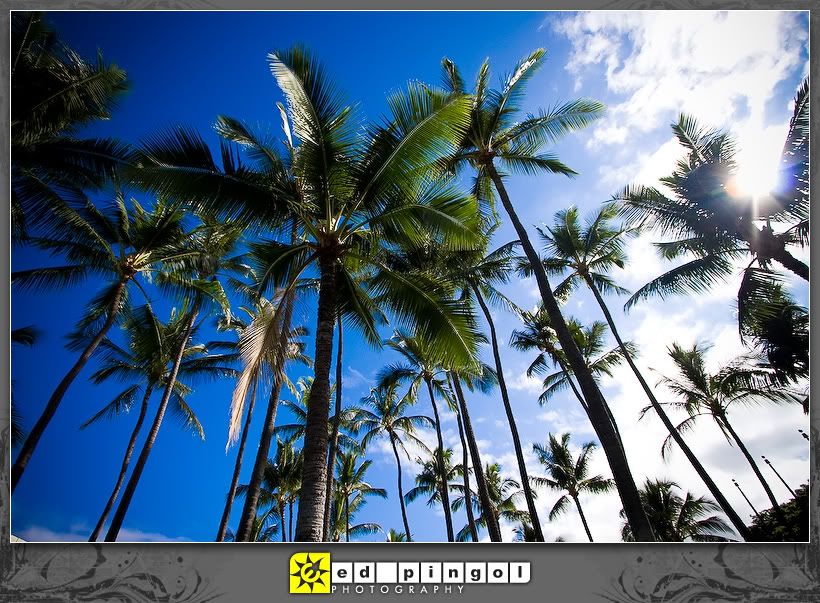 134 steps to the overlook of the needle

a breathtaking view of the valley

trees

makes you wanna swing from a vine and scream "ahahahahahahahaha!!!"

enjoying some yummy mai tai's and gourmet grindz at mama's fish house

silly photographers!!! glad we don't look like them at a restaurant! =)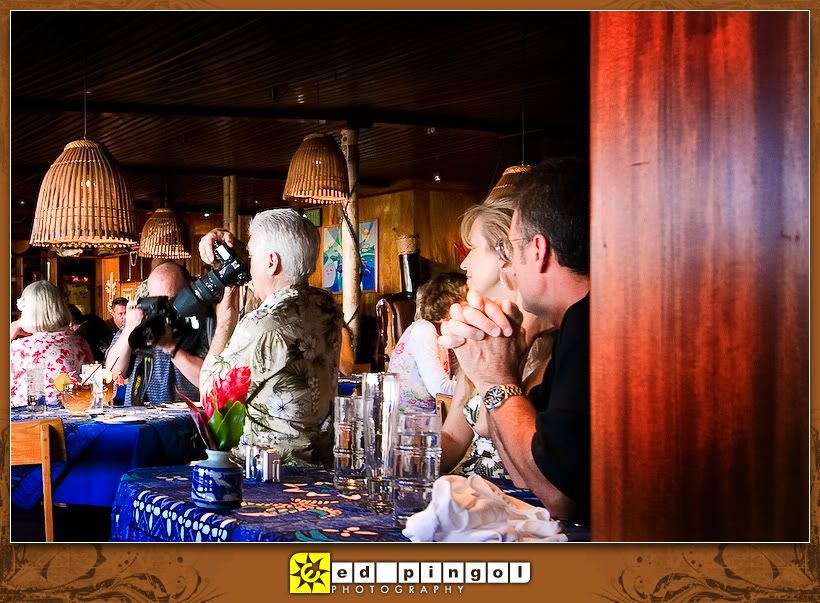 sunset view of the north shore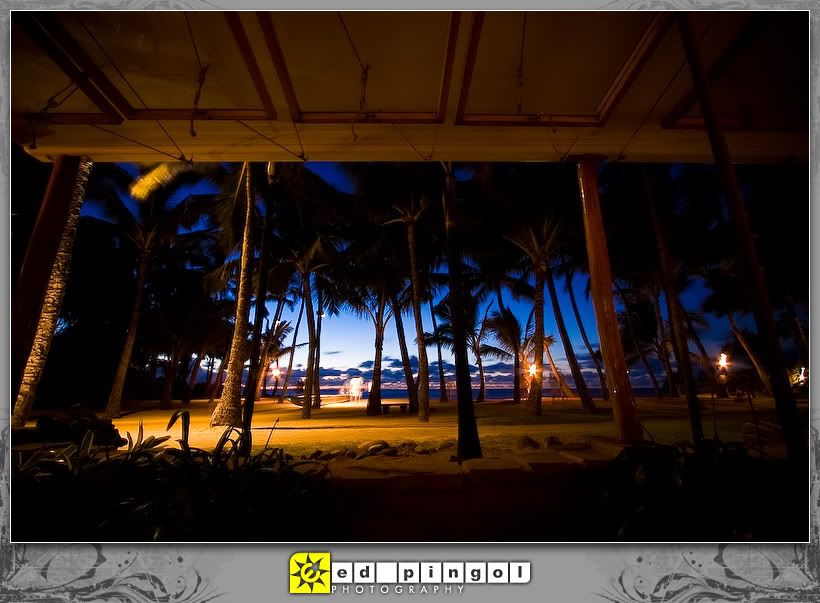 //ed pingol
707.334.1468
info@edpingolphotography.com
edpingolphotography.com
---
---