commentator: ed
oh, man... so tired still. been sleeping all day. i look hella asian with the photo monica took. anyways, here what oahu looked like right outside our door from the sheraton hotel.
=)
//ed pingol
707.334.1468
info@edpingolphotography.com
edpingolphotography.com
a view of waikiki beach, aka "the strip" (named by neil & 'nette)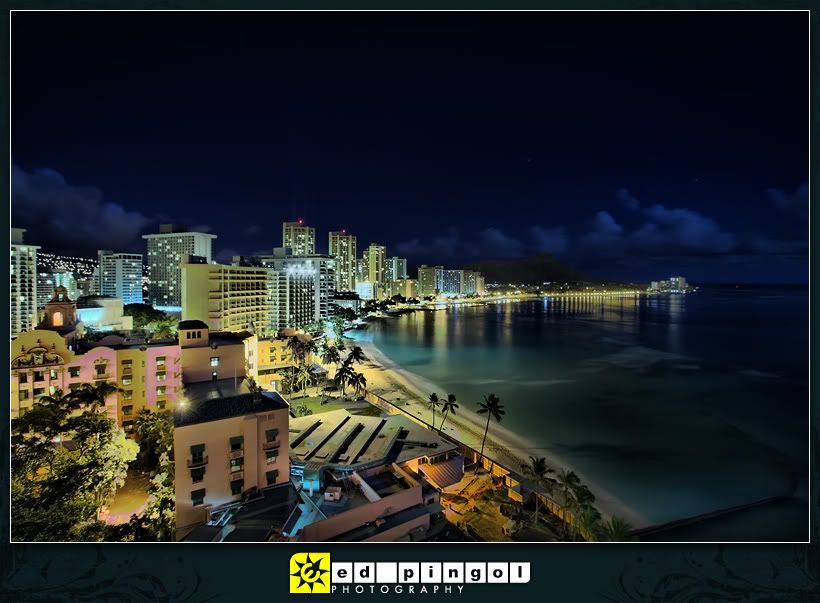 while we were out there on oahu, monica and i hung out with our

07.07.07

couple to celebrate their 1 year anniversary. while there, we saw this HUGE 80 lb. turtle bathing on a secluded beach. awesome!!!

and for you LOST fans... and yes, that's sawyer's hut on police beach

so the crew isn't filming. why is the set just laying out there, you ask? it's actually under security watch 24/7, otherwise we would have had some cool souvenirs to bring back home. =)

mokule'ia, the crash site beach, which is actually different from the campsite.

more to come of our lost re-enactment scenes from our tour...
---
---