---
---

commentator: monica

deana & jeff were married in august and had an awesome wedding! they wanted to add to their collection of wedding day photos with an aftershoot session, which again, we strongly recommend to all our couples since it's such a great way to be able to feature the dress again, in a more relaxed and scenic fashion.

although there was the big nike women's marathon (which i had participated in during all the previous races but couldn't purchase a bib for in time!), we decided to brave the closed routes and crowds of race participants/viewers and head to the sutro bath ruins. we absolutely looove this location! it's definitely a challenge to get down (and even harder to climb back up!) to the site and there are quite a few hazards between all the structures but deana & jeff were just as willing to do anything to get the shot as we were. they were like movie stars and even had some onlookers take photos of them, like paparazzi.

congratulations, deana & jeff! have a lifetime of awesome & beautiful memories together.

//ed pingol
707.334.1468
edpingol@gmail.com
edpingol.blogspot.com

marriage takes you to great heights!!!

in the midst of the magestic cypress trees

the glow of being newlyweds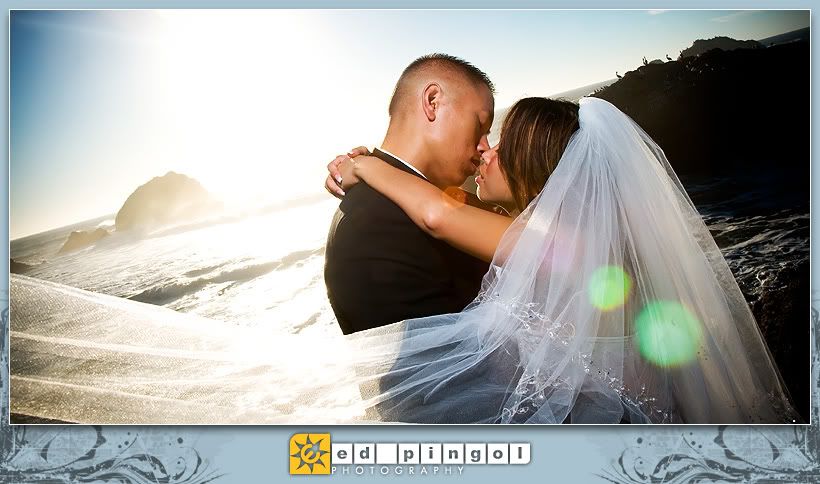 overlooking the pacific