commentator: monica
venisa & jason love their doggie so much they decided to bring her along to their e-session. we love it when our couples bring along their "animal kids" to their sessions! zoey was an excellent photo subject, as were her lovely parents. venisa had even had a chance to have her make-up artist do a trial run so she was lookin' especially pretty that afternoon.
since the two love the outdoors, especially jason, we met up at stow lake in golden gate park in the late afternoon. this is an awesome time for photos since it allows you to have that great warm pre-sunset glow. we even had a chance to photograph them just after sunset at one of the wooden piers along the embarcadero, which allowed for the beautiful colors of dusk.
congratulations on your engagement, venisa & jason. wish zoey would be able to come along to your wedding in september! =)
//ed pingol
707.334.1468
info@edpingolphotography.com
edpingolphotography.com
the waterfall

they "shoes" each other

at the bridge next to the pavillion

arm-in-arm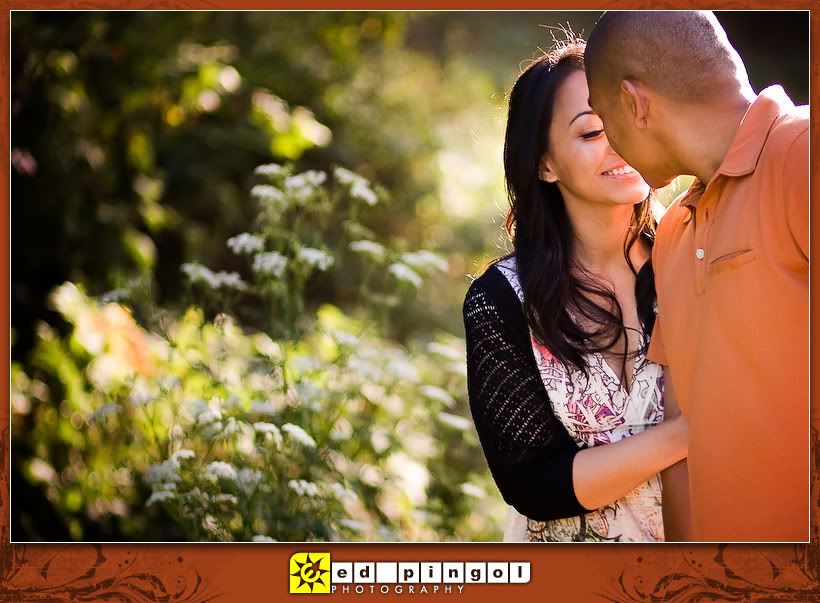 all smiles

the adorable zoey

bliss

dusk

street-fighters/lovers!

individual images
===================================
if you want to see individual images of this session, simply click here!
===================================

---
---